Richmond Hill High School's Hannah Barrett is the 2022 Georgia High School Association Class 6A girls golf individual state champion. Barrett, a junior, led the Lady Wildcats to a fourth-place team finish at Tuesday's GHSA state tournament at the Jekyll Island Golf (Indian Mounds) course in Brunswick, Georgia.
Hannah led Monday's first-round as the low-medalist leader with a 74, then shot a round-two 76 to finish with a two-day score of 150 to win by seven strokes over Creekview's Lyndsey Wayland.
"Hannah is a long ball hitter," Richmond Hill head golf program director Jacob Gray said. "She got to play a long course, and it showed. Her drive was the difference. She parred 14 out of 18 holes, and no other competitor was close." Gray's wife Tiffany has been the Lady Wildcats' head girl's golf coach for the past two years.
According to Gray, Barrett is the first Richmond Hill high school golfer, boy or girl, to win an individual state championship. It was also the highest finish in the GHSA state golf championships for a Wildcat team. In class 6A competition, the top three scores count toward the team total to determine the winner. Besides Barrett, team members for Richmond Hill were junior Sofia Raye and sophomores Sabrina Sing and Tatum Wood.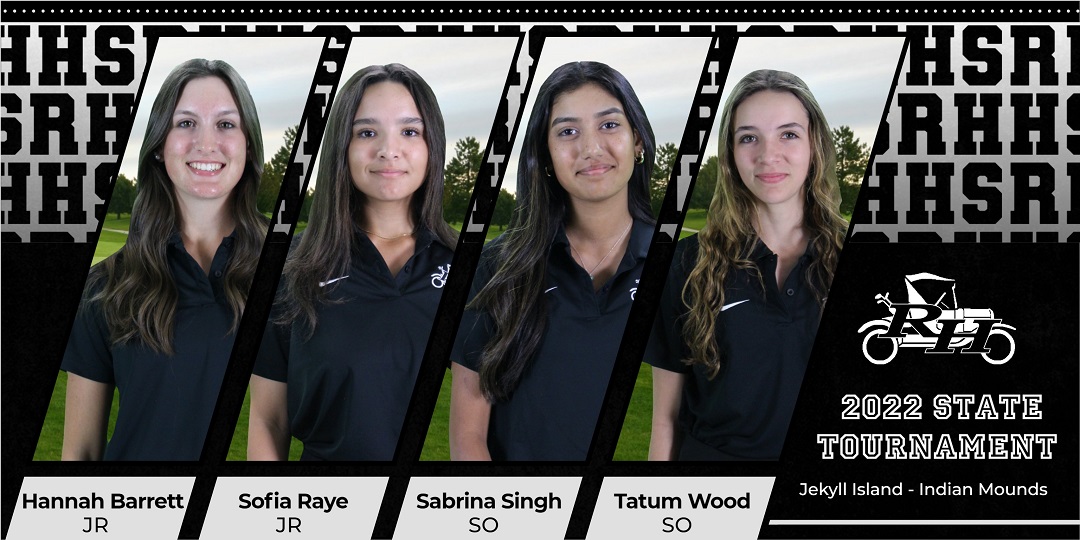 Meanwhile, further north, Savannah Christian Preparatory School's girls' team took the GHSA Class 1A Private team championship at the Governor's Town Club in Acworth, Georgia.
The Lady Raiders finished with a score of 290 in two rounds, while the host team, The Walker School, was runner-up seven strokes behind SCPS. In class 2A, a school's total score is comprised of the two lowest individual scores.
Savannah Christian's Mary Miller was runner up individually, shooting a two-day total of 132, five strokes behind Darlington's Ther Katchasanmanee (127). Miller's SCPS teammate Ava Cottis shot a two-round total of 158, tied for ninth place. The two SCPS scores combined for a seven-stroke advantage over state runner-up The Walker School, winning a state championship for the Lady Raiders.
"In the first round, Mary shot 7-under and Ava 7-over. We were trailing the Walker School by one stroke after day one," said former standout Lady Raider golfer and now six-year Head Coach Annie (Baldwin) Keller. "We were hoping Mary would play her game and Ava would step up, and they both did. Mary is the anchor, and Ava is steady."
Coach Keller said she was also impressed with freshman Rylan Heard. "Rylan has improved tremen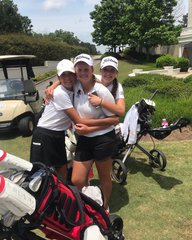 dously. In February, she was shooting in triple digits and by the end of the season was in double digits," said Keller. "Next year, when we move up to 3A, we will need three scores to count, and Rylan is a golfer we will count on."
The win was SCPS's third GHSA State Championship. The first title was in 2006 in Class 2A, then Class A in 2010, and Head Coach Keller was a team member on the 2006 team coached by the legendary SCPS Coach Doyle Kelly.
SCPS Raiders (l-r): Ava Cottis, Mary Miller, Rylan Heard
Photo credit - Richmond Hill High School Golf team & Savannah Christian Preps social media sites.
Optim Orthopedics supports Richmond Hill High School athletics. Dr. David Palmer is the team doctor for Richmond Hill High School. Remember, Optim Orthopedics gets you back into the game!