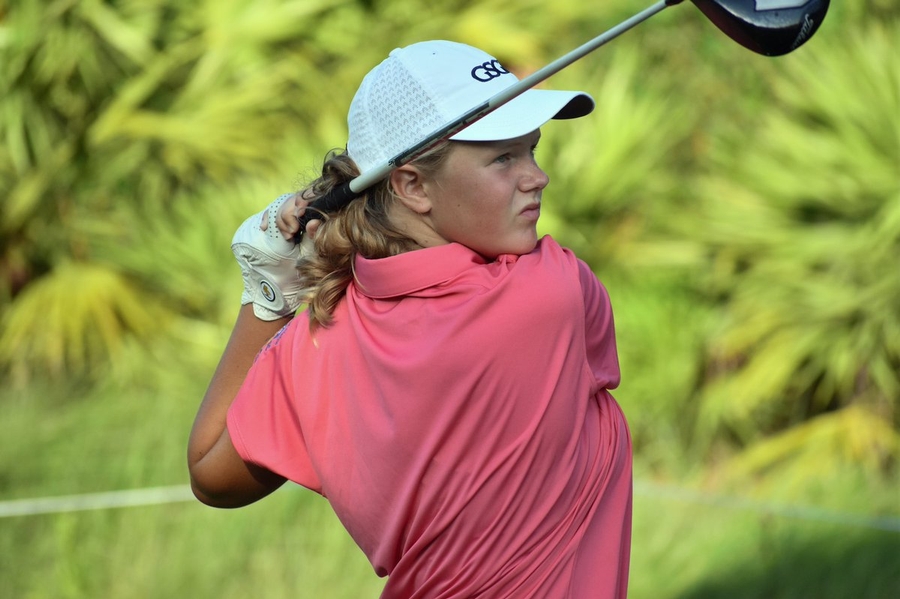 Mary Miller qualifies for Drive, Chip & Putt finals again!
By Special to the Prep Sports Report | October 11, 2021
Share This Story
Savannah Christian Preparatory School sophomore Mary Miller accomplished a rare feat on September 25 when she qualified for the Drive, Chip & Putt finals for the second time.
Miller, 15, won the Drive, Chip & Putt Regional Qualifier for Girls 14-15 played at Quail Hollow Golf Club in Charlotte, N.C., and earned her second trip to the finals at Augusta National Golf Club on the Sunday before the 2022 Masters Tournament starts. She also qualified in 2016 as a fourth grader in the Girls 7-9 age group and finished second overall.
Miller finsihed 147 points, which was 19 points ahead of runner up Nathalie Phimsoutham from McDonough, Ga. Miller's path to August included finishing second at a sub-regional qualifier played at The Spur at Northwoods in Columbia, S.C., in August, and finishing second at a local qualifier played at Wescott Golf Club in North Charleston, S.C., in July.
In addiition to her success in Drive, Chip & Putt, Miller finished T6 and T12 in two American Junior Golf Association events in August and September. She carded scores of 77-76-73 to finish T6 at the Matthew NeSmith Junior Championship played in August at Forest Lake Golf Club in Columbia, S.C., and she posted scores of 74-75-72 to finish T12 at the AJGA Junior Classic presented by UHY played in September at Whitewater Creek Country Club in Fayetteville, Ga.
Drive, Chip & Putt is a joint initiative founded in 2013 by the Masters Tournament, United States Golf Association and The PGA of America. It's a free nationwide junior golf development competition aimed at growing the game by focusing on the three fundamental skills employed in golf. Finalists earn the right to compete in a nationally televised competition at Augusta National Golf Club the Sunday before the Masters begins.