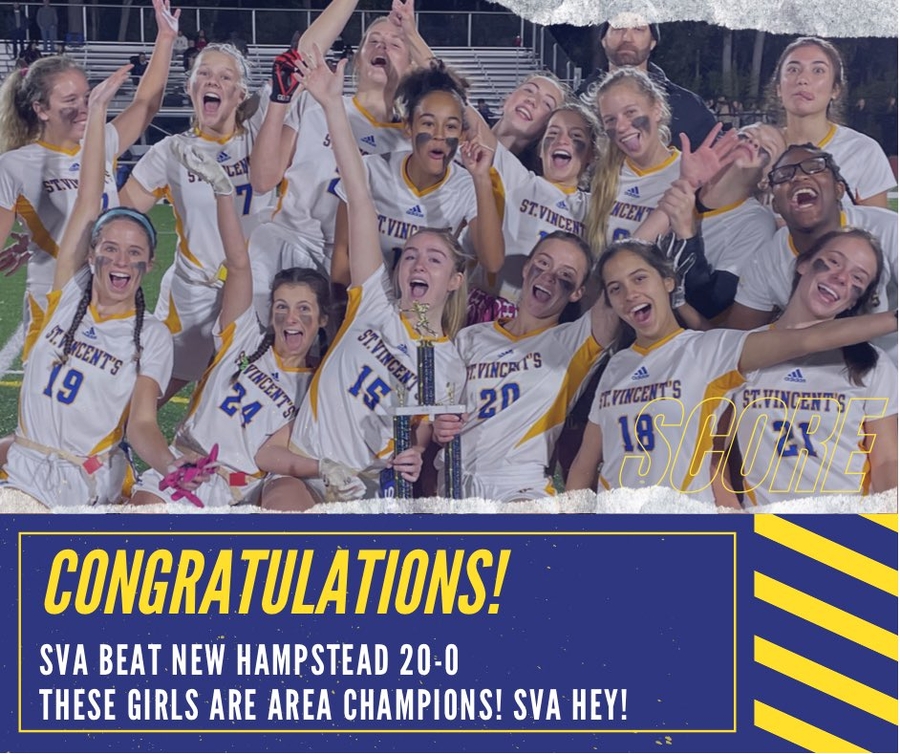 St. Vincent's Academy Captured the Flag in it's Inaugural Flag Football Season
By Prep Sports Report Staff | November 18, 2021
Share This Story
St. Vincent's Academy captured the flag in the GHSA Classification 1-4 Area 2 flag football championship with a 20-0 win over New Hampstead last night in its inaugural flag football season.
The Saints led 7-0 at halftime and finished strong in the second half scoring two more times for the final score of 20-0 to win the Area championship. St. Vincent's players who scored touchdowns were Rose Williams, Caroline Ryan, and Abbegail Nowell. Kyrin Fox and Abbegail Nowell scored the extra point conversions. Hayden Aliotta and Belle Jackson ran the offense, and AB Smith led the defense.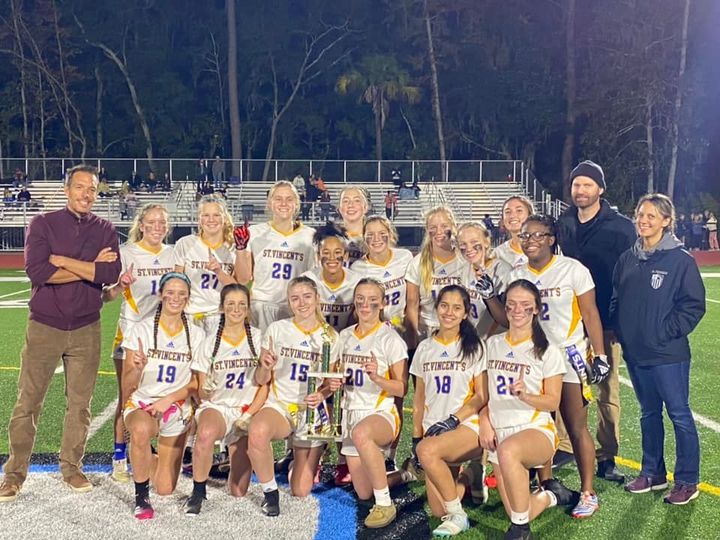 "These girls hit the field focused and were ready to play. We took the lead in the first half, but it wasn't until the second half when the team got more and more condifent as I could tell in our play," said Athletic Director/Team supervisor Nichols St. Louis. "I am so excited for the girls becuase it was our first year and we got better and better each game." The team is coach by Head Coach Mike St. Louis and asistant Coach Michael O'Donovan and Neesha Navare.
The Saints had an overall record of 8-1 and went undefeated in region play with a 6-0 record. Offensively St. Vincent's scored an average of 40 points a game and allowed an average of only 5.6 points a game. The Saint's defense shut out six opponents this season.

The GHSA flag football playoffs start on Nov. 30.
Photo credit - St. Vincent's Academy Twitter
Optim Orthopedics supports St. Vincent's Academy., St. Vincent's Academy's team doctor is Dr. Thomas Alexander. Remember, Optim Orthopedics gets you back into the game!