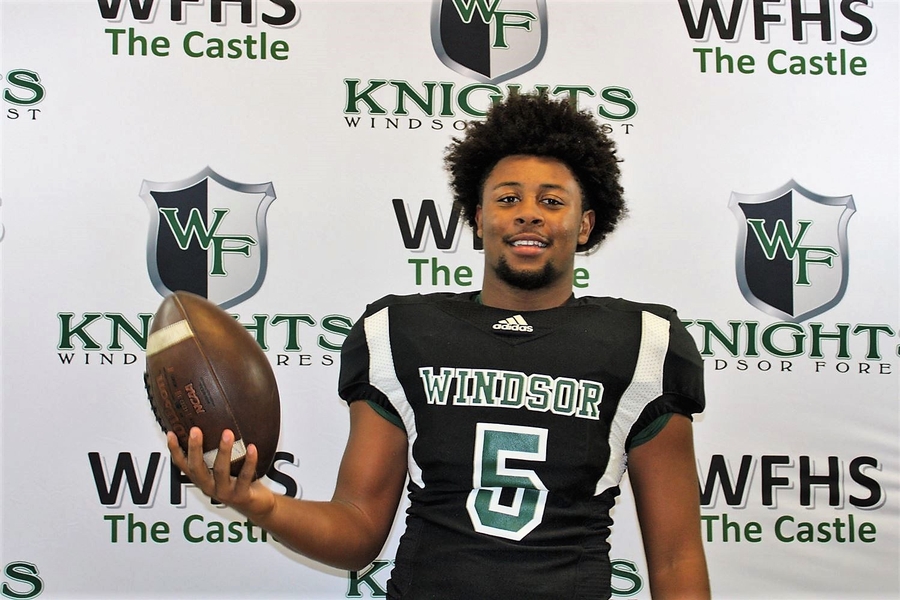 Windsor Forest Running Back Mike Cabellero Returns as a Running Back to Watch
By Travis Jaudon/For the Prep Sports Report | July 28, 2021
Share This Story
The reigning Region 3-3A Offensive Player of the Year is back for a healthy dose of carries on Savannah's southside this fall.
Mike Cabellero is that rising senior running back at Windsor Forest with scholarship offers from Eastern Michigan and Savannah State to his credit. He is considered one of Savannah's top returning skill players this season and a strong argument can be made for his being the area's best returning running back regardless of class.
In the de-facto "City Championship" game versus Islands to close out the COVID-19 shortened 2020 regular season, Cabellero rushed for 127 yards on 14 carries to lead the Knights to a big victory over their non-region rivals.
Behind a dominating defense and Cabellero's stellar running, Windsor Forest finished the season at 6-2 overall (4-0 Region 3-3A), losing its first game of the season to New Hampstead, and its last game of the season in the first round of the GHSA Class 3A state playoffs at Crisp County.
The Knights shared the city's public school crown with fellow 6-1 finishers NHHS and IHS. Cabellero was consistent from start to finish in the Windsor ground game. He also stars on the basketball court where he plays as a reliable, steady hand at the point guard position for head coach Aaron Clark's club.
For WF head football coach Jeb Stewart, "Cab" is a senior star in the backfield and perhaps the Knights' key to winning plenty of games on Friday nights this fall.
You can follow Cabellero on Twitter, @MikeMike2x2.
Follow Travis on Twiiter/Instagram @JaudonSports. Email him at travisLjaudon@gmail.com.
Phot Credit - Windsor Forest Hudl Team Page