At Thursday's Southern Georgia XC Championship at Jeff Davis Middle School in Hazlehurst, the Benedictine Military School cross country team came in sixth out of 27 teams and third in the Small School Division.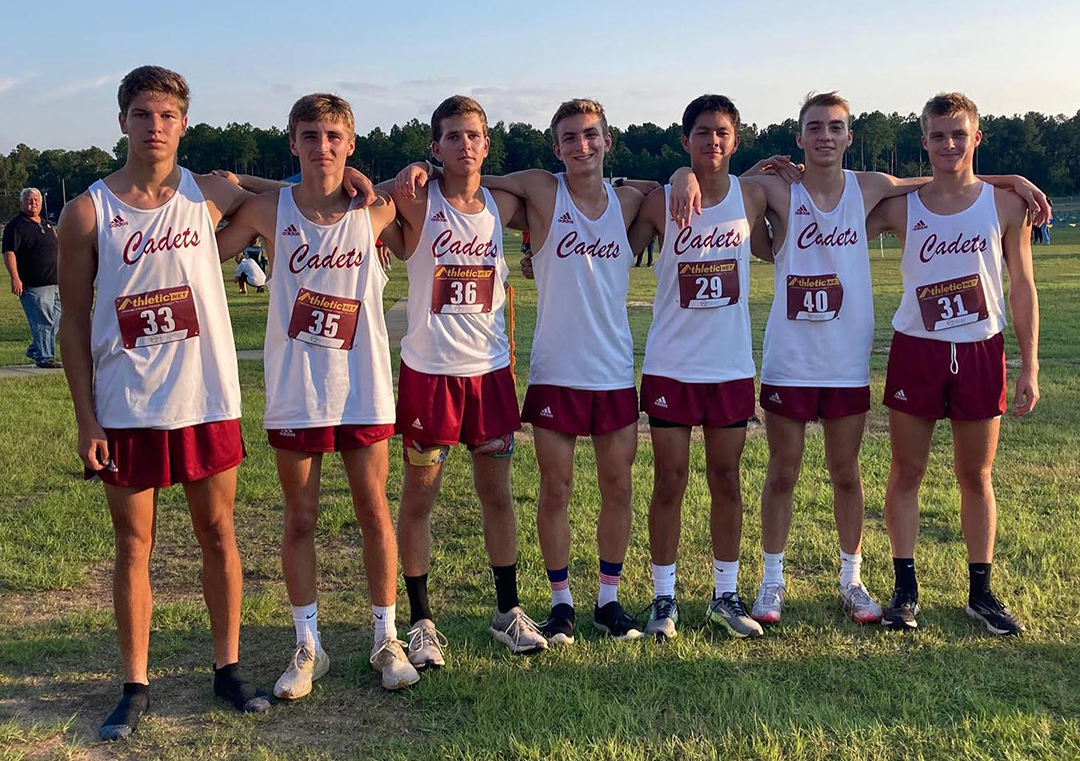 Sophomore Cadet John Dodson ran an incredible race and won by 22 seconds. For Dodson, this is the second first-place finish in five days. John captured the gold medal on September 5, 2022, at the Carrollton Orthopaedic Invitational hosted by Carrollton High School.
BC's individual results:
1. John Dodson in 17:14
2. Asher Herrin in 19:06
3. Harrison Montavon in 19:11
56. Kadin Dibkey in 19:54
58. Palmer Jones in 20:00
65. Ryan Fabrizio in 20:11
70. Cooper Chu in 20:16.
Photos - Benedictine Military School
Optim Orthopedics supports Benedictine Military School athletics. Benedictine Military School's team doctor is Dr. David Sedory. Remember, Optim Orthopedics gets you back into the game!