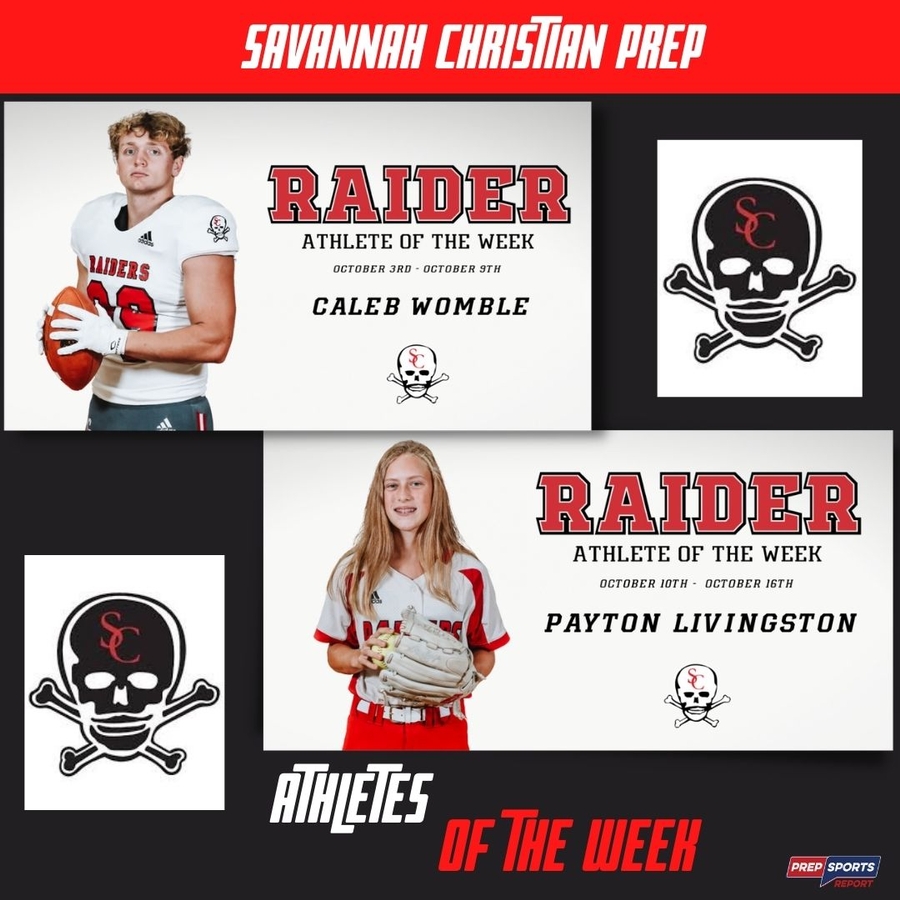 Catching Up with the Savannah Christian Athletes of the Week - Womble & Livingston
By Special to the Prep Sports Report | October 21, 2021
Share This Story
Athlete of the Week October 10th - October 16th
Payton Livingston is this week's Savannah Christian Athlete of the Week for October 10th through October 16th! Payton put together a pair of impressive performances during the team's state playoff games against Darlington, going 4 for 7 with two runs and an RBI.
Payton has been playing softball for ten years and says her favorite memory is when the team laughs and has fun together. Payton says her goal for this season is to compete and play hard for every pitch this season. Her favorite thing about being a Raider is seeing everyone cheer for and support one another during games and being able to pray together as a team.
When asked what it means to be named Athlete of the Week, Payton said, "I am honored to be recognized for my hard work and effort put outside of practice."
Athlete of the Week October 3rd - October 9th
Caleb Womble was the Savannah Christian Athlete of the Week for October 3rd through October 9th! On October 7th, Caleb had an impressive game against Screven Co. with eight tackles, two sacks, and three tackles for a loss from his defensive tackle position.
Caleb has been playing football for five years and says his favorite memory is hanging out with his teammates at Waffle House. Caleb says his goal for this season is for the team to make it to the state championship and says his favorite thing about being a Raider is able to show all of his skills for the school. When asked what it means to be named Athlete of the Week, Caleb said, "It's an honor and shows all of my hard work has paid off."