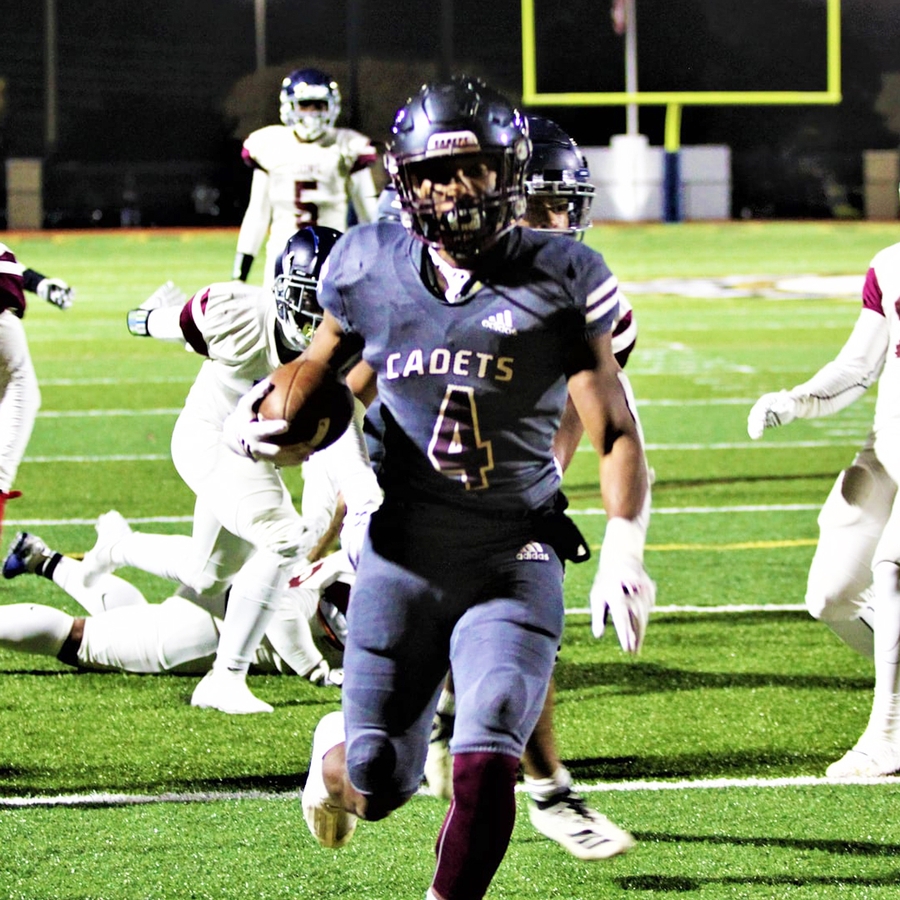 He Scored Again? Benedictine's Justin Thomas Runs Away with the 41st Finocchario Award
By Prep Sports Report Staff | November 26, 2021
Share This Story
It's been a prestigious award in Savannah, Georgia, for over 45 years. The Annual Michael Finocchario Memorial Outstanding Football Player Award. The Finocchiaro Award is presented annually to the top high school football player in Savannah Chatham County. The award winner is voted by all private and public high school football coaches and media members. That's what makes it so unique. It is a tradition, the winner(s) would receive their award at the respective school's annual football banquet.
This 41st Finochario award goes to last year's co-winner from Benedictine Military School senior Justin Thomas. Last year, the award had its first co-award winners ever; Thomas and former Savannah Christian standout Spencer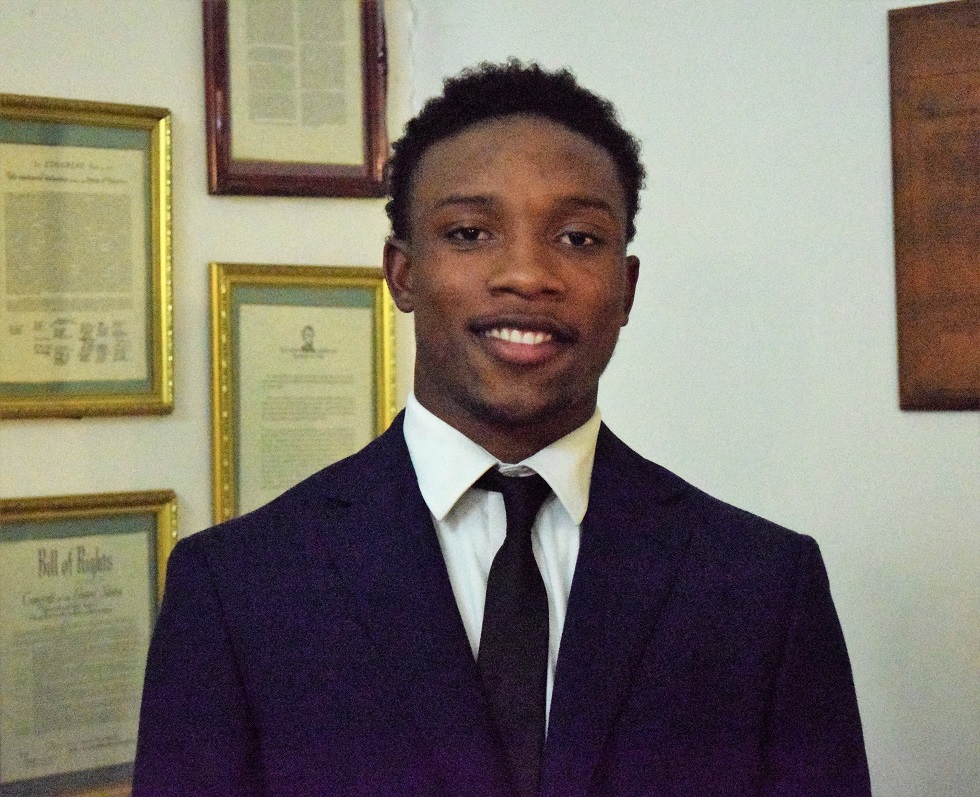 Robicheaux shared the trophy. Thomas becomes the fourth player to win the prize in back-to-back years. Thomas joined Joey Boaen of Savannah Country Day, who won in 2001 and 2002, Franklin Green of Jenkins (2006, 2007), and Chris Barnwell of Savannah Christian (2008, 2009).
Why did Justin, who plays running back, defensive back, wide receiver, and kick returner win the award again? His statistics stood out. Thomas, as a runningback, has scored in 11 straight games; he has 1,160 rushing yards and 23 touchdowns. As a receiver, Thomas had 35 catches for 659 yards and nine more scores. As a defensive back, he has 35 tackles, five interceptions, including one for a touchdown, and as a kickoff returner, he returned one for a score, which gives Justin 34 total touchdowns on the season.
Just a side note, Justin signed his National Letter of Intent to play baseball at the University of Georgia back on November 10, 2021.
FINOCCHIARO AWARD WINNERS
1976 - Tommy Cupstid, Windsor Forest
1977 - Randy Lanier, Benedictine
1978 - Chris McCarthy, Benedictine
1979 - J.J. Young, Groves
1980 - Harry South, Benedictine
1981 - Joel Carter, Benedictine
1982 - Jack McCollum, Jenkins
1983 - Stephen Jones, Jenkins
1984 - Peter Brennan, Benedictine
1985 - Tim Smart, Groves
1986 - Corey Ladson, Tompkins
1987 - Keith Jones, Savannah High
1988 - Stanley Smart, Savannah High
1989 - Daryl Wall, Windsor Forest
1990 - Marcel Cooper, Groves
1991 - JJ Mobley, Beach
1992 - Bill Sparks, Country Day
1993 - Mede Lewis, Savannah High
1994 - Vinson Cooper, Groves
1995 - Patrick Smith, Benedictine
1996 - Prince Jonson, Beach
1997 - -Walter Simmons, Benedictine
1998 - Jamaal Argrow, Benedictine
1999 - Craig Thomas, Calvary
2000 - Lamar Owens, Benedictine
2001 - Joey Boaen, Country Day
2002 - Joey Boaen, Country Day
2003 - Sage Glasper, Groves
2004 - Jonathon Armstrong, Groves
2005 - Demarcus Dobbs, Calvary Day
2006 - Franklin Green, Jenkins
2007 - Franklin Green, Jenkins
2008 - Chris Barnwell, Sav. Christian
2009 - Chris Barnwell, Sav. Christian
2010-15 - No winner
2016 - Wesley Kennedy, Benedictine
2017 - Javonte Middleton, Jenkins
2018 - Jakeen Harris, Benedictine
2019 - Ronald Cooper, Jenkins
2020 - Spencer Robicheaux, Savannah Christian Prep
2020 - Justin Thomas of Benedictine Military School
2021 - Justin Thomas of Benedictine Military School
Photo - Benedictine Communications Director Noel Barnidge
Optim Orthopedics supports Benedictine Military School athletics. Benedictine Military School's team doctor is Dr. David Sedory. Optim Orthopedics gets you back into the game!