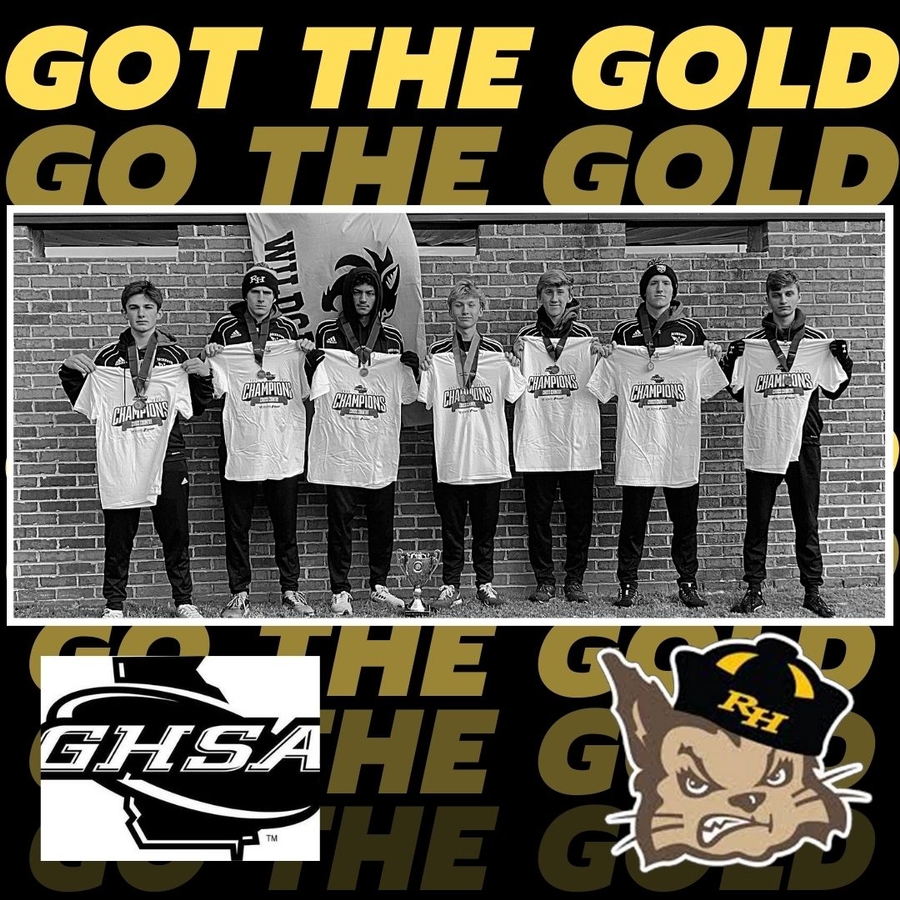 High School Cross-country: Richmond Hill High School Boys Win First-ever GHSA 6A State Title
By Prep Sports Report Staff | November 7, 2021
Share This Story
A year later, after finishing 4th in the 2020 Georgia High School Asocitioation Cross Country state meet. The Richmond Hil High School Boy's Cross Country team captured the school's first-ever Cross Country State championship.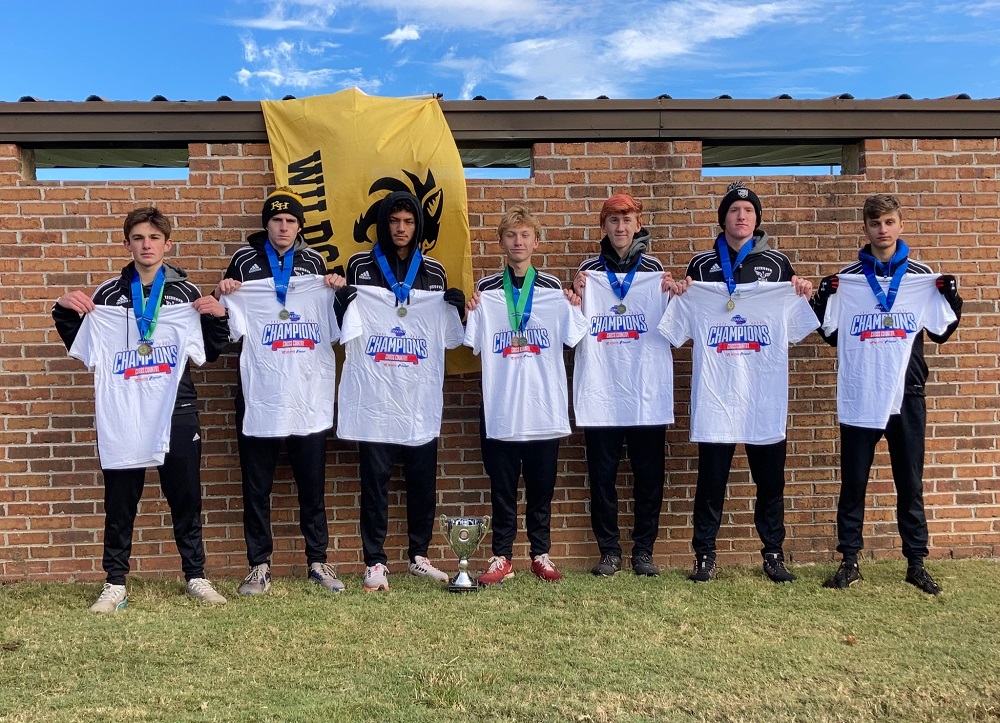 On Saturday at the GHSA 6A boys state championships at Carrollton High School in Carrolton, Georgia, the Wildcats took first place by more than 60 points to claim the state championship. Head Coach Levi Sybert said this one is special. Richmond Hill has had several individual state champions but never a team championship.
"As a team, it's not just one individual going for a specific goal and trying to execute that goal as a whole group of individuals that are all aimed at the same thing. They're all working for each other. And counting on each other," said Sybert. "So when everybody fulfills their obligations, and they're, you know, what they are all aiming at, it is really rewarding. There's an atmosphere that you just can't duplicate with just a one on one. So it's really fun. It's a lot of fun, as a team, for sure."
The Wildcats have 50 runners in the varsity program, 25 boys and 25 girls. Coach Sybert has seen the program grow from five runners when he became involved. The girls have won 10 straight region championships, and the boys have won nine straight. The girl's program will return many top runners after finishing tenth in the state meet, and the boys will have to replace several top runners. You can say that the Richmond Hill High School Runnin' Wildcats have a strong future.
Results from the GHSA 6A Cross Country Championships
(Top 5 out 7 runners times count to team total)
Finish Name Grade Time
4 Noah Sybert******10*****16:25.82
5 Memphis Rich*****10*****16:26.31
16 Ravi Reed********12*****16:50.96
36 Sterling Bastian**12*****17:27.05
44 Garrison Gilbert**12*****17:33.71
81 Luis Gotay Ramos*12*****18:10.33
119 Dylan Overbey****12*****18:43.22
Team Results
PLACE TEAM POINTS SCORERS TIMES
1 Richmond Hill *****105 4+5+16+36+44 (81+119)
2 Alexander ********168 14+15+21+31+87 (89+151)
3 North Atlanta *****208 22+23+32+41+90 (143+144)
photo credit -Twitter Richmond Hill High School track/Cross Country
Clink on this - (Listen to the complete interview with Levi Sybert on the karl DemAsi Sports Report Youtube channel and subscribe to the channel)
Optim Orthopedics supports Richmond Hill High School athletics. The team doctor for Richmond Hill is Dr. David Palmer. Remember, Optim Orthopedics gets you back into the game!