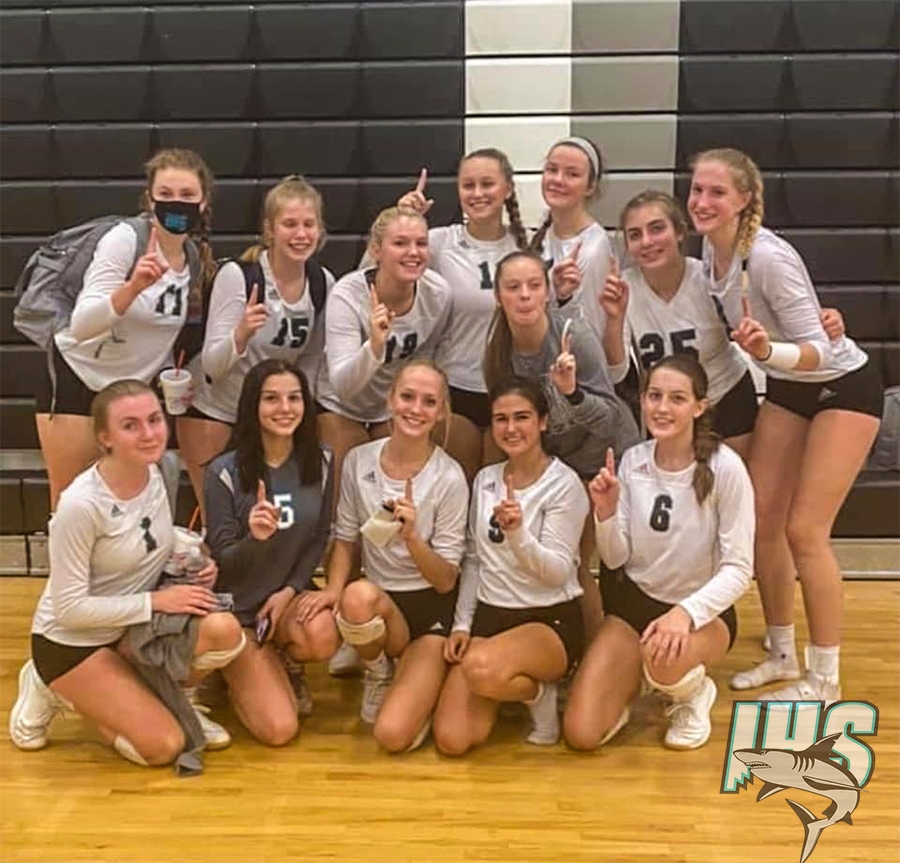 Islands HS Sharks defeat the Tigers in a Sweet 16 Match-Up
By Howie Siezant/For the Prep Sports Report | October 27, 2020
Share This Story
Sharks defeat the Tigers in a Sweet 16 Match-Up
The Islands Lady Sharks practiced for a long time to beat the Tigers of Fayette County High School this past Saturday. The Sharks came onto the court excited and ready for action in the 1 set beating the Tigers' 25-11. However, the Tigers got charged up and came back with high energy in the next few sets.
The 2nd and 3rd sets belonged to the Tigers. They gave the Lady Sharks good competition and took control of those sets. But the Sharks came out chomping in the 4th and 5th sets and won, making them advance to the Elite 8 in the state playoffs.
Islands defeats Fayette Co. 3-2 (25 -11, 20-25, 23-25, 25-18, 15-9)
Game Leaders
(totals for 5 sets)
Kills: Avery Burke 18, Veronica Sierzant 16
Aces: V. Sierzant 4, Isabell Duck 3
Digs: A. Burke 17, Delany Gordon, Aislinn Lanigan and V. SIerzant 7, I. Duck 6
Blocks: Hannah Summerall 6, Kate Bossler 4
Next Game Wednesday 10/28 @5pm in the Shark Tank.