After more than 500 games and nearly 20 seasons leading the Lady Cavs basketball program, Coach Jackie Hamilton has made the decision to retire as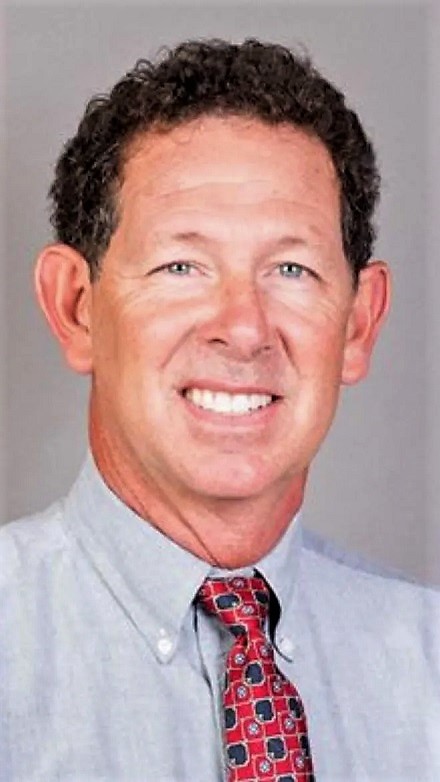 head coach, but will remain on staff. Calvary is grateful beyond words for the devotion Coach Hamilton has shown teams throughout the years and the leadership he has exemplified to hundreds of athletes.

Coach Hamilton worked tirelessly to create a girls basketball program infamous in the lowcountry. Thirteen of his athletes have gone on to play basketball at the collegiate level, with one current player signed to play at Georgia State College and University. Under Hamilton's leadership, the Lady Cavs have made it to the Sweet 16 once, Elite 8 five times, and Final 4 three times. He has also coached seven Region Championship-winning seasons and led his 2007-2008 team to win the State Championship.

"I have thoroughly enjoyed coaching the girls varsity basketball team these last 18 seasons," said Hamilton. "I have taken great pride in each team and appreciate the hard work that was put in by players and assistant coaches to make our program so successful. It has been a lot of fun helping players develop both on and off the court and I treasure the many friendships that I have made."

With a record of 413-89 as of last weekend, Jackie Hamilton retires as the winningest basketball coach Calvary has ever seen and the second most successful girls basketball coach in Savannah.
Succeeding Hamilton next season will be current assistant coach, Daniel Jackson. Coach Jackson has been on the Calvary coaching staff for 8 years and currently serves as the eleventh grade dean and Assistant Athletic Director of Operations.

"A successful program requires year-round attention, and I am ready to take a break from that schedule," said Hamilton. "Our program will be in great shape with Daniel Jackson's leadership. I recognized his coaching ability a long time ago and believe he will make an outstanding head coach, maintaining the tradition of excellence associated with Lady Cavs' basketball."

"I am honored to have worked alongside Coach Hamilton for almost a decade, leading the team into many region championships and deep state playoff runs," said Jackson. "Performances of this caliber will continue to be what we aim to deliver to Cav Country. With athletes' development and academic success at the forefront, I look forward to leading a program dedicated to winning in life first and on the court second."
Coach Jackson looks forward to building on Hamilton's foundation and enhancing the program's development of athletes looking to play at the collegiate level.
PHOTO CREDIT: Calvary Day School
Optim Orthopedics supports Benedictine Military School, Calvary Day School, Richmond Hill High School, Savannah Country Day, South Effingham High School, and St. Vincent's athletics. Benedictine Military School's team doctor is Dr. David Sedory. Dr. David Palmer is the team doctor for Calvary Day School, South Effingham, and Richmond Hill. Savannah Country Day and St. Vincent's team doctor is Dr. Thomas Alexander. Remember, Optim Orthopedics gets you back into the game.
FOLLOW Prep Sports Report on Twitter @PrepSav, Instgram savannahsportsreport, contact PSR at https://prepsportsreport.com/Contact