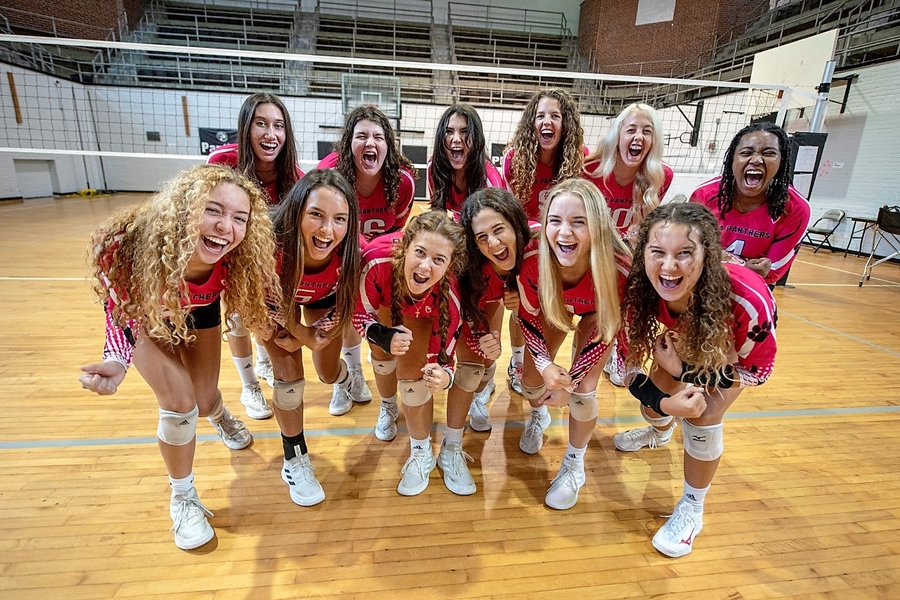 Savannah Arts Academy Volleyball Starts Season Undefeated, Polls take Notice!
By Travis Jaudon/For the Prep Sports Report | September 3, 2021
Share This Story
The Savannah Arts Academy volleyball team has followed up its impressive 2020 season with an equally impressive run to begin the 2021 campaign. SAA (8-0, 4-0 Area 3-3A) enters September ranked No. 3 by the Atlanta Journal-Constitution in Class 3A while Score Atlanta slots head coach Lauren Lord's team at No. 5.
Max Preps has SAA at No. 3 in its Class 3A computer rankings, behind top-ranked Sandy Creek and No. 2 Oconee County.
Last year, the Panthers finished with an overall record of 23-2. Through three region matches this year, they have yet to lose a game, sweeping Windsor Forest twice and Savannah High once. If the present is bright, the Panthers' future under Lord may well be brighter. Only one senior is listed on this year's roster (Maddie Conn).
In three matches last week, SAA got standout performances from nearly its entire roster. SAA knocked off Johnson and Windsor Forest in sweeping fashion on August 24 before taking care of Savannah Country Day (3-2) on August 26.
For the week, Torrin Higginbotham logged 15 aces and 10 kills; Lillie Coffey seven aces and 14 assists; Abbey Kate Daugherty 33 kills; Kendall Cripe 61 assists and six aces and Finn Higginbotham 20 kills and four aces.
An upcoming pair of matches against Class A Private's No. 5 ranked Raiders of Savannah Christian are scheduled for September 14 at SCPS and September 16 at SAA. Both are set for 7 p.m. starts.
Follow Travis Jaudon on Twitter/Instagram @JaudonSports. Contact him at travisLjaudon@gmail.com.