The Savannah Quarterback Club, at its second huddle of the season, awarded three more local high school football players trophies. Athletes represented Benedictine Military Academy, Calvary Day School, and Sol C. Johnson High School for their outstanding play in weeks three and four of the 2022 prep football games.
The guest speaker was Brad Scott, a former head and assistant coach who is now the football chief of staff for the University of South Florida. Scott was Clemson's assistant head coach, offensive line, and tight ends coach from 1999 to 2011. From 1994 to 1998, he was the South Carolina Gamecocks' head coach.
Week 4 Winners
Offensive Player of the Week
Amarion Scott, senior, Running Back, Sol C. Johnson High School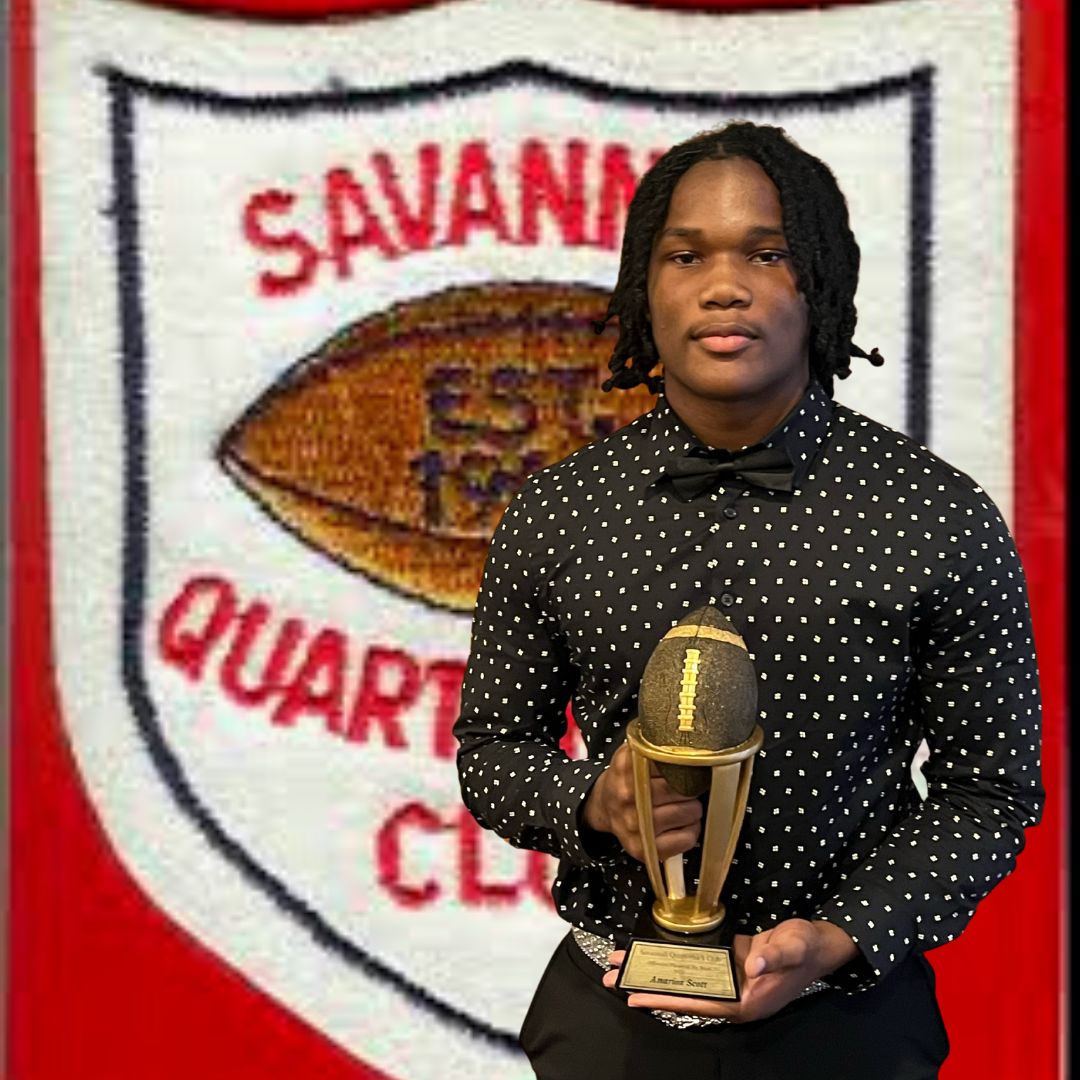 Amarion Scott, a 5'10, 200 lb running back for Sol C. Johnson High School, is the offensive player of the week for week 4, the Savannah Quarterback Club announced. In a 21-19 win over Brantley County, the senior running back ran 19 times for 162 yards and a touchdown.
Defensive Player of the Week
Alijah Alexander, senior, Defensive End, Benedictine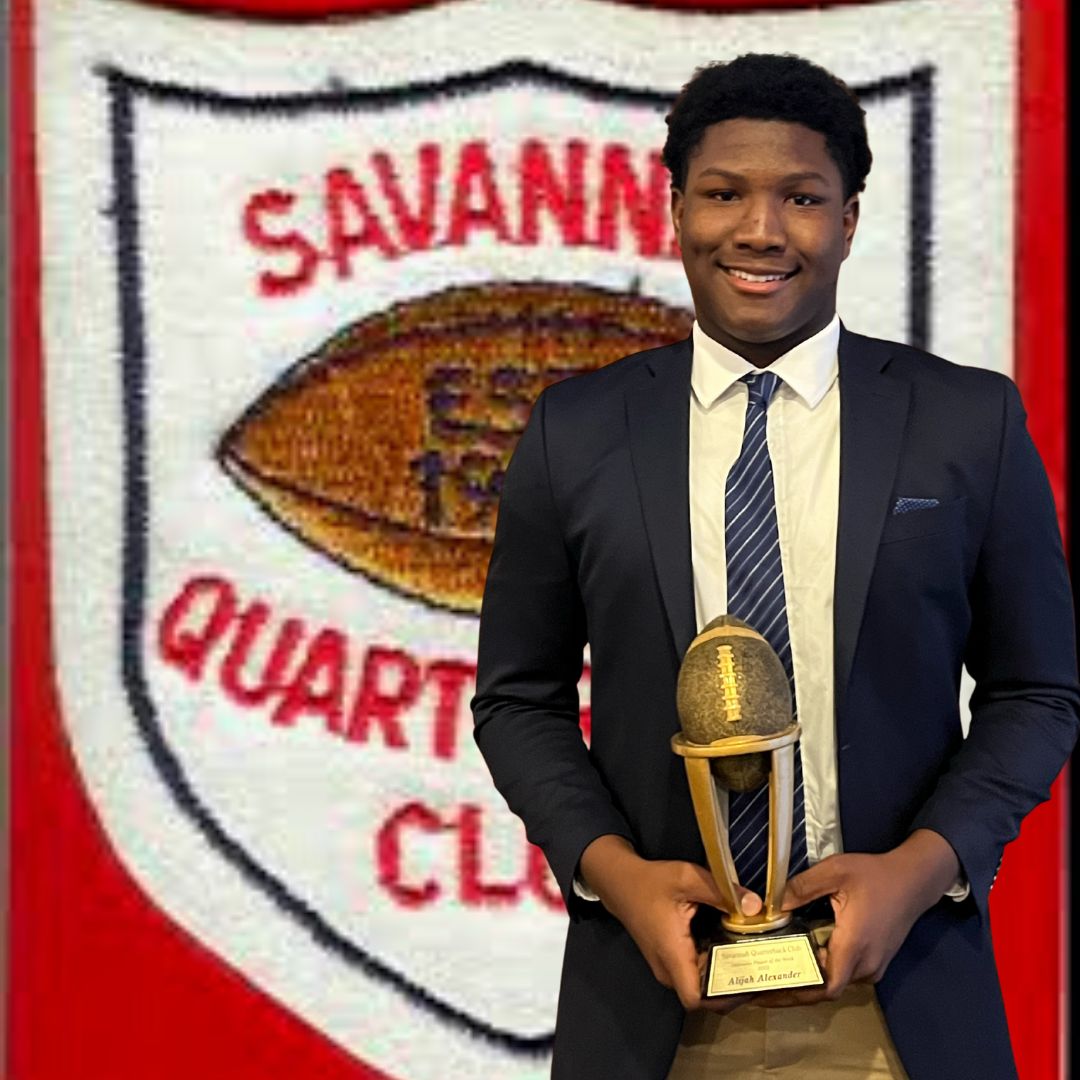 Alijah Alexander, a 6'4 240 lb defensive end for the Cadets, was named the Savannah Quarterback Club's Defensive Player of the Week for week 4. In BC's week four game against Ware county, Alijah had 13 tackles and three tackles for losses.
Week 3 Winner
Defensive Player of the Week
Terry Simmons, senior, Defensive Tackle, Calvary Day School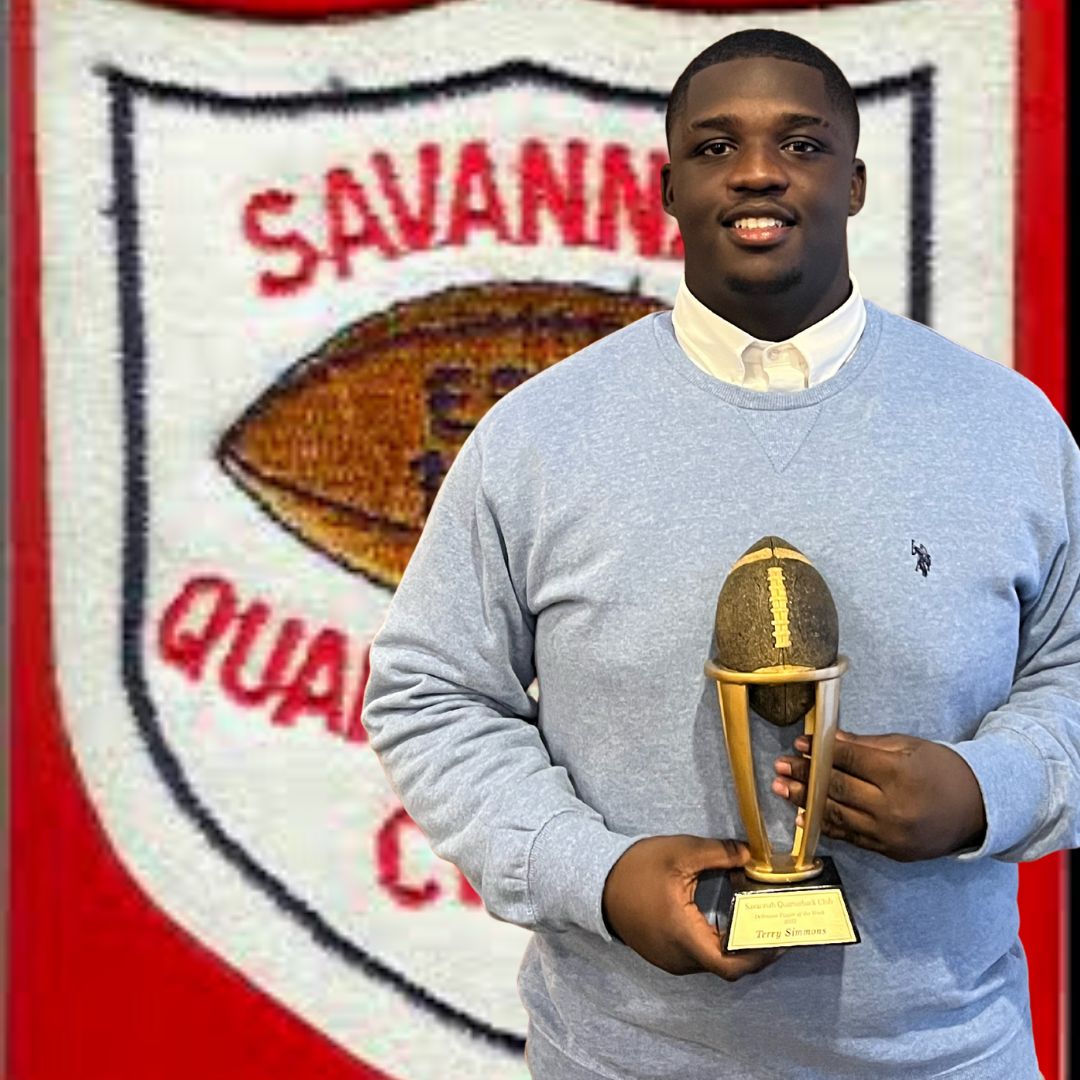 Terry Simmons, a 6'2 295 lb defensive tackle at Calvary Day School, is week three's Savannah Quarterback Club Defensive Player of the Week. Even though he was double-teamed all night, he led a defense that gave up no yards on the ground and had seven sacks and 9 QB pressures against the #2-ranked Eagles Landing Christian. He had three tackles, one sack, and one quarterback hurry.
Photo credit - Savannah Quarterback Club
Optim Orthopedics supports Benedictine Military School, Calvary Day School, Richmond Hill High School, Savannah Country Day, South Effingham High School, and St. Vincent's athletics. Benedictine Military School's team doctor is Dr. David Sedory. The team doctor for Calvary Day School, South Effingham, and Richmond Hill is Dr. David Palmer. Savannah Country Day and St. Vincent's team doctor is Dr. Thomas Alexander. Remember, Optim Orthopedics gets you back into the game!