During the Georgia Independent Athletic Association (GIAA) Clay Target state championships on November 17-22, 2022, female clay sport shooters took part in representing their schools. There was a lady's division, and the shooters received awards from each discipline, Sport Shooting, Skeet Shooting, and Trap shooting.
Savannah Christians Prep's Emaline Haddad, a ninth grader won the High Overall Award (HOA) for scoring the most hit targets, 254 out of 300. The runner-ups tied from Savannah Country Day, ErikaAnn McKeever, and St. Vincent's Ayden McKenzie at 251/300. Finishing third was Country Day's Gracen Garceau, scoring 248/300.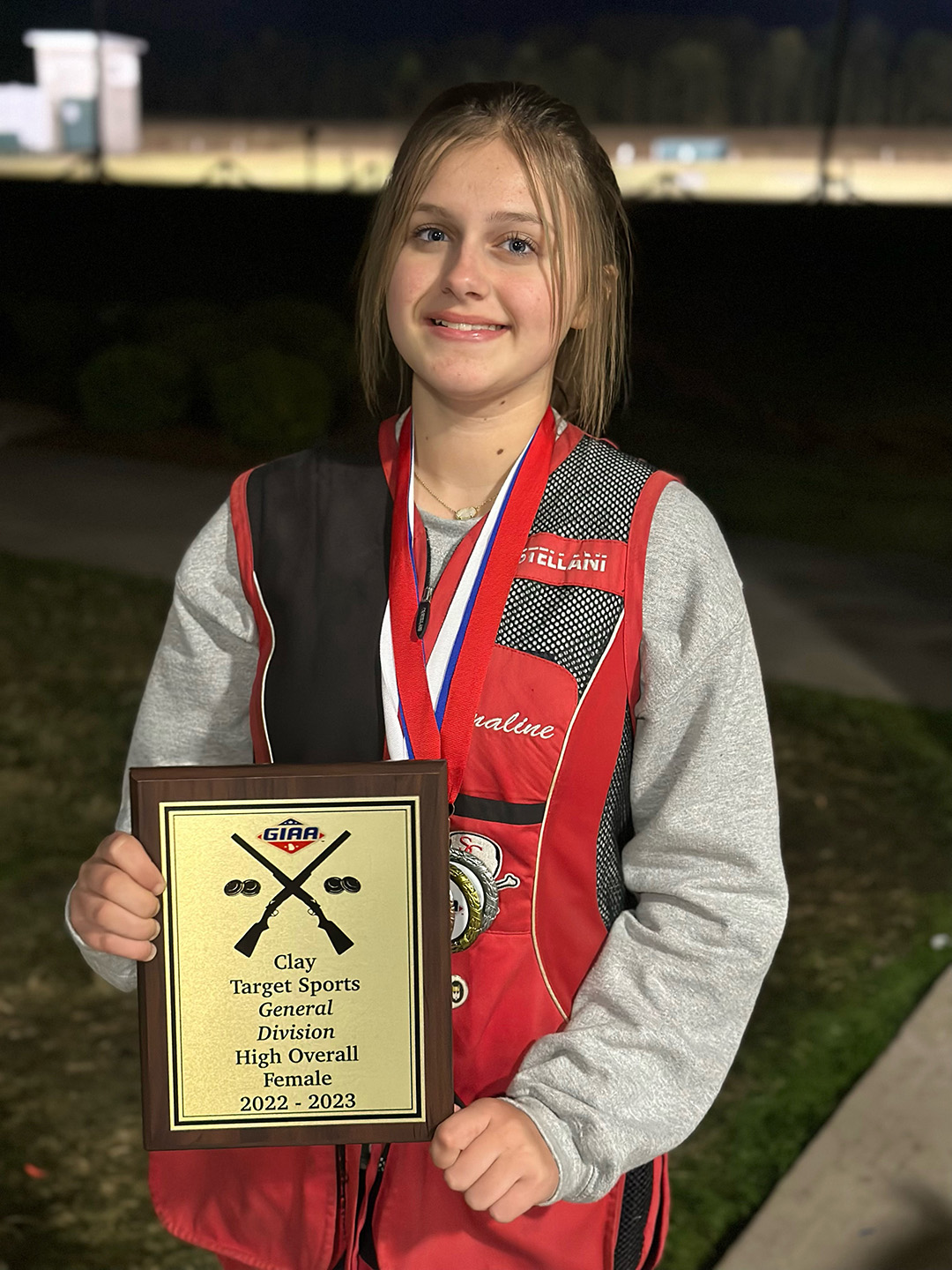 Haddad shot a 90 in Skeet(4th overall), 77 in Sporting Clays (2nd overall), and took first in Trap with an 87. These scores placed her as the HOA in the General female division.
"We have been thankful for Emaline since she has been at Savannah Christian since kindergarten. In middle school, she started practicing with us and won numerous awards. You can tell she is getting better and better each year," said Head Coach Connie Chambers. "She has also been shooting with the Forest City Gun Club (FCGC) junior team in seventh and eighth grade. The athletes gain so much experience through the FCGC juniors Scholastic Clay Target Program, and you can tell this at competitions."
Savannah Christian Clay Target program entered its fifth season and finished second in the GIAA Clay Target championships. "Our overall program is improving, and you can see this through Emaline. Her dedication, commitment, and focus in practice are incredible as our other athletes. It takes a great deal of time," said Chambers. "As I said, we are thankful at SCPS for her. She is such a good kid and comes from a good family."
PHOTO CREDIT - SCPS Clay Target Program