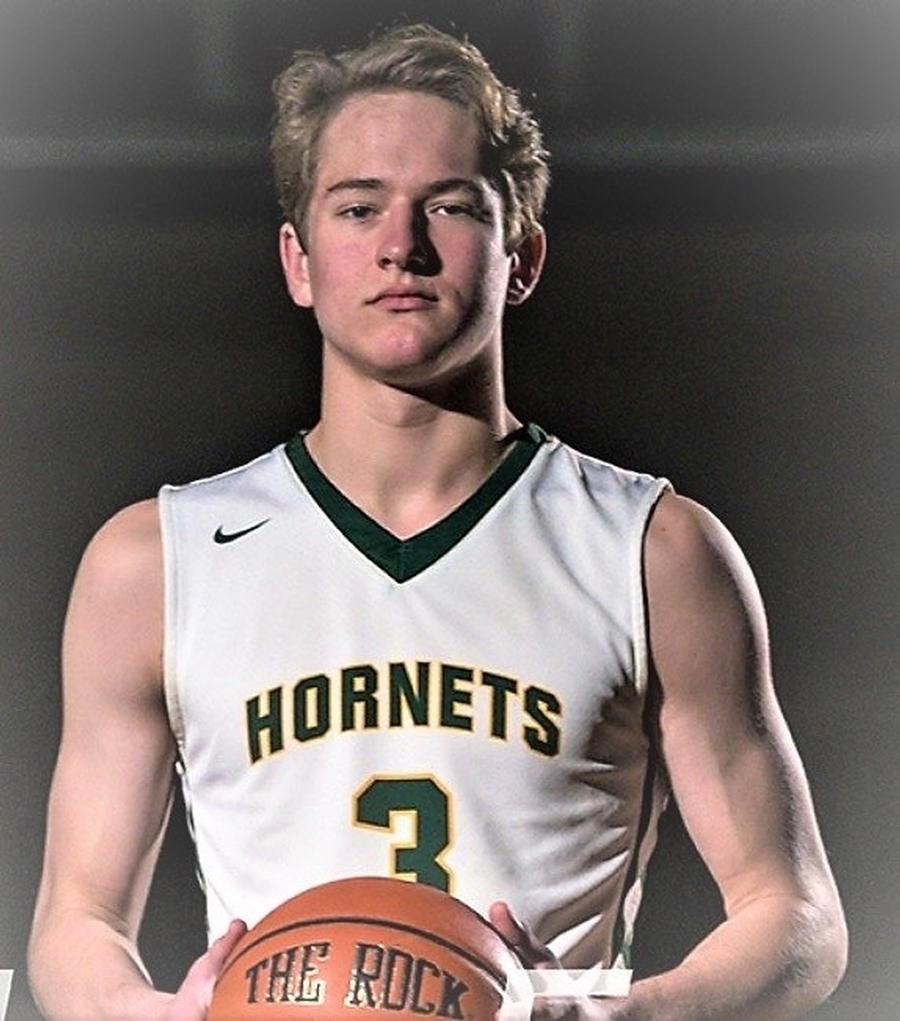 Senior Spotlight: Rhodes Pendarvis (Savannah Country Day School)
By Prep Sports Report Staff | May 31, 2020
Share This Story
Rhodes besides being a standout on the hardwood, he earned 4 Varsity Letters for playing Tennis at Savannah Country Day during high school. As all the other seniors that played a Georgia High School Association (GHSA) spring sport, Pendarvis didn't get to serve another tennis ball after March 24th, because the coronavirus pandemic canceled the season. Rhodes started playing tennis and basketball at a young age. His basketball career began at five at the YMCA. Pendarvis attended a lot of camps during many summers growing up such as; the YMCA, Jenkins Boys Club, Savannah State, college basketball camps, etc.
The camps payed off. Pendarvis dunked and aced a lot of honors in his prep sports career from local coaches, state associations, and Savannah Country Day. Several organizations recognized Rhodes in basketball, tennis and school; the GSHA Region 3A Coach's co-region player of the year, Georgia Coaches Association (GACA) All-State Team 1st Team All Region, and Savannah Morning News All Greater Savannah 2nd Team. In tennis, Rhodes made the GHSA 1st Team All Area team the last two seasons. Pendarvis led the Hornet tennis team as the captain the past two seasons. Savannah Country Day, named Rhodes, the Kenneth Simpson Sportsmanship Award recipient, and received the Head of School Award as he maintained an "A" grade point average throughout his 4-year basketball career.
Rhodes is very proud of his Savannah Country Day basketball team's
impressive run this year. Pendarvis has been a leader of the Hornet Athletics program in basketball and gives a lot of credit to his classmates for the program's success. The 2019-2020 Hornets finished the season with a 19-10 record (10-0 in the region), won the Sub-region Championship, and ended up being the GHSA 3A Region Runner-Up. The Hornets then entered the Georgia High School Association state playoffs and reached the GHSA Sweet Sixteen round. Savannah Country Day over the last two seasons is 20-0 in sub-region games. Rhodes and his three senior classmates have had a magnificent run: Caleb Magoola, Andre Miller and Alvin Adjei on being undefeated in sub-region play the last two seasons. In a sub-region that every game has a playoff atmosphere, going two seasons undefeated is impressive.
Rhodes stated the most significant people in his athletic career were his teammates. Rhodes stated, "The most influential people on my athletic career were my basketball teammates from the 2019 graduating class at Country Day, specifically Albert Grandy, Clay Dekle and Jarrett Karnibad from tennis. Since eighth grade, these three teammates took me under their wing, motivated me to play up to their skill level and drove me to work hard throughout my high school career, contributing to the success of the team." His Coach Demetrius Smith and teammates came up with a quote that drove Rhodes and his Hornets basketball team to be the best they could be on the court, "SWARM,". Which stood for "Swarm with a Relentless Mindset".
Rhodes feels he has been a successful athlete because he is a student of the game and always worked hard all year long, not just during the season. Pendarvis always envisioned what he wanted to achieve and then worked to make it happen.
Rhodes has been a very successful athlete, as you can see, but he also has been a success in the classroom. Pendarvis will attend Wofford College this fall on an academic scholarship.