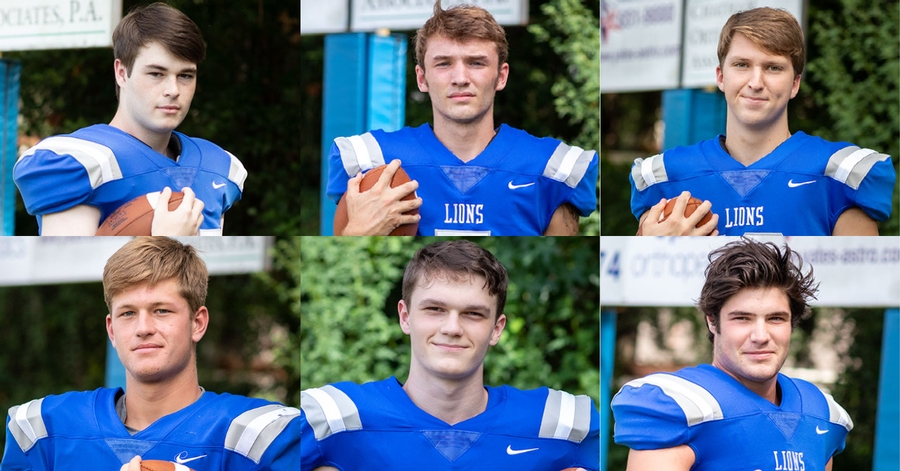 St. Andrew's School Honors this Year's Gridiron Seniors
By Special for the Prep Sports Report | October 19, 2020
Share This Story
St. Andrew's senior football players were recently recognized prior to the home football game on October 2nd. Head Football Coach Doug Dixon shared some thoughts on the six student athletes playing for him this fall.
Ben Bingley is a 3-year starter at outside linebacker and offensive line. He is a very physical player on both sides of the ball and has a great understanding of the game.
Connor Dodge is a 3-year starter on offense and defense. He is an excellent athlete and gives 100%. He has also shown his atletic ability by serving as the team's punter for the last 4 years.
Will Livingston is a 3-year starter at linebacker. He has also played tight end, slot receiver, and running back and does a very good job at all positions which is a testament to his versatility and athleticism.
Christian Oleschig is a 2-year starter. He is a hard worker that is undersized for the position he plays but makes up the difference with his heart and determination.
Cade Raeburn is a 3-year starter at linebacker. He is another one of the athletes that is undersized but makes up for it with a big heart and good work ethic. Cade is also starting on the offensive line this year at guard.
Grant Viands is a 3 year starter. He played outside linebacker and tight end his first 3 years and this year he added running back to his arsenal. Grant has been a big part of the defense's successes over the last 3 years and is doing a great job at running back this year.
Photos - St. Andrew's School/Collage PSR
Top Row (L-R) Ben Bingley, Connor Dodge, Will Livingston
Bottom Row (L-R) Christian Oleschig, Cade Raeburn, Grant Viands