The 1st Annual Savannah Area FCA LAX-Star Classic is here! 
By Prep Sports Report Staff | June 8, 2021
Share This Story
The 1st Annual Savannah Area FCA LAX-Star Classic is only two days away!
The Savannah Area of the Fellowship of Christian Athletes is thrilled to showcase our local area standout lacrosse athletes. This game allows the players to showcase their skills to family, friends, and coaches.
So, come celebrate these athletes by watching "The fastest game on two feet" and have a fantastic evening of lacrosse on June 10, 2021, at Calvary Day School! The Savannah Area FCA LAX-Star Classic gets going with a face-off at 7:30 pm, but many other events start at 5:30 pm.
The events are as follows;
5:30 pm - Youth Skills Clinic (90min)
6:00 pm - All-Star Check-in Opens
6:30 pm - All Stars Fastest Shot Competition
7:00 pm - Coach of the Year Awards & All-Star Introductions
7:30 pm - Lax-Star Classic Faceoff
8:10 PM - Halftime 2021 Senior Celebration & FCA Speaker/Message
9:15 pm - Awards MVP, FCA Core Value, Scholarship
9:30 pm - Autographs
What team will you be cheering on? The Blue or White. The Blue team will consist of Effingham County High School, Islands High School, Richmond Hill High School, and Savannah Christian players. The White team will consist of Benedictine Military School and South Effingham High School players.
Rosters -
Blue Team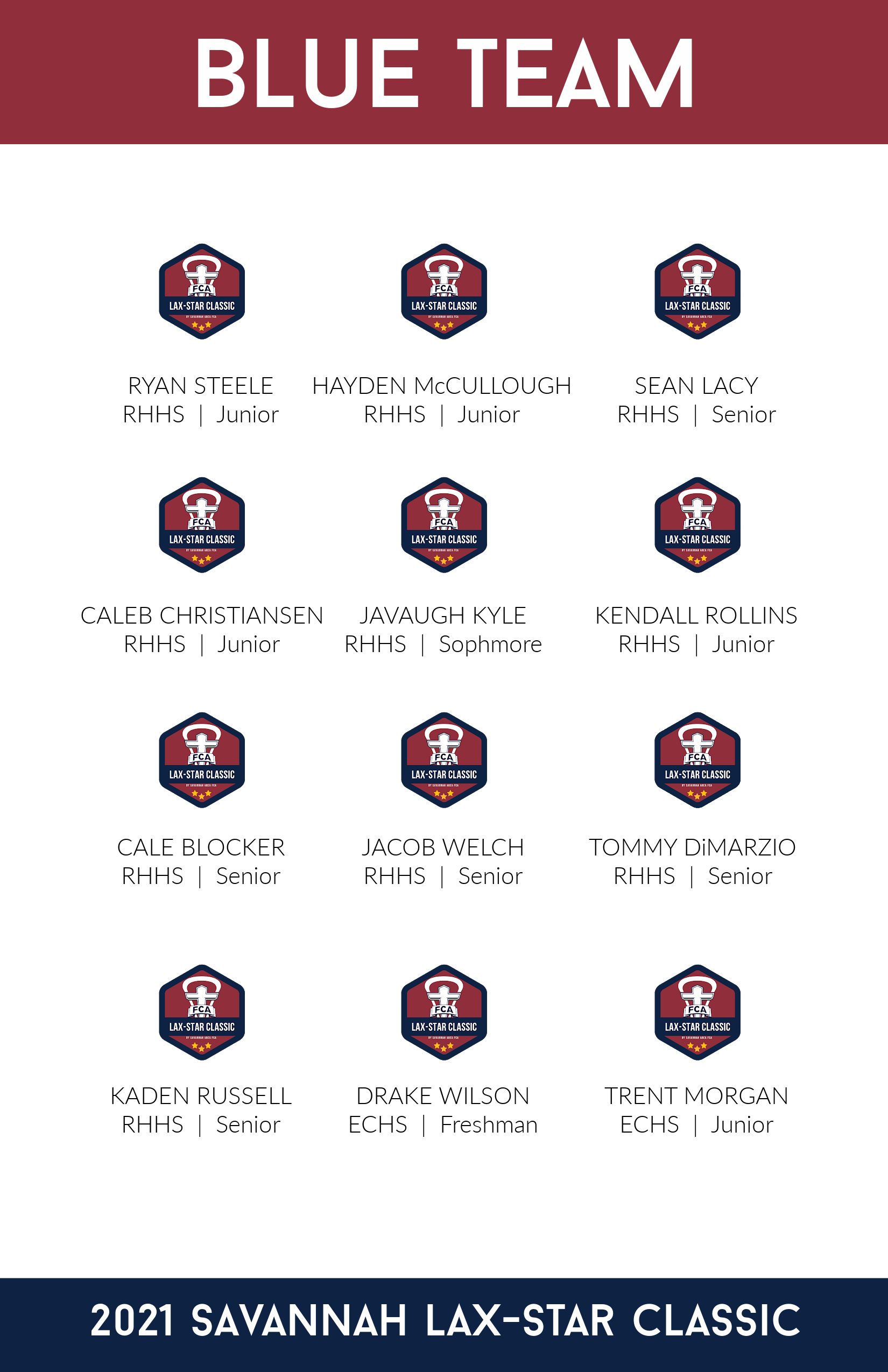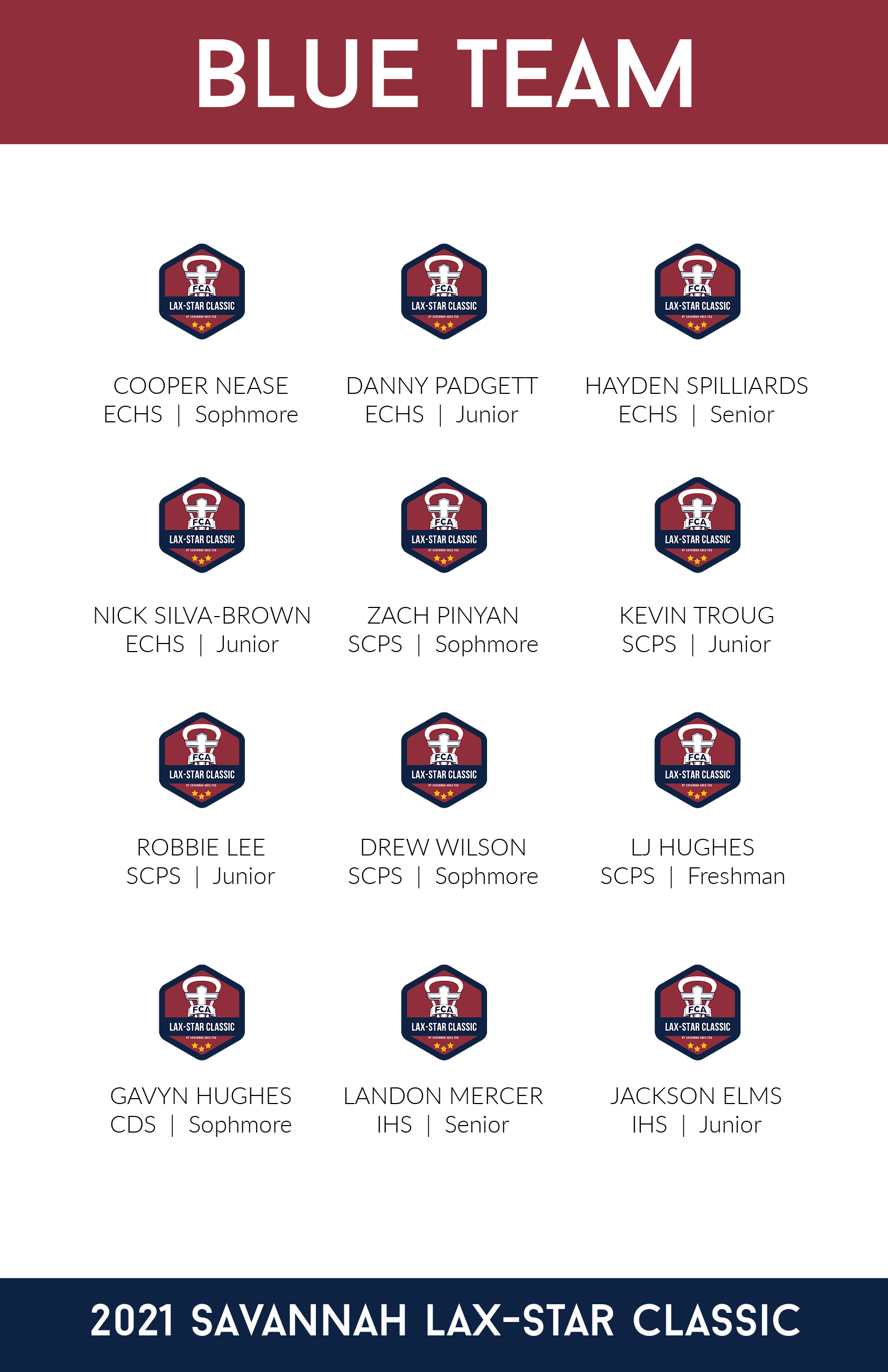 White Team -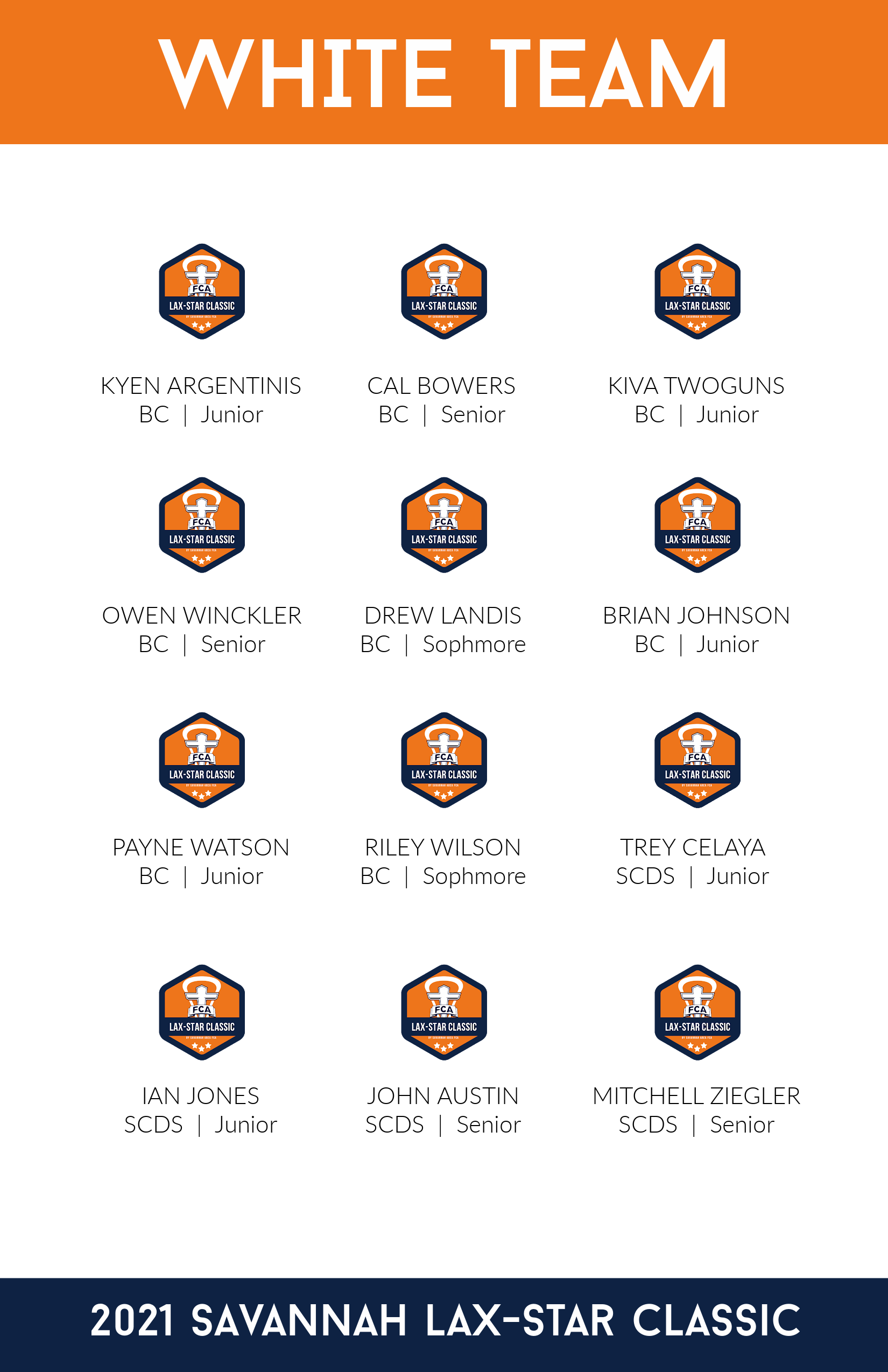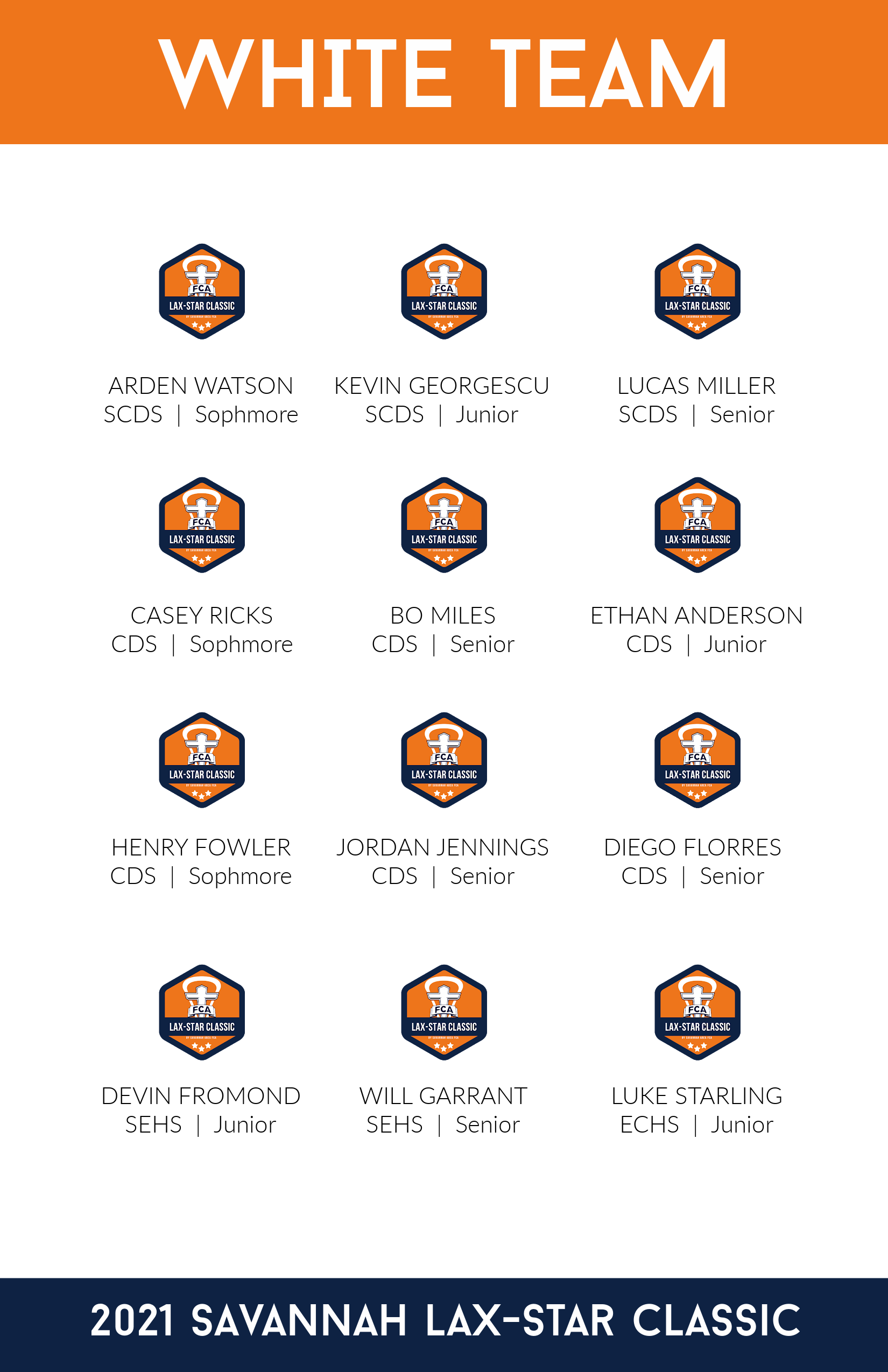 Tickets are $10.00 and can be purchased online at https://fca.regfox.com/2021gafcalaxstarclassic.
So, go out and support the 1st Annual Savannah Area FCA LAX-Star Classic!