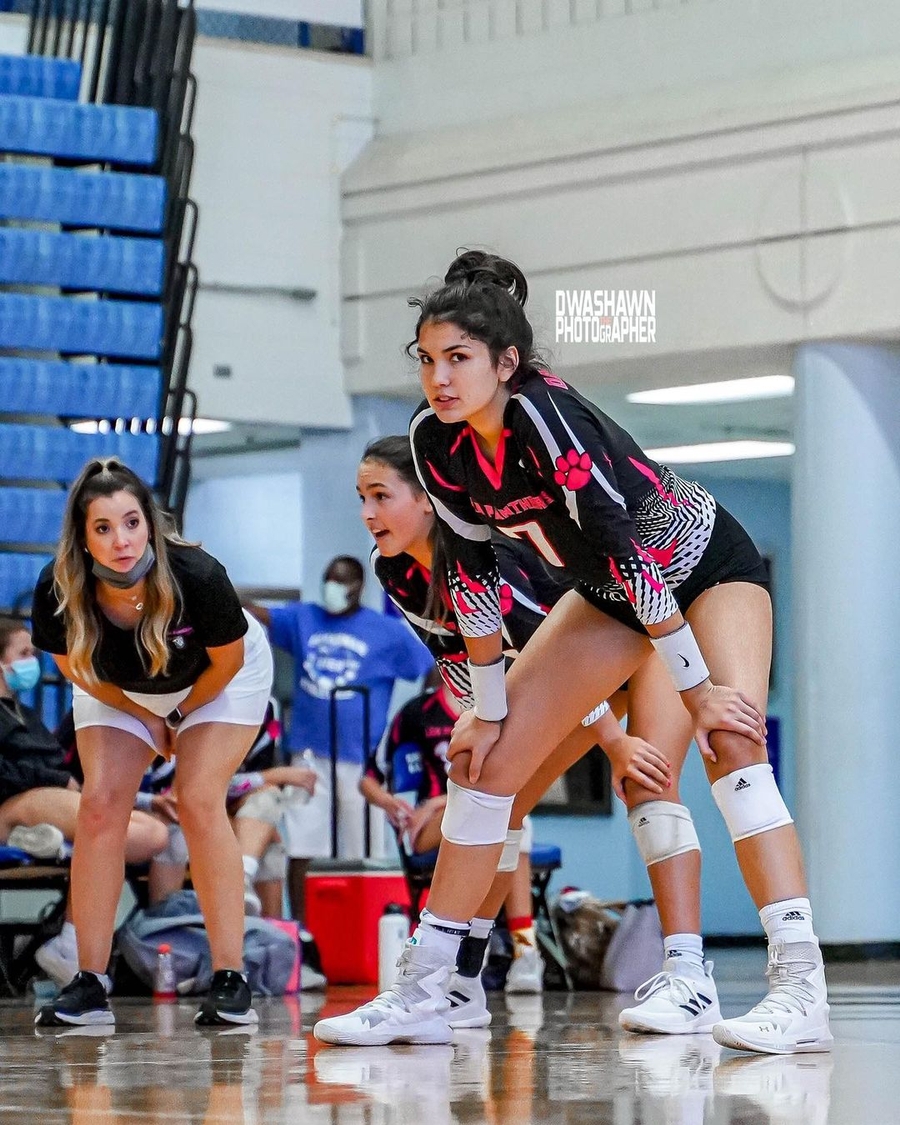 VOLLEYBALL ROUNDUP: Savannah Arts, Islands, The Habersham School Spike wins
By Travis Jaudon/For the Prep Sports Report | September 17, 2021
Share This Story
SAVANNAH ARTS
The Panthers (11-2) are No. 3 in the Atlanta Journal-Constitution's Class 3A poll this week and SAA has tested itself of late, playing matches against area contenders Savannah Country Day and Savannah Christian.
Savannah Arts knocked off Savannah Country Day on Tuesday, September 14, 25-23 and 29-27. The Panthers lost to Class A Private No. 5 SCPS, 12-25, 25-20, 10-15.
Two days later, on Thursday, September 16, SAA knocked off SCPS in a best-of-5 match. The game scores were: 25-22, 25-17, 18-25, 25-23. In the win against the Raiders, head coach Lauren Lord's squad posted the following stats: Maddie Conn: 5 aces, 15 digs; Torrin Higginbotham: 4 aces, 17 kills; Kendall Cripe: 3 aces, 71 assists; Abbey Kate Daugherty: 3 aces, 31 kills Finn Higginbotham: 19 kills, 9 blocks; Valerie Kirk: 2 aces, 10 kills, 4 blocks.
ISLANDS
The Sharks are ranked No. 6 in the AJC Class 4A poll this week.
Islands (13-3, 3-0 Region 3-4A) earned wins over Calvary Day, Richmond Hill and The Habersham School this week. On Tuesday, September 14, Islands defeated Calvary in three sets, 16-25, 25-23 and 15-7. Veronica Sierzant led the way with 12 kills and six digs; Isabel Duck 10 digs; Delaney Gordon nine digs and Aislinn Lanigan 18 assists.
On Thursday, Islands defeated both Richmond Hill and The Habersham School, each in two sets. In the victory over Richmond Hill (26-24, 25-19), Sierzant had nine kills, Duck had seven digs and four aces; Kate Bossler four blocks; and Aislinn Lanigan 10 assists.
Against The Habersham School on Thursday, September 16 (25-23 and 25-21), Hannah Summerall had five kills and two aces and Duck had nine digs, two aces.
Islands will host the Shark Showdown on September 18 and play at St. Vincent's with Richmond Hill on September 21. IHS travels to West Laurens for a region match on September 23.
THE HABERSHAM SCHOOL
The Habersham School (10-16, 4-0 in region) hosted Richmond Hill and Islands High Schools in a tri-match Thursday. In the first match, Habersham lost to Richmond Hill 16-25, 21-25.
The Lady Patriots were led by Anna Thompson with 9 kills, 3 aces, 3 digs; Jenna Kate Welch with 4 kills, 7 digs and Lucy Kelly with 11 assists, 2 kills, 2 digs. THS lost to Class 4A No. 5 Islands, 23-25, 21-25.
Thompson led with 6 kills, 7 digs; Welch added 6 kills, 1 ace, 5 digs; Anna Livingood had 3 aces, 11 digs, and Lucy Kelly 10 assists, 5 digs.
Follow Travis Jaudon on Twitter/Instagram @JaudonSports. Email him at travisLjaudon@gmail.com.
Photo Credit - @dwashawn_the_photographer