Woodville Tompkins High School senior guard Sanai Chisholm became the newest Wolverines 1,000-point club member. Sanai Chisholm joined the club when she scored 6 points in Woodville Tompkins's non-region win over Bluffton High School on February 7, 2023, 49-40. Sanai is the second girl player to reach 1000 points this season.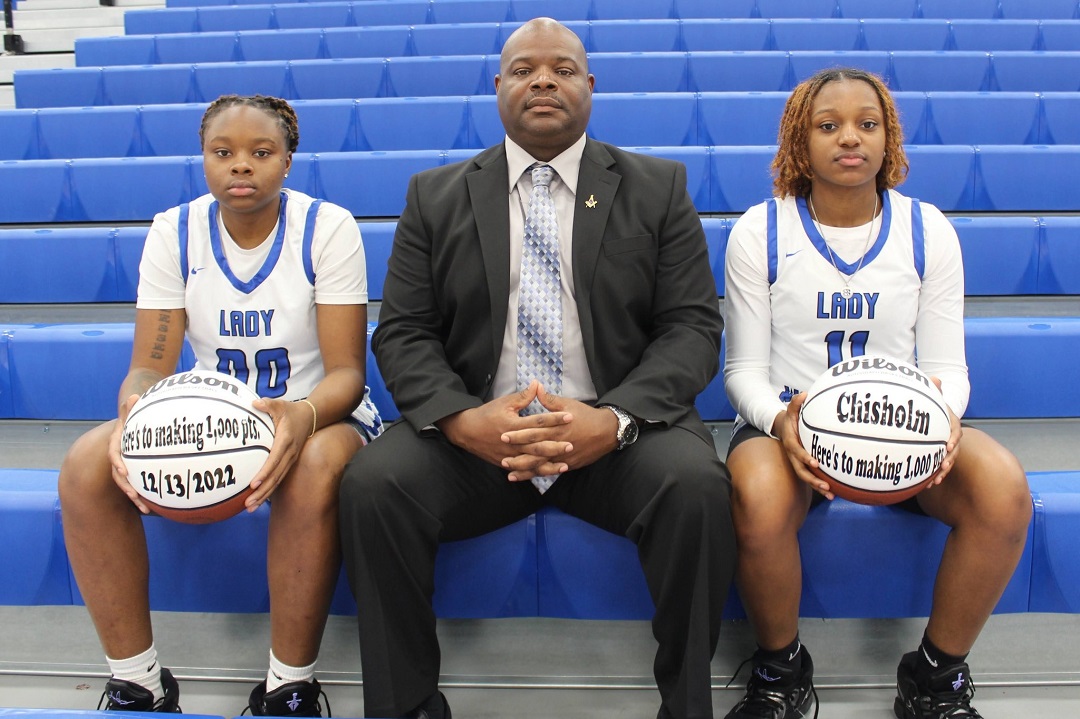 Picture (l-r): Janiyah Heyward, Coach Jefferey Roberson, Sanai Chisholm
Furthermore, Chisholm is the fourth Lady Wolverine basketball player to join the club. Teammate Janiyah Heyward became the third member on December 13, 2023. The two other Woodville Tompkins club members are Jazmin Grayson, class of 2018, who currently plays at Benedict College, and Savanna Walker, class of 2017, who went on and played at East Georgia College and Central Arkansas.
PHOTO CREDIT: Woodville-Tompkins High School twitter page