Monday, May 2, 2022, the Habersham School girls' varsity tennis team players took home individual state titles at the Georgia Association of Private and Parochial Schools State Championship tennis matches. On the boy side of the court, the Patriots boys' team individual members finished as runner-ups in singles and doubles.
Lucy Kelly of the Habersham School rallied from behind to defeat Grace Christians Mallory Jordan 4-6, 6-1, and 10-6 for the GAPPS singles individual title. Kelly, on the season, has a 17-1 record as the #1 singles player for the Patriots. In Doubles, teammates Anna Thompson and Erin Lambert beat the David Emmanual Academy team of Kyli Bell and Emma Proctor 6-2, 6-2. The duo has an 18-1 on the season at #1 doubles.
On the boy's side of the court, the Patriots boys team also scored some hardware. Henry Brooks was 2nd in boys singles for the state match. Teammates Ike Barry and Hamilton Colley placed 2nd for boy's state doubles tournament.
Both Habersham Schools tennis teams, boys and girls, play for the GAPPS team titles today. Both teams have a bye into the second round of the tournament. This year GAPPS State tennis tournament is being held at the Rome Tennis Center in Rome, GA.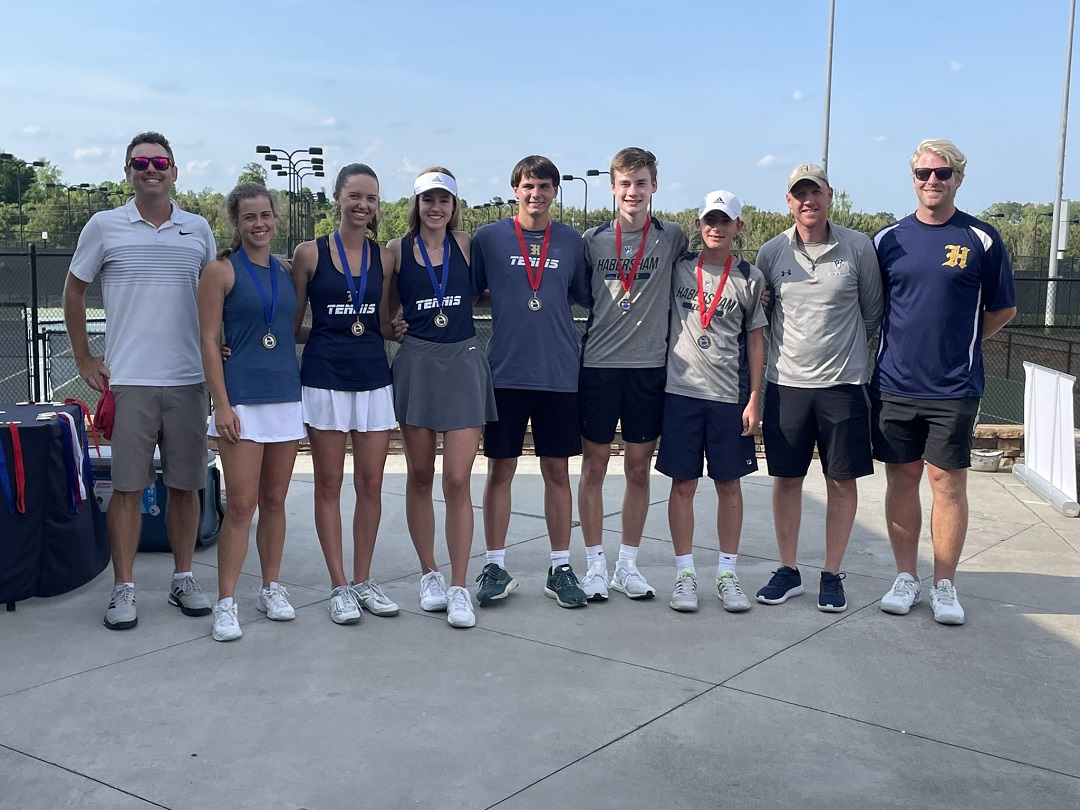 Photo (Left to right) - Asst coach Sam Anderson, Lucy Kelly, Erin Lambert, Anna Thompson, Ike Barry, Hamilton Colley, Henry Brooks, Head Coach Cameron Hunt, Asst Coach Mike Berwinkle