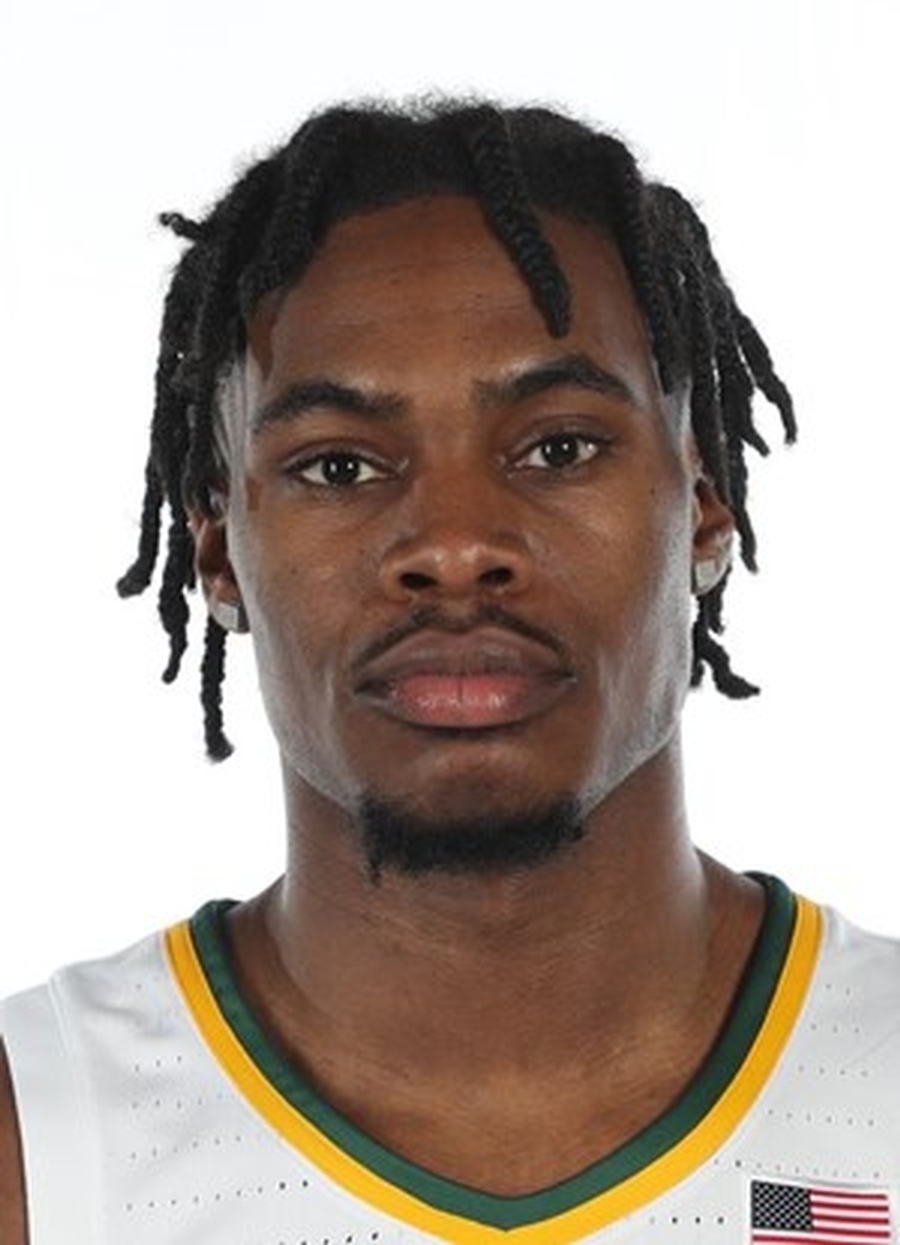 Liberty County High School's Davion Mitchell shines for Baylor in tournament run
By Travis Jaudon/For the Prep Sports Report | April 5, 2021
Share This Story
Hinesville native and Liberty County product Davion Mitchell has done everything asked of him during Baylor's NCAA Tournament run to the title game. The redshirt junior point guard tallied 11 assists and 0 turnovers in the Bears' Final 4 victory over Houston.
Mitchell became the first player with double-digit assists and zero turnovers in a men's Final Four game since 1987. His 11 assists were the most in a men's semifinal game since 2003.
The day prior, Mitchell was named the Naismith Defensive Player of the Year after already having collected Big 12 Defensive Player of the Year honors.
He was the Big 12 Newcomer of the Year last year and Baylor (27-2) has leaned on Mitchell since the redshirt junior transferred from Auburn following the 2017-18 season. The Liberty County graduate has paced the 1-seeded Bears throughout the season, and his play in the NCAA Tournament has vaulted him up draft boards ahead of this summer's NBA Draft.
Mitchell enters Monday night's title game scoring 14.0 points per game while adding 5.5 assists, 2.3 rebounds and 1.9 steals on average. He leads the team in minutes played, averaging just over 33 minutes each time out.
At Liberty County, Mitchell was nearly unstoppable on both ends of the court. He played for coach Julian Stokes and led the Panthers to their first state championship in program history as a junior in 2015-16. That year, he was named the Savannah Morning News' boys basketball player of the year after posting per-game averages of 24.2 points, 7.1 assists, 3.6 rebounds and 2.9 steals.
The next season, as a senior, Mitchell averaged 23.8 points, 5.3 rebounds, 5.2 assists and 2.5 steals per game while leading Liberty County to a record of 22-6. He scored in double figures in all 28 games as a senior.
Mitchell is the No. 16 overall prospect in the upcoming 2021 NBA Draft. His rise in the prospect rankings is largely thanks to his tremendous improvement shooting the 3-ball. After shooting 32.4% from beyond the arc last season, he is making 3-pointers at a 45% clip this season.
Baylor opened as a 5-point underdog to Gonzaga (31-0) for Monday's National Championship game in Indianapolis. Fresh off a thrilling, buzzer-beating win thanks to a game-winning heave from its star point guard Jalen Suggs, Gonzaga is trying to become the first undefeated national champion since 1976.
Tip-off on CBS is set for 9:20 p.m. ET at Lucas Oil Stadium.
You can follow Mitchell on Twitter @HoopCulture13.
Follow Travis on Twitter and Instagram @JaudonSports. Contact him at travisLjaudon@gmail.com.