The St. Andrew's girl's soccer program made history by winning last night, May 10, 2023, at St. Andrew's School, against Deerfield Windsor 5-1 to advance to the Georgia Independent Athletic Association state finals. This a first for the Lady Lions soccer program scoring a championship appearance.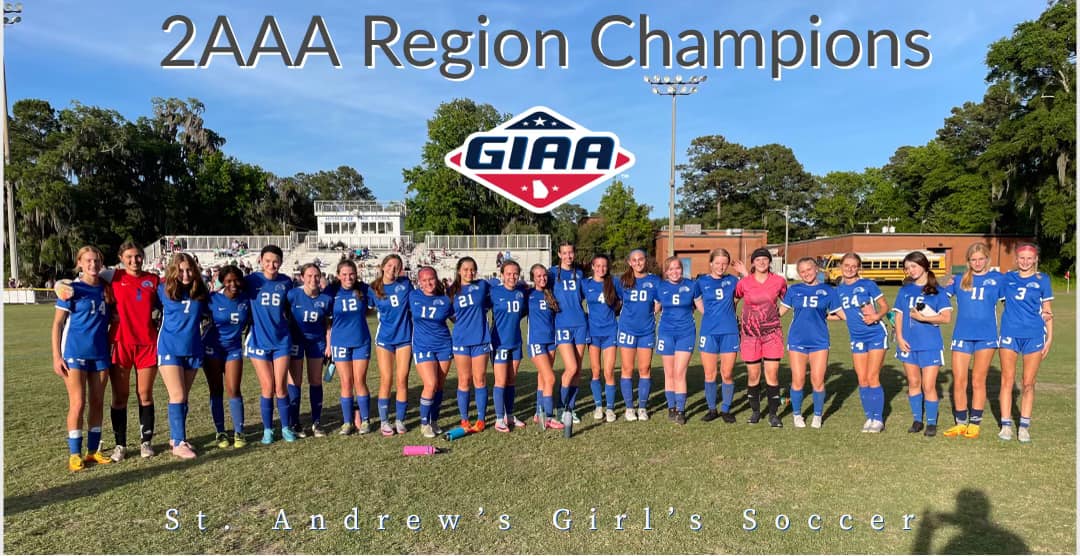 Sophomore Gray Holmes led the St. Andrew's School with two goals and two assists. Junior Morgan Rule, Sophomore Sydney Berkman, and eighth grader Scarlet Homes scored goals in the victory.
St. Andrew's (8-3-1) will face Frederica Academy (10-3-3) in the GIAA Class AAA championship match. The Lady Lions and Lady Knights played each other early in the season, with St. Andrew's winning 2-0 on March 22, 2023. GIAA has yet to announce a start time.
St. Andrew's boy's soccer team fell to Holy Spirit Prep in the GIAA Final Four state playoffs 9-1 on the road. The Lions finish the season with a 6-5-1 overall record.
PHOTO CREDIT; Banks Fana Photography
FOLLOW Prep Sports Report on Twitter @PrepSav, Instgram savannahsportsreport, contact PSR at https://prepsportsreport.com/Contact