Savannah Christian Preparatory School (SCPS) Varsity Competitive Cheer had a phenomenal championship season this year, and more honors keep tumbling in for the state championship squad. Nine Raider competitive cheerleaders earned 3-AAA All-Region honors. Also, Coach Charita Bowers was named the region Coach of the Year.
SCPS Varsity Competitive Cheer team earned the school's first-ever Georgia High School Association 3A Competitive Cheer State Championship title on November 12, 2022, at the Macon Centreplex in the 3A Classification. Last year the Raiders finished as runner's up in GHSA Class A Private.
Congratulations on the Raiders All-Region selections. They were Seniors
Lindsay Mills, Sarah Royal, juniors Ella Jones, Grace Phillips, Jadyn Singleton, Addisyn Smith, Grace Stoever, and sophomores Anna Brinson and Madee Hodges.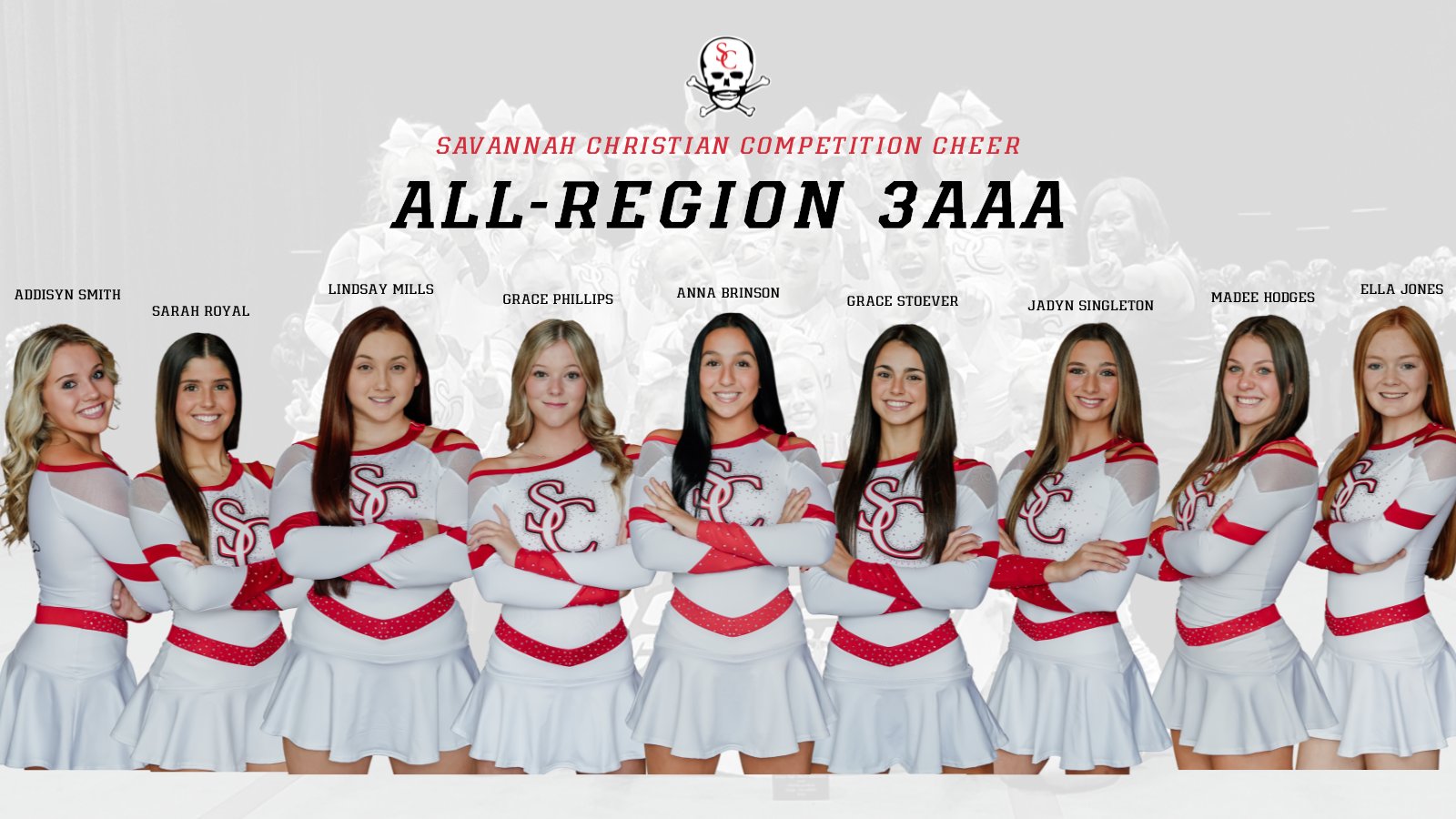 PHOTO CREDIT: Savannah Christrian Preparatory School