Nine area weightlifters from Performance Initiatives and Coastal Empire Weightlifting are set to represent the area at the 2022 USA Weightlifting National Championships Week in Las Vegas, Nevada beginning on June 25 and concluding on July 3 at the Las Vegas Convention Center.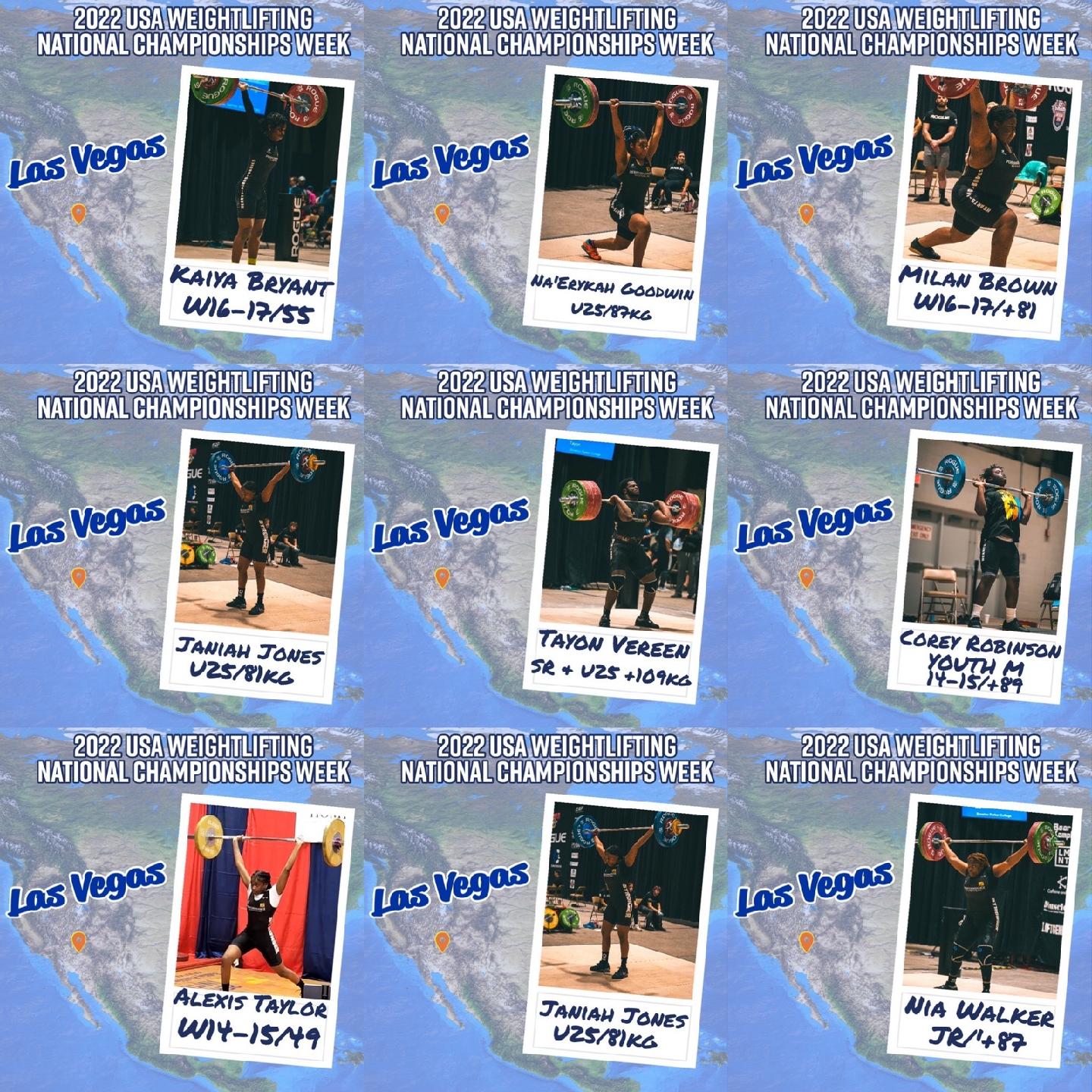 A not-for-profit 501 c3 organization founded in 2005, Performance Initiatives Inc. works hand in hand with Coastal Empire Weightlifting and CrossFit Savannah. Its purpose is to educate and mentor youth and adults mentally, physically and spiritually by using athletics and fitness, with Olympic-style weight lifting as the base.
The primary program of Performance Initiatives is the weightlifting portion. It is a USA Weightlifting Club for competitive olympic weightlifting training for males and females ages seven and up. Kerri Goodrich is the head coach and director of the weightlifting program. She says the team is ready for the big stage at nationals, and expectations are high.
"I'm expecting them all to do well," Goodrich said during a June 20 phone call with PSR. "They're prepared, a lot of the older athletes have experience with this kind of stage, so they are nervous, but they know how to manage it and use that to their advantage."
Coastal Empire Weightlifters going to Nationals are: Alexis Taylor, Corey Robinson, Kaiya Bryant, Milan Brown, Nia Walker, Janiah Jones, Na'Erykah Goodwin and Tayon Vereen. The athletes compete in one of three categories: Youth (ages 17 and under), Junior (18-20) and Senior (21+).
The Nationals Week event is a big one for all of them, as it's a major step on the road to qualifying for Team USA for the Olympic Games. Junior and senior weightlifters are competing for a spot at the Pan American games and spots in the World Championships before the Olympics.
For specific dates, times and schedule of events for the team, visit Performance Initiatives on Facebook and Instagram. You can find out more about the organization by visiting www.pifitness.org.
"This is the week when nerves start kicking in for sure," said Goodrich. "The younger ones are learning from the older group how best to handle it and to use it to our advantage, but they are definitely really nervous, and that's to be expected.
"(The younger athletes) are really talkative this week, joking and just talking nonstop. It's a good thing because it keeps the team loose and keeps everyone from tensing up. It's an exciting time for them and I'm excited for them."
FOLLOW Travis Jaudon on Twitter/Instagram @JaudonSports. Email him at travisLjaudon@gmail.com.
Photo Credit - Performance Initiatives