Sydney Martinez Soccer
Effingham County High School Class of 2017
Tormenta USL W League team & University of South Florida
Martinez, the goalie for the South Georgia Tormenta USL W League team, has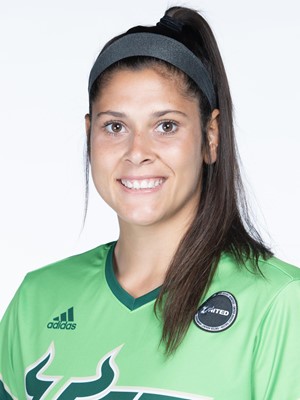 three shutouts this season for 2022. The three shutouts were against; two were back-to-back South Carolina United FC on May 14, Tennessee SC on 5/18, and then on June 2 versus Peachtree City MOBA. Sydney has 22 saves in five games and a 0.60 goals-against average on the season.
This year playing soccer at the University of South Florida, Martinez started 19 games for the Bulls, had eight shutouts, and a 0.74 goals-against average. She was named the American Athletic Conference Goalkeeper of the Week (Oct. 18), AAC All-Conference Second Team, AAC All-Tournament Team, and United Soccer Coaches All-South Region Third Team.
Photo Credit - University of South Florida Athletics Department

Remember, Optim Orthopedics gets you back into the game! Optim Orthopedics has been a part of Tormenta FC since the beginning. Team doctors are Dr. Don Aaron and Dr. Tad Wilson, two highly experienced doctors who serve as the official team physicians on the field.