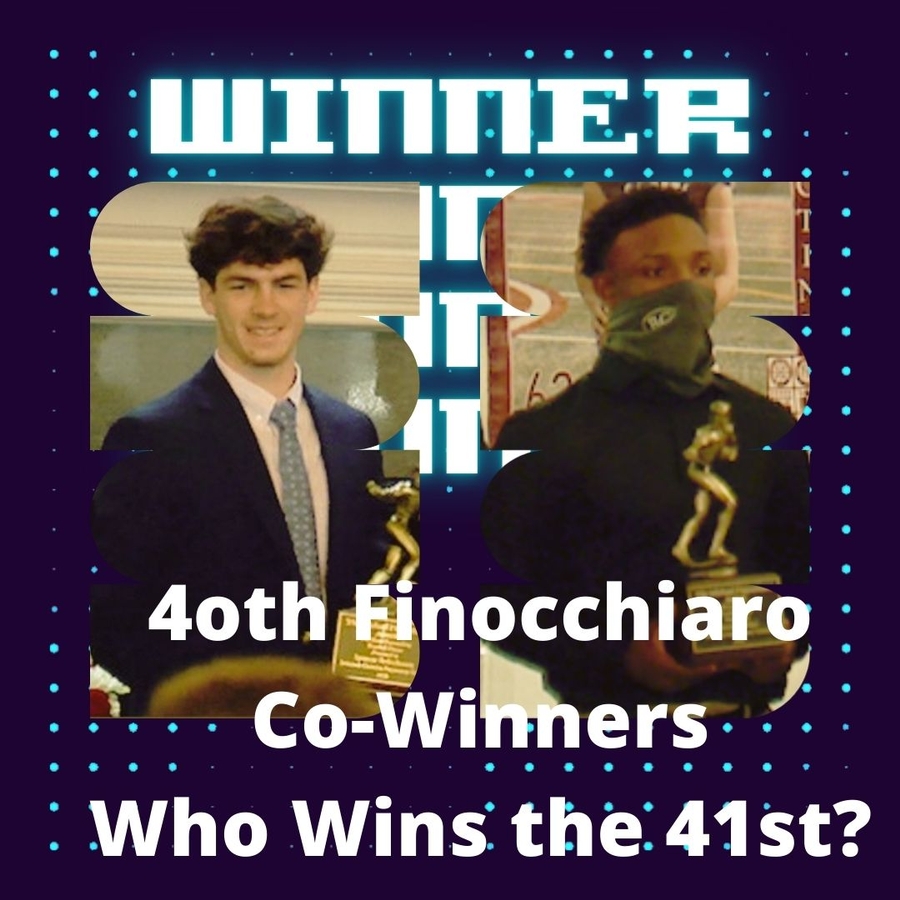 Who is the Best Prep Football Player in Savannah Chatham County - Finocchiaro Award Nominees Released
By Prep Sports Report Staff | November 21, 2021
Share This Story
The Mike Finocchiaro Award nominations have been released for the 2021 award.
The top high school football player in Savannah and Chatham County is presented with the award each year.
Mike Finocchiaro, a longstanding supporter of Savannah high school athletics and the award's namesake, passed away in 2001. The tradition thou still lives on. It is a tradition, and the family wishes to announce the winner on Thanksgiving morning through the newspaper. How is the winner selected?
Head football coaches from Chatham County's public and private high schools, as well as members of the media, vote to choose the Michael Finocchiaro Memorial Outstanding Football Player Award winner.
The following is the list of those nominated for the award for the 2021 regular football season.
Here are the 20 prep football players nominated for the award this year.
Beach
Ameer Phillips, sr., LB
Benedictine
Holden Geriner, sr., QB
Justin Thomas, sr., RB/DB
Bethesda Academy
Michael Henley, so., OL/DL
Triston Randall, so., LB
Calvary Day
Jake Merklinger, so., QB
Islands
Langston Lewis, sr., WR/DB
Sha'Ron McGert, jr., DL
Jenkins
Joshua Pridgen, jr., RB
Tavion Gadson, jr. LB
SOl C. Johnson
Ted Hurst, sr., WR/DB
Memorial Day
Corey Jackson, sr., WR/CB
New Hampstead
Samari Dowdy, jr., RB
Savannah Christian
George Futch, sr., WR
Savannah Country Day
Barry Kleinpeter, sr., QB
Savannah High
Jahmare Generlette, sr., RB/LB
St. Andrew's
Anthony Kusilka, sr., RB/DB
Windsor Forest
Mike Cabellero, sr., RB
Abasi Scott, sr., WR/CB
Trayvon Savage, sr., LB
FINOCCHIARO AWARD WINNERS
1976 - Tommy Cupstid, Windsor Forest
1977 - Randy Lanier, Benedictine
1978 - Chris McCarthy, Benedictine
1979 - J.J. Young, Groves
1980 - Harry South, Benedictine
1981 - Joel Carter, Benedictine
1982 - Jack McCollum, Jenkins
1983 - Stephen Jones, Jenkins
1984 - Peter Brennan, Benedictine
1985 - Tim Smart, Groves
1986 - Corey Ladson, Tompkins
1987 - Keith Jones, Savannah High
1988 - Stanley Smart, Savannah High
1989 - Daryl Wall, Windsor Forest
1990 - Marcel Cooper, Groves
1991 - JJ Mobley, Beach
1992 - Bill Sparks, Country Day
1993 - Mede Lewis, Savannah High
1994 - Vinson Cooper, Groves
1995 - Patrick Smith, Benedictine
1996 - Prince Jonson, Beach
1997 - -Walter Simmons, Benedictine
1998 - Jamaal Argrow, Benedictine
1999 - Craig Thomas, Calvary
2000 - Lamar Owens, Benedictine
2001 - Joey Boaen ,Country Day
2002 - Joey Boaen, Country Day
2003 - Sage Glasper, Groves
2004 - Jonathon Armstrong, Groves
2005 - Demarcus Dobbs, Calvary Day
2006 - Franklin Green, Jenkins
2007 - Franklin Green, Jenkins
2008 - Chris Barnwell, Sav. Christian
2009 - Chris Barnwell, Sav. Christian
2010-15 - No winner
2016 - Wesley Kennedy, Benedictine
2017 - Javonte Middleton, Jenkins
2018 - Jakeen Harris, Benedictine
2019 – Ronald Cooper III, Jenkins
2020 – Co-Winner - Justin Thomas, Benedictine
2020 - Co-Winner – Spencer Robicheaux
2021 - ?
Optim Orthopedics supports Benedictine Military School, Calvary Day School, and Savannah Country Day athletics. Benedictine Military School's team doctor is Dr. David Sedory. The team doctor for Calvary Day School is Dr. David Palmer. Savannah Country Day's team doctor is Dr. Thomas Alexander. Remember, Optim Orthopedics gets you back into the game!