Seven student-athletes from the Savannah Area signed their National Letter of Intent to play at the next level on Wednesday, November 9, 2022. The date was the earliest high school seniors in all sports except football could sign a letter of intent for the first time. It is every student-athletes dream, and it was one senior from Calvary Day School and six from Richmond Hill High School.
Signees:
Calvary Day School
Hannah Cail (Basketball) Georgia College & State University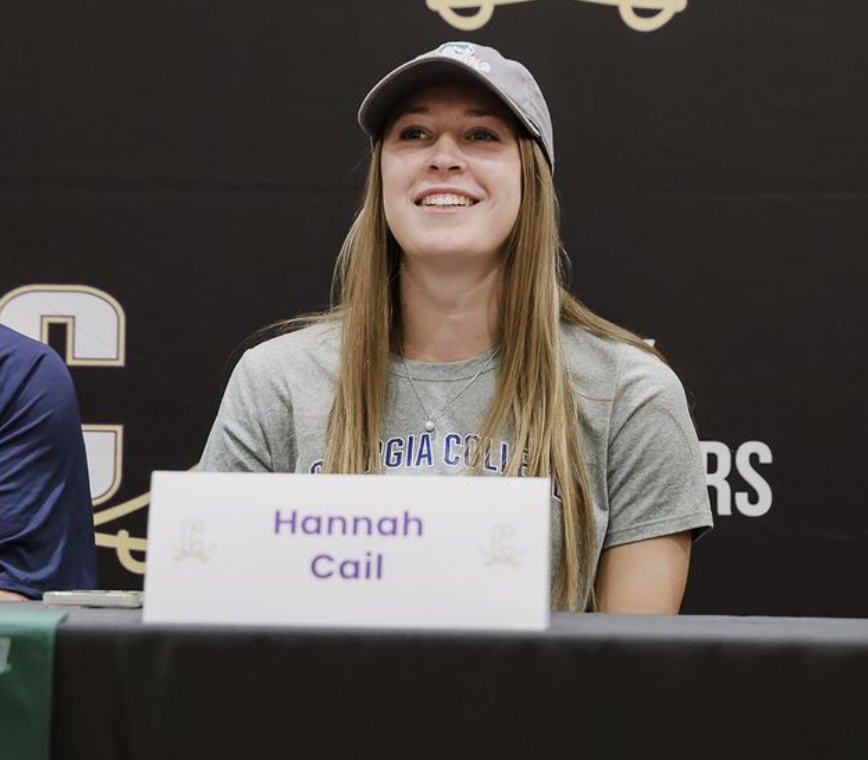 On July 31, 2022, Cail verbally committed to play basketball at Georgia College & State University. Hannah made it official in front of her classmates, teachers, coaches, and friends at Calvary Day School by signing her National Letter of Intent scholarship form to continue her basketball career.
Hannah averaged 20.2, 4.4, 3.7, and 2.1 steals per game last season. She also became the 13th Lady Cavalier to score 1000 points in her career. Cail was named the GHSA Region 3-A Private Co-Player of the Year and the Savannah Moring News Girl's Player of the year. This year was ranked as the fifth-best girl's point guard in Georgia by Kyle Sandy of Sandy Spiel's high school basketball website.
Richmond Hill High School
Hannah Barrett (Golf) University of West Georgia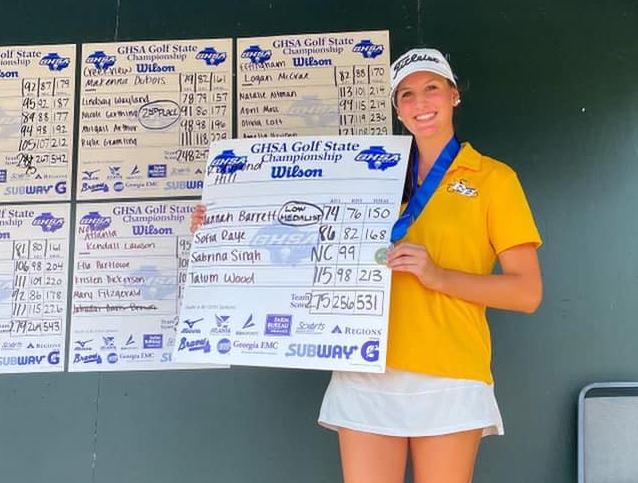 Barrett chose to play golf at the University of West Georgia. In her first high school golf season in Georgia, Hannah won the GHSA Class 6A Georgia High School Association Class 6A individual state girl's golf championship on May 17, 2022, at Jekyll Island.
Rory Schuler (Volleyball) USC-Aiken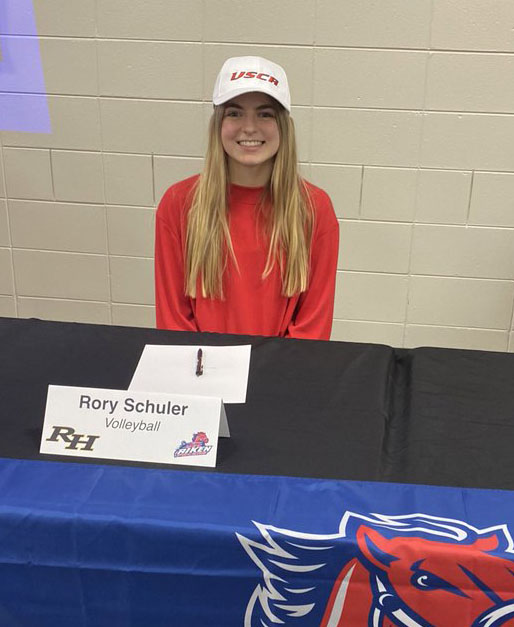 Richmond Hill volleyball made history this season when the Wildcats won the most matches, 35, in the program's history and reached the GHSA Class 6A Sweet 16. During the season, Schuler led the team in digs (228) and receiving (444).
Hunter Legas (Baseball) Andrew College
Hunter Legas was a Savannah Morning News All-Greater Savannah second-team member. Legas pitched and played infield for the Wildcats and had a 6-4 record. He threw 54 1/3 innings, struck out 56 opponents, and had a 2.80 earned run average. Hunter batted .280 in 79 at-bats and only stuck out 12 times. He had an on-base percentage of .380.
Blayne Newman (Baseball) USC-Aiken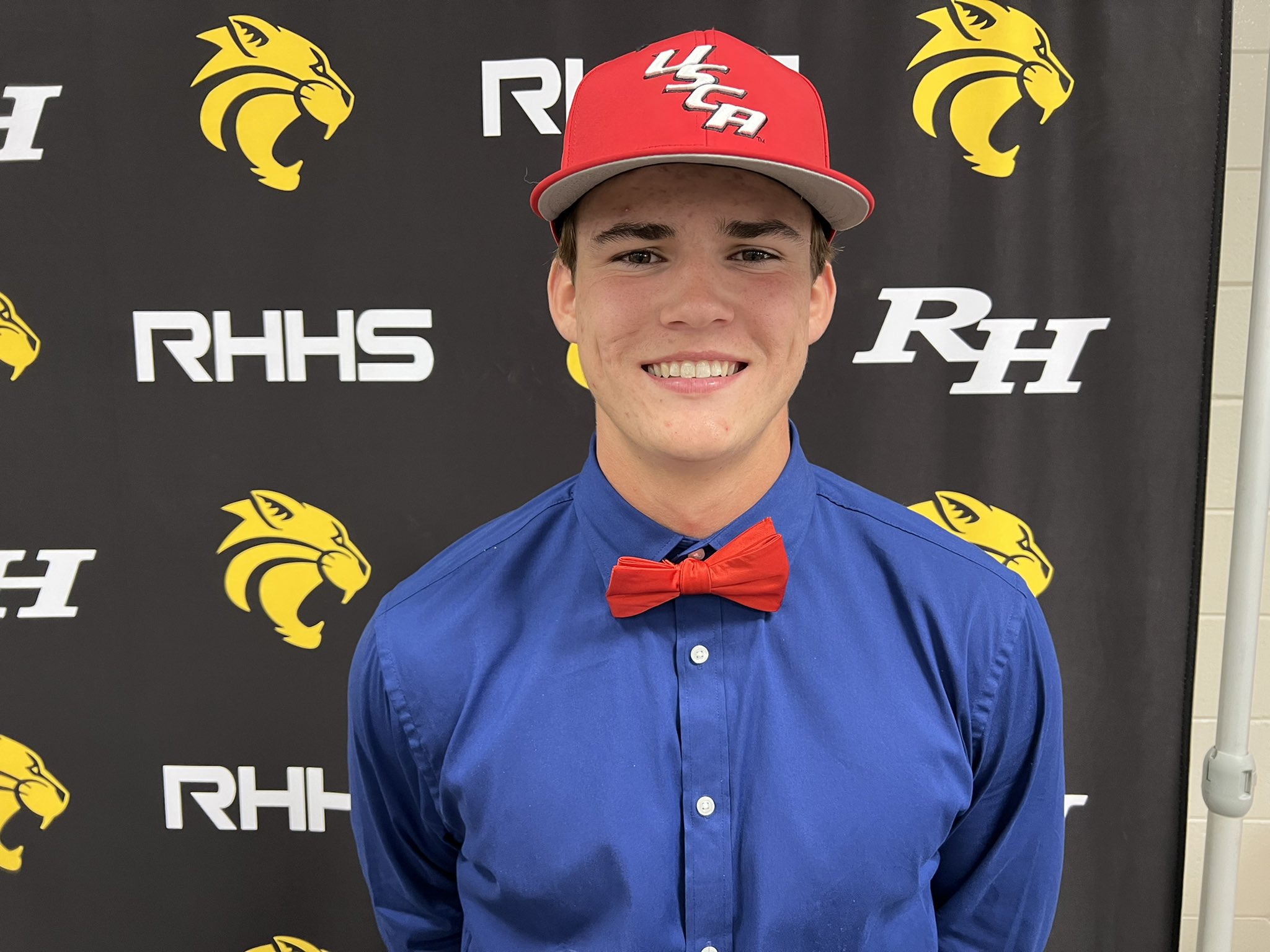 Blayne is a rising senior and pitched for the Wildcats last year. Newman era last year was 1.50. He signed to pitch for USC-Aiken next year. Newman committed to USC-Aiken back on July 7, 20022.
Courtney Allen (Soccer) University of North Florida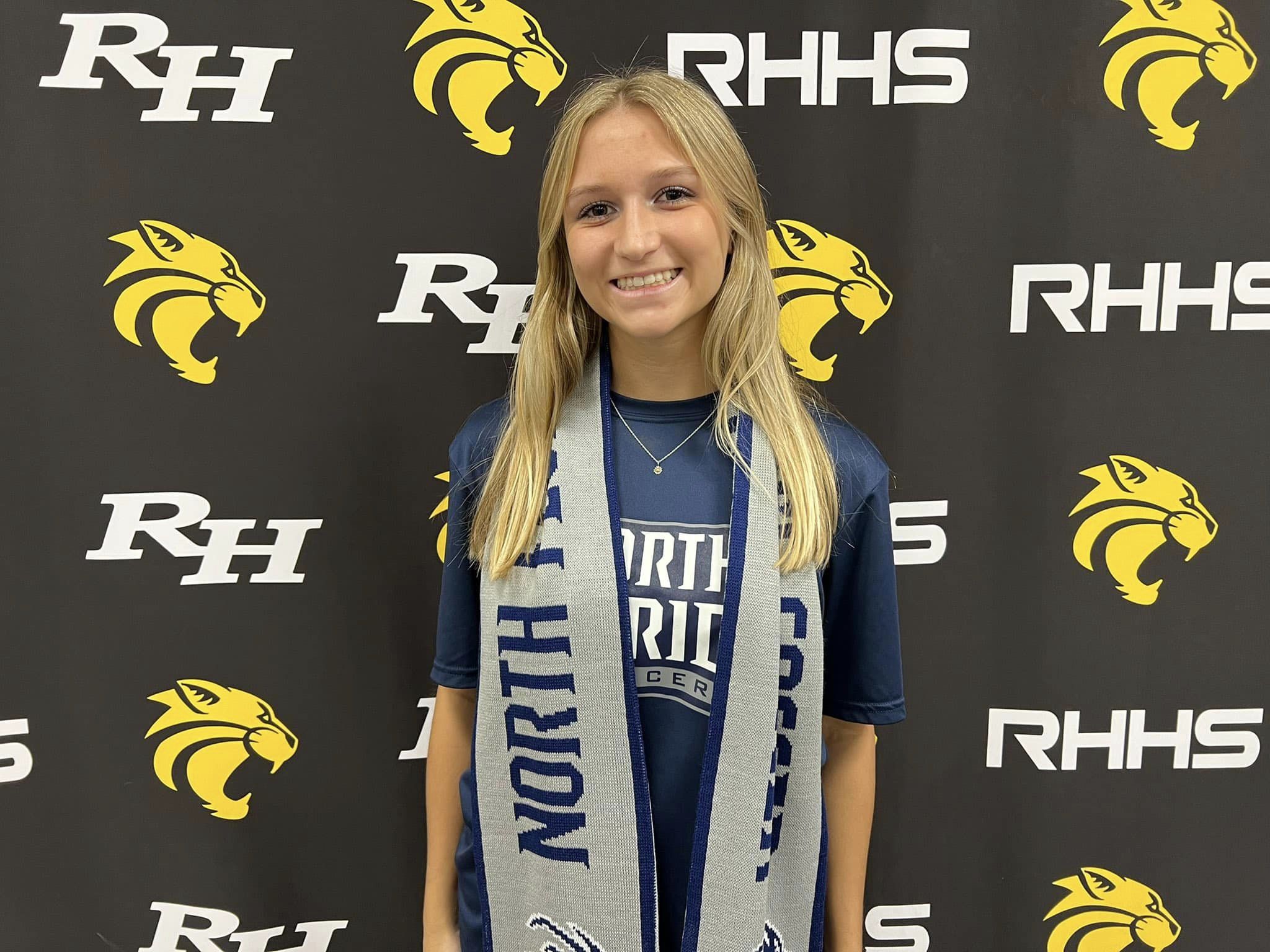 Last year Allen for the Wildcats scored 30 goals per Savannah Morning News and was the team's top scorer. Courtney was All-Region 2-6A and a Savannah Morning News All-Greater Savannah first-team member.
Kayla Jackson (Soccer) University of Jacksonville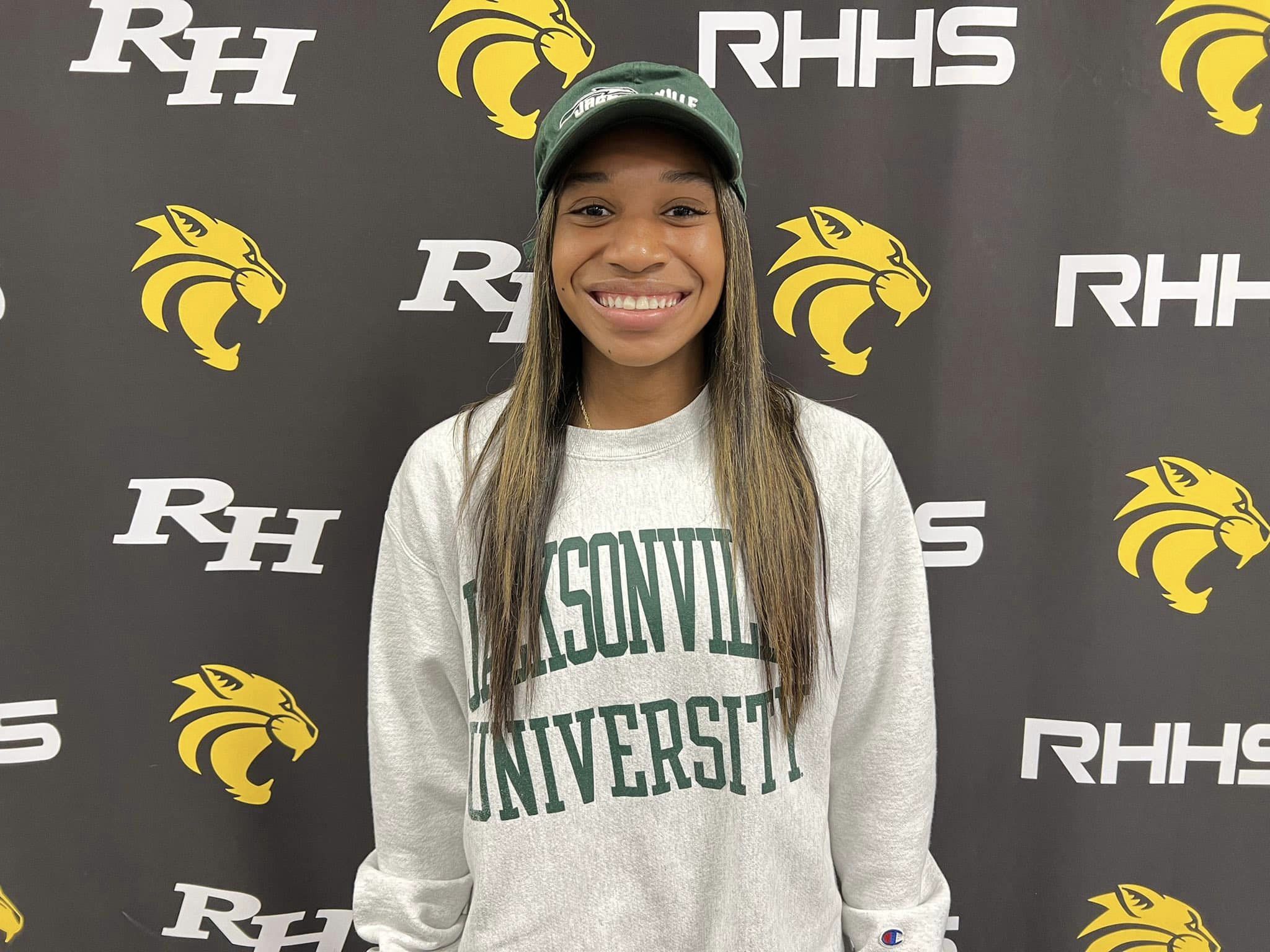 In 2022, Kayla scored seven goals and had one assist for the Wildcats 2021. Also, besides being an outstanding soccer player, Jackson was named the GHSA Flag Football Area 2 Division I Co-Offensive Player of the Year last year.
PHOTO CREDIT: Schools social media accounts
Optim Orthopedics supports Benedictine Military School, Calvary Day School, Richmond Hill High School, Savannah Country Day, South Effingham High School, and St. Vincent's athletics. Benedictine Military School's team doctor is Dr. David Sedory. Dr. David Palmer is the team doctor for Calvary Day School, South Effingham, and Richmond Hill. Savannah Country Day and St. Vincent's team doctor is Dr. Thomas Alexander. Remember, Optim Orthopedics gets you back into the game!