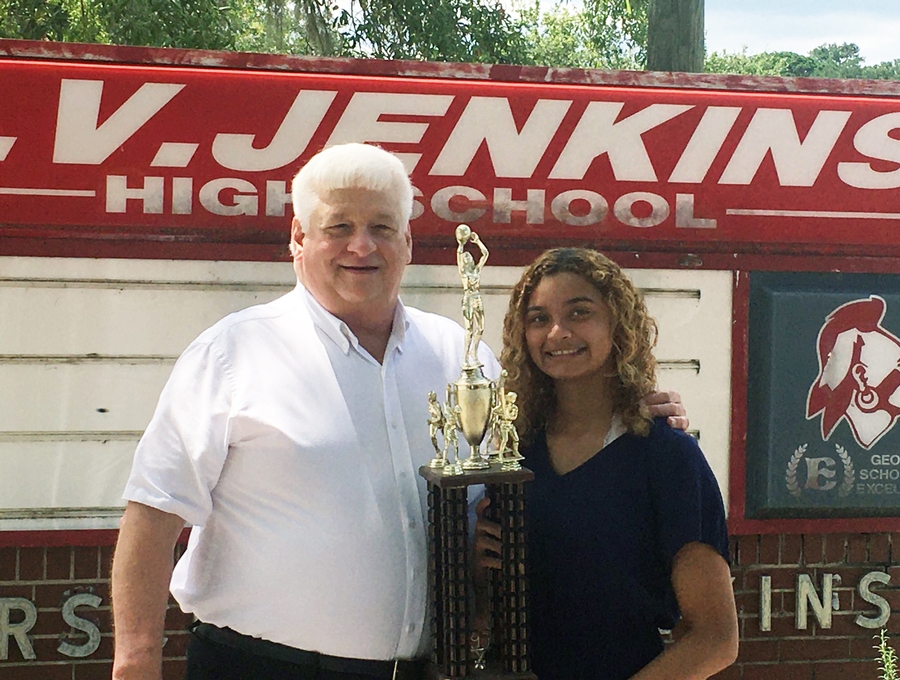 Hollis Stacy Award Creator Gary Moses Passes at age 72
By Travis Jaudon/For the Prep Sports Report | September 9, 2021
Share This Story
One of the most important men in recent Savannah sports history has died. Gary Moses passed away at the age of 72 on September 3, 2021. He leaves his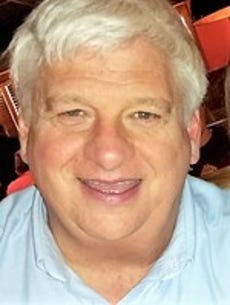 wife of 47 years, Lynn Evans Moses, and was predeceased by his parents, Emmett Stuart Moses and Joyce Nance Moses.
Moses was responsible for starting the Hollis Stacy Award in 1993. The award is presented annually to the area's most versatile high school female athlete and has become one of the area's most prestigious awards.
The Hollis Stacy Award was named after Savannah's Hollis Stacy, a three-time U.S. Women's Open champion and 18-time winner of the LPGA Tour who was inducted into the World Golf Hall of Fame in 2012.
Moses was a graduate of Armstrong State University where he was a tennis star as well as a member of the Pirates' basketball team. Moses was born in Anniston, Alaska but spent his entire adult life in Savannah, working as a CPA and raising his daughters, Leslie and Karen.
"Gary Moses was passionate about sports and he was dedicated to helping Savannah's student-athletes his entire life," said longtime friend of Moses, Karl DeMasi. "Just a guy who was willing to do whatever it took to help people. One of the nicest people I've ever known."
Visit www.familiesfirstcare.com/gary-william-moses to find his full obituary.
According to his obituary, Moses baked apple pies for first responders, collected food for hurricane relief — Good Morning America's TV crew enjoyed Gary's chili during Hurricane Hugo recovery — donated hundreds of teddy bears for the 'Mysterious Santa' program, led camping trips, served the homeless and cheered family, friends and strangers.
David DeWitt knew Moses well. Moses worked with Dewitt's father as a CPA for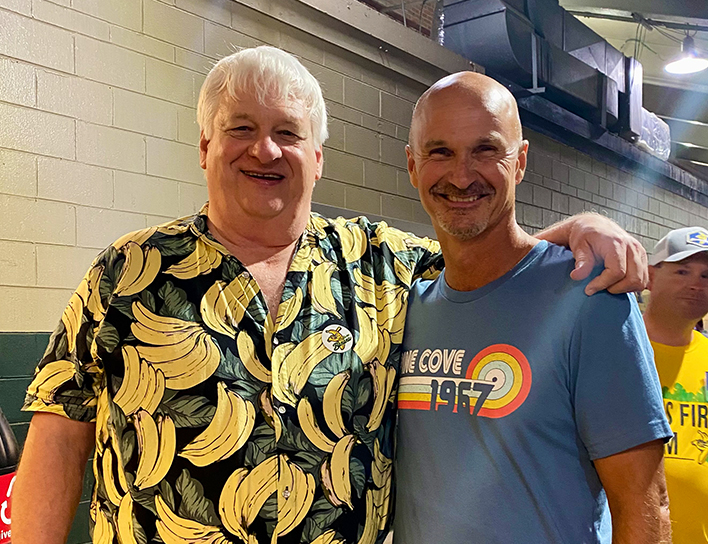 much of DeWitt's childhood. With the support and help of Moses, DeWitt began handing out the DeWitt Award in 2019 to celebrate the area's top 8th grade athletes by honoring students who excel in academics, community service and athletics.
"Gary was as influential as any of those great Savannahians who helped to make a difference through sports in this city like the people responsible for the Ashley Dearing (Award) or the (Mike) Finocchiaro Award (best football player in Savannah) and others," DeWitt said. "He was the kind of guy who would do anything for anybody. You could slap him in the cheek and he would turn to guide your hand to his other cheek. Gary was a good athlete, but he was a great person."
In lieu of flowers, the family asks that you honor Gary by giving to your favorite homeless shelter.
Follow Travis Jaudon on Twitter/Instagram @JaudonSports. Contact him at travisLjaudon@gmail.com.