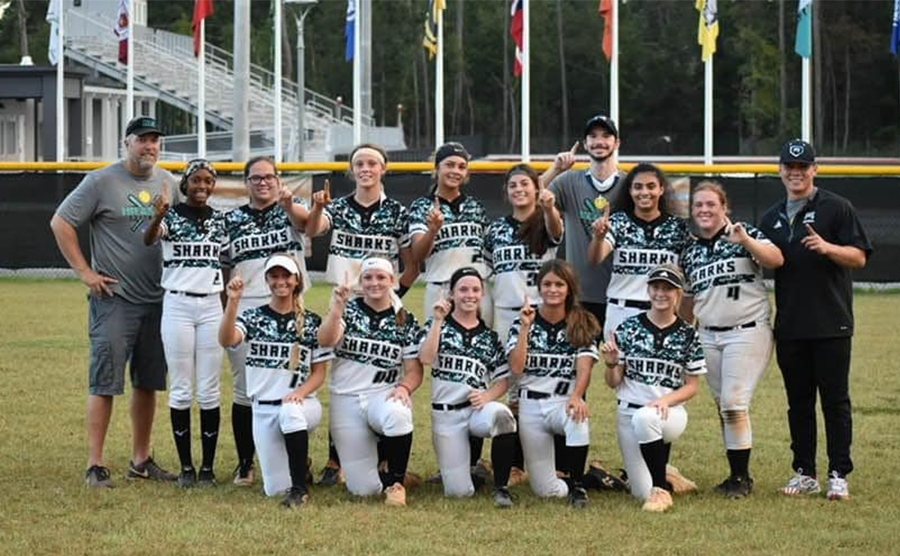 Islands Softball Ready for Playoffs After Winning First Ever Region Title
By Travis Jaudon/For the Prep Sports Report | October 14, 2020
Share This Story
For the first time in program history, Islands softball will enter the GHSA State Fast Pitch Softball Playoffs as a region champion and as a No. 1 seed in the 32-team bracket. The Sharks (10-0, 4-0 in Region 3-4A) have risen to No. 4 in the Score Atlanta Class 4A state rankings and will host Columbus on Monday, Oct. 19 in a first round matchup slated for a 3 p.m. start.
Islands begins its state playoff run playing its best softball of the season after an impressive ending to region play last week.
Pitcher Aaliyah Williams tossed a four-inning shutout in the circle, throwing a one-hitter in a 12-0 Islands victory over Class 4A No. 10 New Hampstead on Oct. 9.
Then, in the season finale on Oct. 12 versus Jenkins, Devin Long threw a no-hitter (four innings) to lead the Sharks to a 14-0 blowout win over region rival Jenkins. Williams and Long each struck out five in their outings. Long and Aaliyah Newman each went 3-for-3 at the plate against Jenkins, and Newman drove in four runs out of the cleanup spot.
On the season, Islands has allowed one run or less in all of its 10 contests.