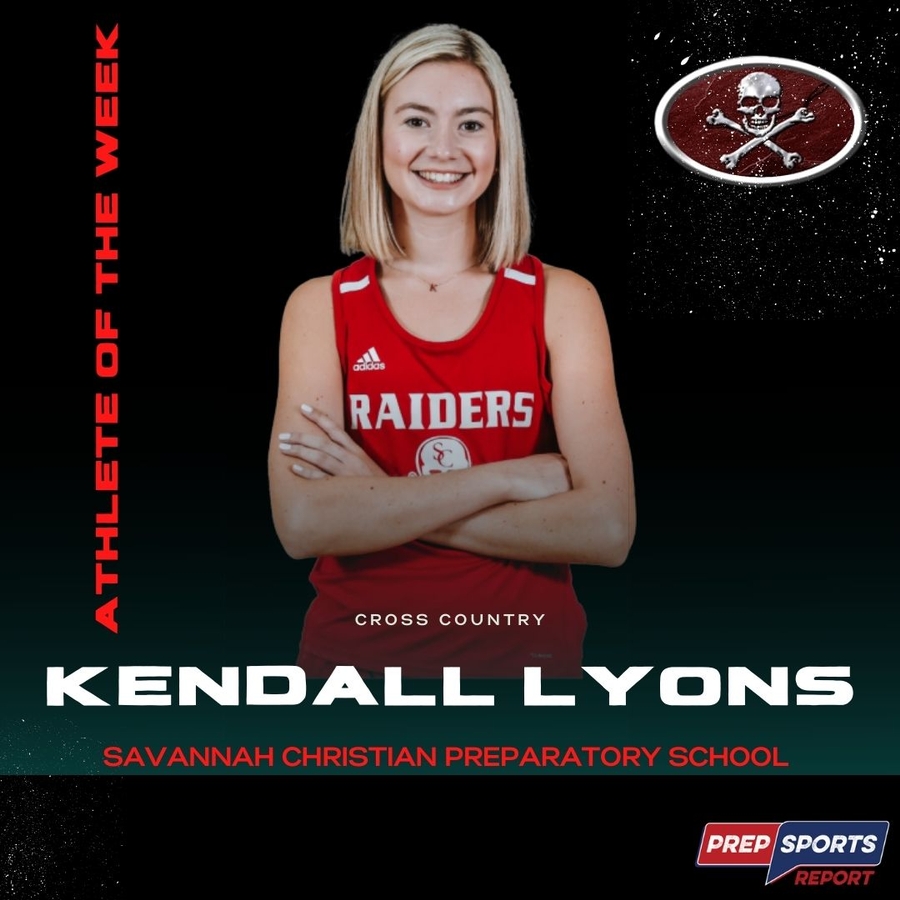 Kendall Lyons Runs Away with the Savannah Christian Prep Athlete of the Week
By Special to the Prep Sport Report | October 8, 2021
Share This Story
Kendall Lynes is this week's Savannah Christian Preparatory School Athlete of the Week! Kendall won the SE Bulloch Invite last week and has also been in the top ten for every race this season.
Kendall has been running cross country for four years and says her favorite memory is when they have pie day at the end of the cross country season where we put gummy worms in containers of whipped cream. Kendall says, "This game usually results in whipped cream and gummy worm food fight and a swim in the pool afterward.
Kendall says her goal for this season is to place in the top 5 at the state and break her school record of 19:28. Kendall said her favorite thing about being a Raider is representing her school and God while performing at a level where she tries her hardest to succeed.
When asked what it means to be named Athlete of the Wee, Kendall said, "Being named the SCPS athlete of the week is a huge accomplishment for me as a student-athlete, and I feel honored to have achieved this award."