Jackie Hamilton, the varsity girls basketball coach at Calvary Day School, had a big night. The Lady Cavaliers beat Aquinas 43-28, and Hamilton has coached in 399 previous victories. Tuesday was special because it was a win. Not any win but number 400 in his career.
Hamilton has now coached the Calvary boy's and girls' basketball teams for 32 years, and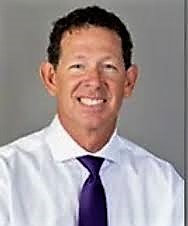 he has now won 400 games in that time. He has won all 400 games at the high school varsity level.
Hamilton came home after graduating from the University of Georgia with a degree in Health and Physical Education in 1989 and hasn't left since he returned. Jackie has been a tremendous coach at Calvary for a long time. He has led many teams to many successful seasons, including multiple Region Championships in softball, golf, and basketball, and State Championships in softball (1994) and girls' basketball (2008). Congratulations, Coach Hamilton!
Photo - Calvary Day School
Optim Orthopedics supports Calvary Day School athletics. The Cavaliers team doctor is Dr. David Palmer. Remeber, Optim Orthopedics gets you back into the game!