It was a great weekend for local Savannah area track and field athletes at the Georgia High School State Association championships. They captured eight state titles which included 14 athletes from various schools at the GHSA State Track and Field Championships. Two defended their titles and eight won their first ever gold medal (first place finishers recieve gold medals).
Two athletes repeated as state champions on the first day of competition on Thursday, May 12, 2022. In Class 6A Cameron Edwards of South Effingham repeated as the boy's GHSA triple jump champion with a leap of 47-01.50.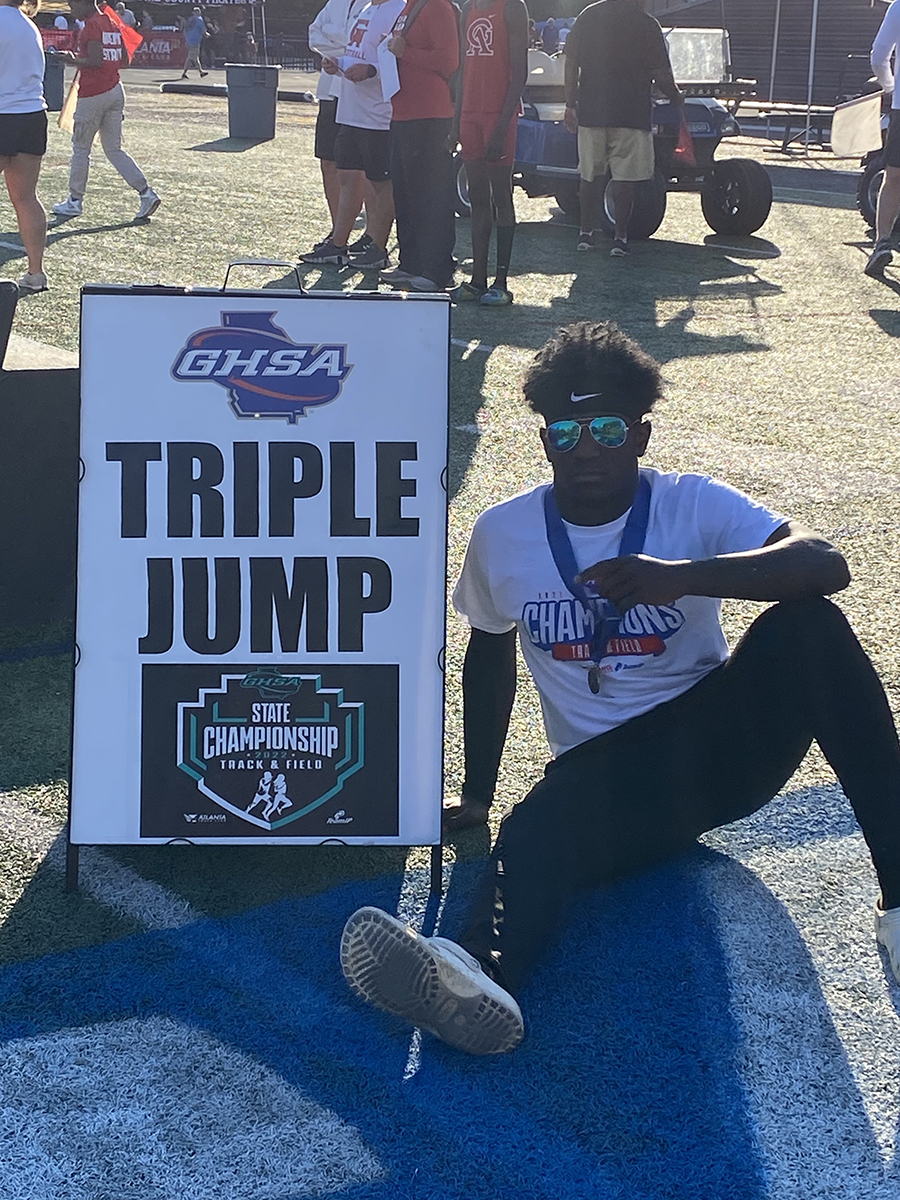 Cameron Edwards - South Effingham High School
Then in the Class A Private high jump, Savannah Christian's Maggie Byrd defended her title and retook home top honors in the girl's high jump with a leap of 5 feet 4 inches.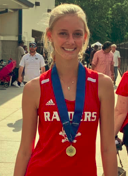 Maggie Bryd - Savannah Christian Preparatory School
Also, on Thursday, Windsor Forest High School and Georgetown
basketball commit D'Ante Bass won the GHSA Class 3A high jump at 6'6".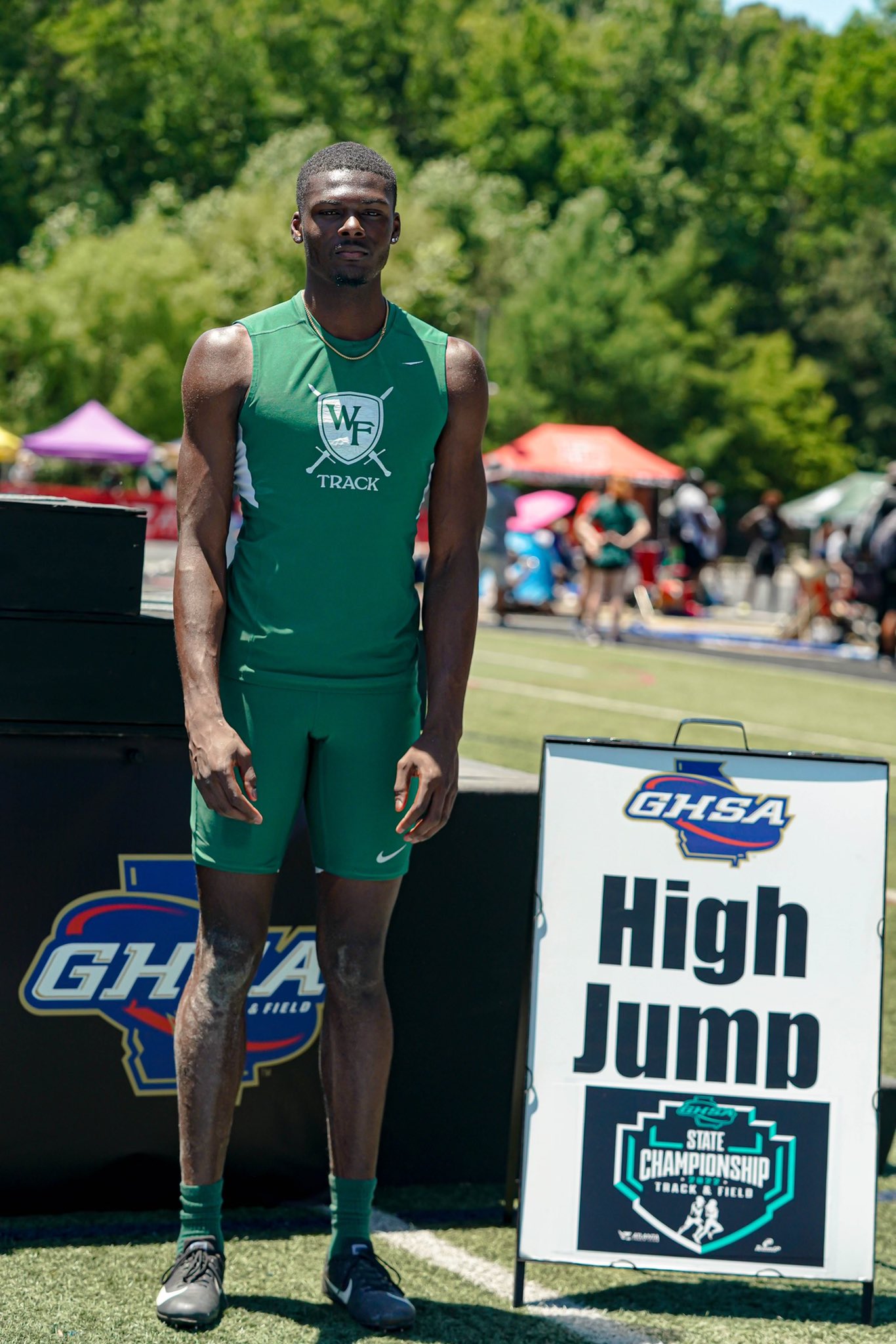 D'Ante Bass - Windsor Forest High School
On Saturday, Savannah area track athletes won four more gold medals. First In Class 3A, Savannah Arts Academy Lady Panther teammates took home gold. Lyric Olson won the 800m in a time of 2:11.7. Then in the 3200m, Margaret Wade won with the best time of 10:05.76.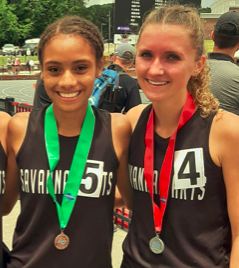 Photo (L-R): Lyric Olson & Margaret Wade - Savannah Arts Academy
In the boys, GHSA Class 2A boy's 4x400 race, the Woodville Tompkins Relay team of Jalil Coast, Jordan Haskell, Nate Anderson, and Alex Loyd captured the gold medal with a relay time of 3:25.73.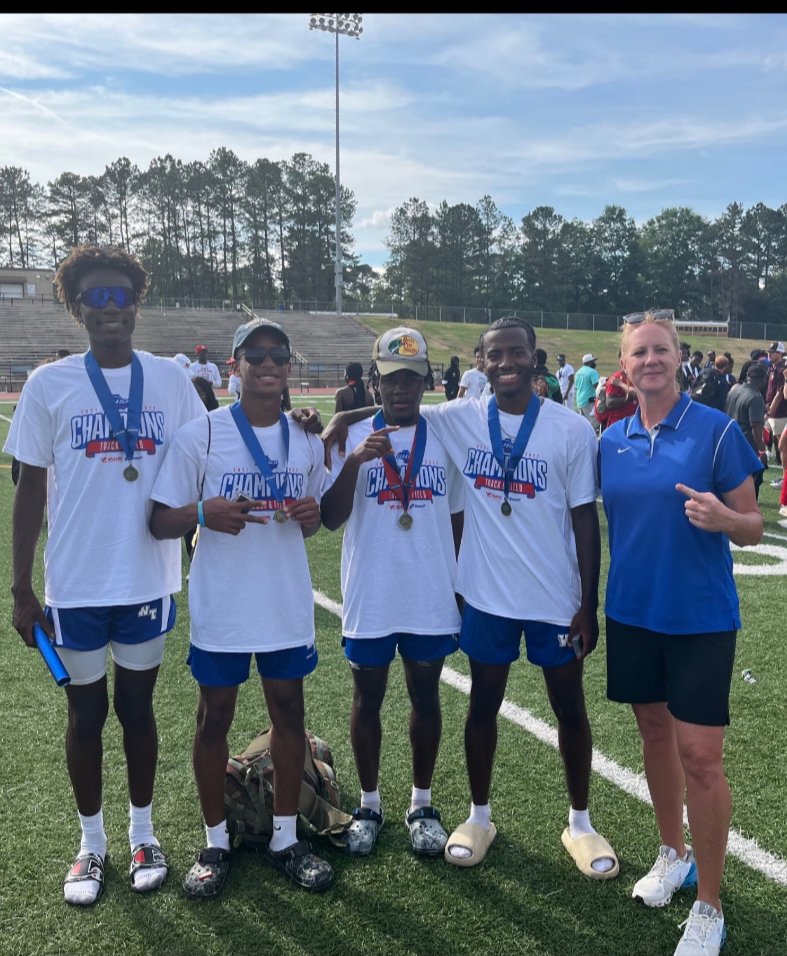 Photo (L-R): Jalil Coast, Jordan Haskell, Nate Anderson, Alex Loyd, Head Coach Kacey Matthews - Woodville Tompkins High School
Capturing a first-place finish in the GHSA Class1A Private classification 400m boy's race was Savannah Christian Preparatory School's Jamari McIvory with a time of 48.49.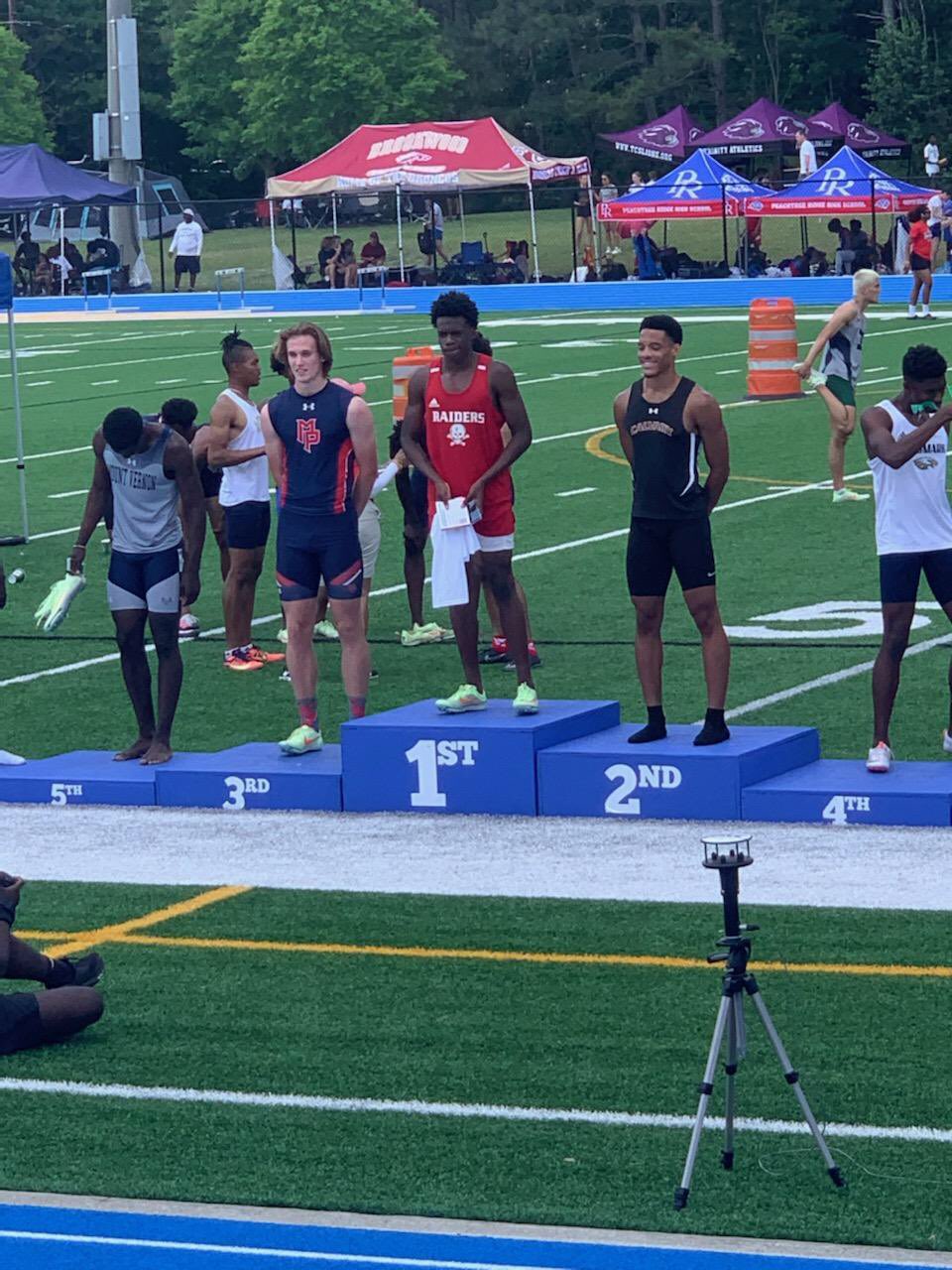 Jamari McIvory - Savannah Christian Preparatory School
Also, crossing the finish line first to receive gold medals was the Calvary Day School's 4X200 team. The team consisted of Jamari Brooks, Donovan Johnson, DeAndre Singleton, and Barry Young with a time of 1:27.94.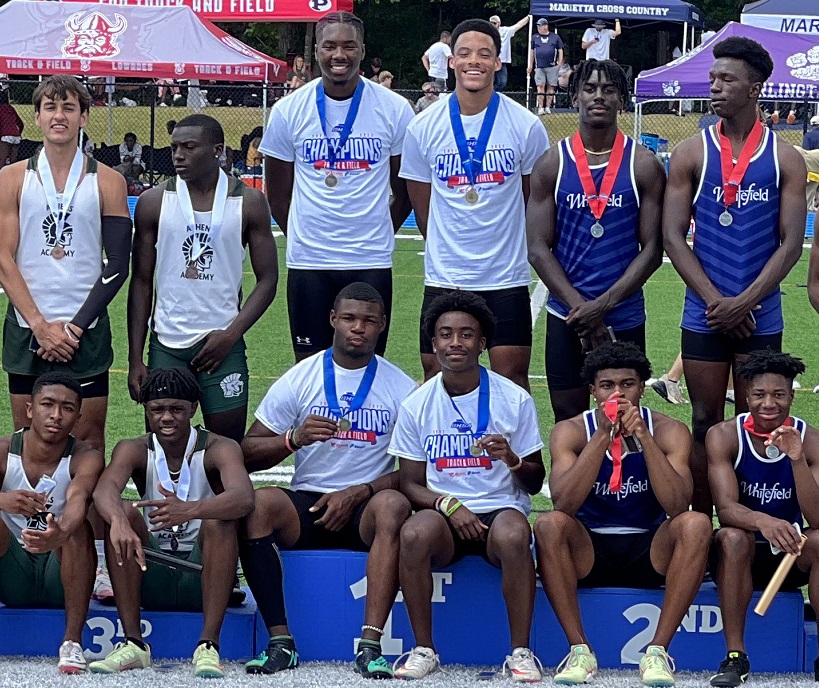 Calvary Day School - 4x200 team in middle of podium
Photos - schools various social media sites