Richmond Hill, GA: Richmond Hill high school's Branton Champion and Jackson Behringer placed second in the first Georgia High School Association bass fishing tournament held Saturday, January 21, 2023, on Lake Seminole. The pair have qualified for the state championship.
Champion and Behringer's catch weighed 20 pounds 4 ounces at the first GHSA qualifier. The season-opening event drew 251 boats. The top 30 boats qualify for the GHSA Bass fishing championships on May 20, 2023, at Clarks Hill Lake in Thomson, Georgia.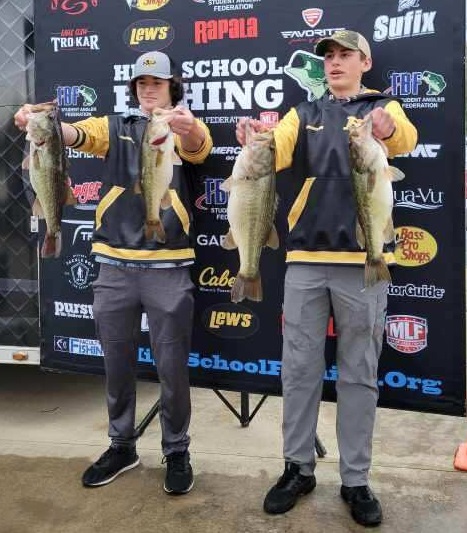 There will be three more GHSA state bass fishing qualifiers. They are on February 18 at Lake Oconee, March 18 at West Point, and April 15 in Hartwell at Tugaloo State Park.
PHOTO CREDIT: RHHS Bass fishing twitter page
Optim Orthopedics supports Benedictine Military School, Calvary Day School, Richmond Hill High School, Savannah Country Day, South Effingham High School, and St. Vincent's athletics. Benedictine Military School's team doctor is Dr. David Sedory. Dr. David Palmer is the team doctor for Calvary Day School, South Effingham, and Richmond Hill. Savannah Country Day and St. Vincent's team doctor is Dr. Thomas Alexander. Remember, Optim Orthopedics gets you back into the game.
FOLLOW Prep Sports Report on Twitter @PrepSav, Instgram savannahsportsreport, contact PSR at https://prepsportsreport.com/Contact