Two local high school sailors will set sail to Charleston, SC, next month because they received the 17th annual Robert H Demere Scholarship at the Savannah Yacht Club last month, May 2023. The recipients were Julia Ball, a St. Vincent's Academy freshman and from Richmond Hill, sophomore Tony Moore. The scholarship started in 2005.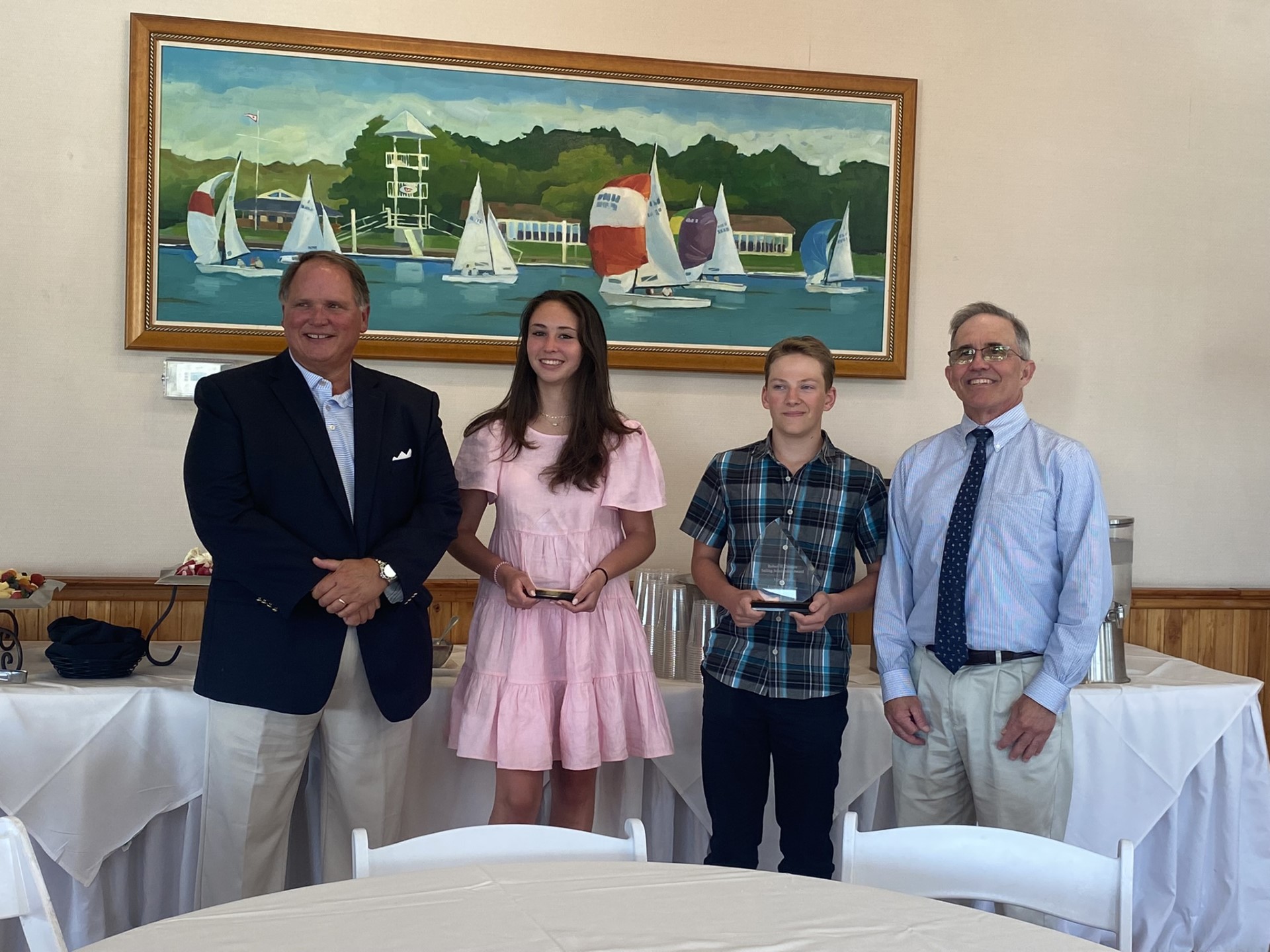 Toby Moreau, an SYC sailing selections committee member, says that the two sailors from the Savannah area will use this scholarship to go to the Ocean Sailing Academy in Charleston in June. There, they will take sailing and power boating classes. At the end of the week, all sailors will have a keelboat certification and a power boaters license in all 50 states and foreign waters. All expenses, room and board, food, and camp fees are paid for the entire week.
This scholarship has awarded over 68 sailors over the 17 years from the ages of 16 -23, Moreau stated. The award is named after Robert Demere, a philanthropist from Savannah whose family business was Colonial Oil but who loved sailing and was known as a top ocean sailing racer. Each year, prep sailors from the Savannah area apply and are put forward as prospects for the scholarship. The seven-member committee chooses the scholarship winners and are SYC members.
Photos - Savannah Yacht Club and St. Vincent Academy
FOLLOW Prep Sports Report on Twitter @PrepSav, Instgram savannahsportsreport, contact PSR at https://prepsportsreport.com/Contact
Optim Orthopedics supports Benedictine Military School, South Effingham High School, Richmond Hill High School, St. Vincent's, and Savannah Country Day School athletics. Benedictine Military School's team doctor is Dr. David Sedory. The team doctor for Richmond Hill and South Effingham is Dr. David Palmer, and Dr. Thomas Alexander is the team doctor for Savannah Country Day and St. Vincent's. Remember, Optim Orthopedics gets you back into the game!