Savannah Country Day Schools girl's tennis team advanced to the Georiga High School Association Class 3A finals with a 3-1 victory at Bremen High School on Thursday, May 4, 2023.
The Hornets earned one point from Alysa Young at No. 2 singles and two points from the doubles teams of the two doubles team which are #1 Skye Horn and Helen Culver, and the #2 team of Lilla Brennan and Mary Duval to clinch the match. Claudia Birthisel, the number one singles, has been in the top spot for four years and was down a set but was making a comeback when the Hornets clinched the win and did not finish her match.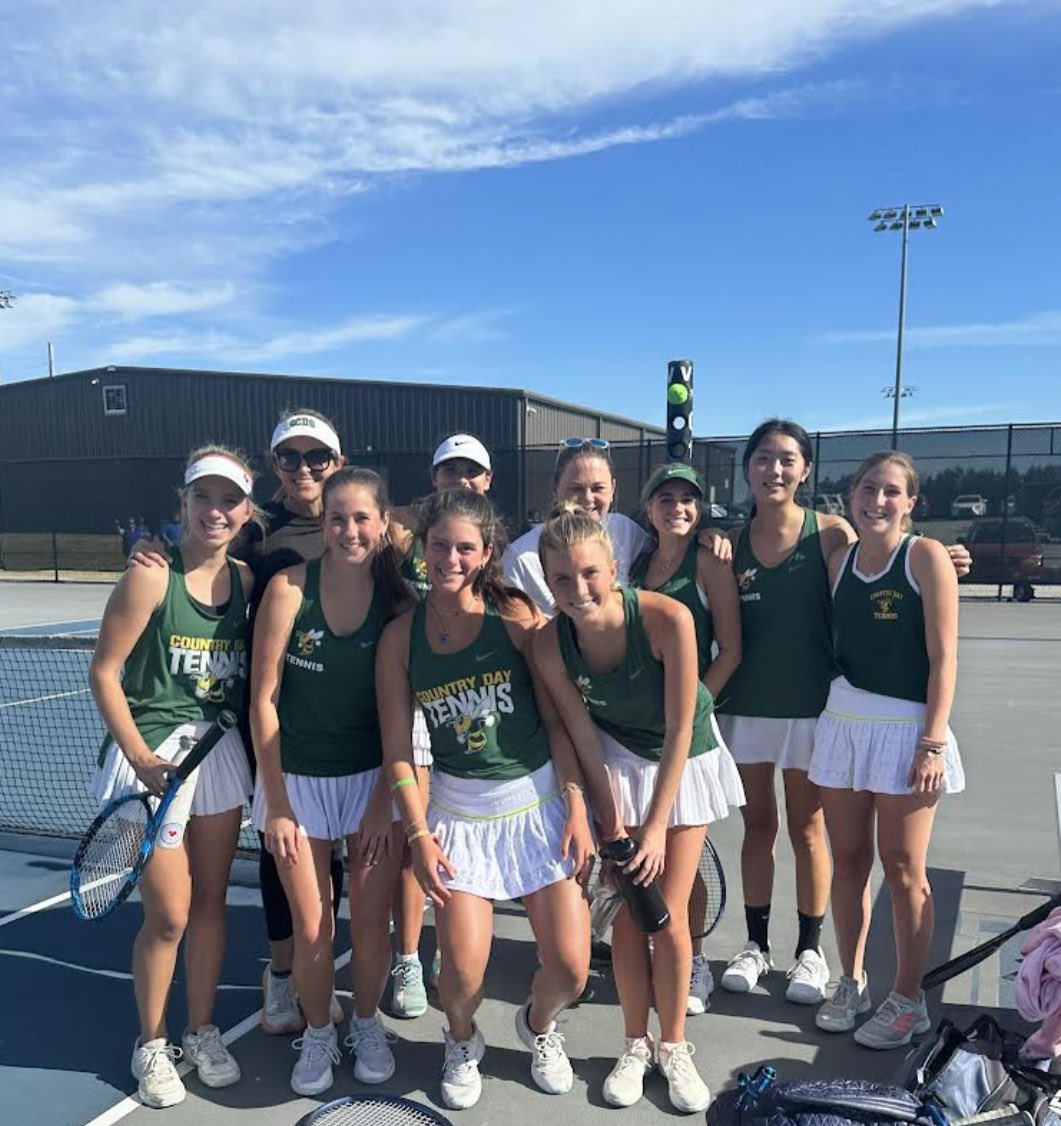 Head Coach Carrie Vetrovsky, in her third year coaching the SCD girls tennis team, said, "The girls had to overcome the Breman fans. They were loudly cheering for their team. We are looking forward to the championship match on May 13 against a strong Wesleyan team. We can win if we are all playing smart and play offensively."
PHOTO CREDIT: Savannah Country Day School Athletics twitter page
FOLLOW Prep Sports Report on Twitter @PrepSav, Instgram savannahsportsreport, contact PSR at https://prepsportsreport.com/Contact
Optim Orthopedics supports Benedictine Military School, Calvary Day School, Richmond Hill High School, Savannah Country Day, South Effingham High School, and St. Vincent's athletics. Benedictine Military School's team doctor is Dr. David Sedory. Dr. David Palmer is the team doctor for Calvary Day School, South Effingham, and Richmond Hill. Savannah Country Day and St. Vincent's team doctor is Dr. Thomas Alexander. Remember, Optim Orthopedics gets you back into the game.