On October 11, 2022, at the Paulson Softball Complex, the Tybee Island Maritime Academy (TIMA) girl's Middle School softball team was crowned champion of the Savannah Chatham County Public School System middle school softball league. The Tide won in a 10-7 come-from-behind victory over Coastal Middle School (CMS).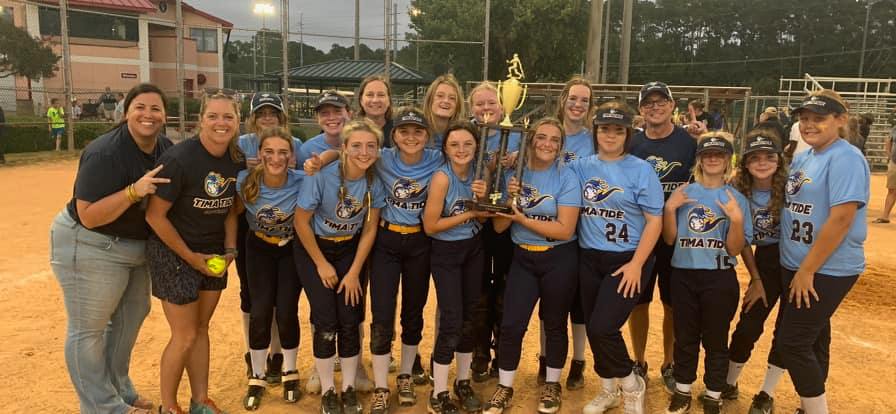 2022 SCCPSS Middle School Softball Champions
Tybee Island Maritime Academy
By winning the championship, TIMA finished the season undefeated in its inaugural season, 10-0. During the regular season, the Tide was the regular season champion earning the #1 seed and a bye. In the semi-finals, TIMA defeated Garrison to earn a spot in the finals.
CMS jumped out early in the first inning, leading 3-1. The Tide tied the game on a big hit in the 3rd inning by Kaylee Mosley and took the lead for good, 7-6. The TIMA would add three more runs and lead 10-6 after three innings. The Seahawks would score one more run in the top of the 4th to cut the deficit to 10-7, and the game would end there due to the league's time limit rule.
"This season was very rewarding. As a school, we went into the season by offering athletics to our students for the first time,'" said head coach Noel Ingram, the athletic director, and head softball coach. "We went into the season without expectations and were amazed by the girl's sportsmanship, athletic ability, and sense of community. The outcome was amazing."
TIMA Softball Roster 2022
| | | |
| --- | --- | --- |
| Last Name | First Name | Grade |
| Mosely | Kaylee | 6 |
| Lucas | Alayna | 6 |
| Cannady | Greta | 7 |
| Suarez | Sophie | 7 |
| Windsor | Annie | 7 |
| Aguzzi | Arden | 7 |
| Prewitt | Lilly | 7 |
| Wade | Etta | 8 |
| Cannady | Bella | 8 |
| Wiley | Liz | 8 |
| Pickell | Julia | 8 |
| Shoemake | Hannah | 8 |
| Prewitt | Reece | 8 |
| Kent | Abby | 8 |
Highlights for the game. TIMA was led by pitcher Bella Cannady who had a solid outing on the mound, striking out six batters while also going one for two at the plate. Lily Prewitt hit a double and drove in three runs. Etta Wade went one-and-one at the plate with two walks and a run scored.
CMS would finish 8-2 on the season, with their only losses coming to the TIMA. According to Head Coach Kelly Cameron, Reese Glanz pitched a solid game with five recorded strikeouts while demonstrating a tremendous defensive effort. Kailey Willis at catcher and Cheyenne Jarvis at shortstop helped provide the defensive effort needed to keep the game competitive. Angelique Fleming had patient at-bats and was an aggressive baserunner, allowing her to score twice.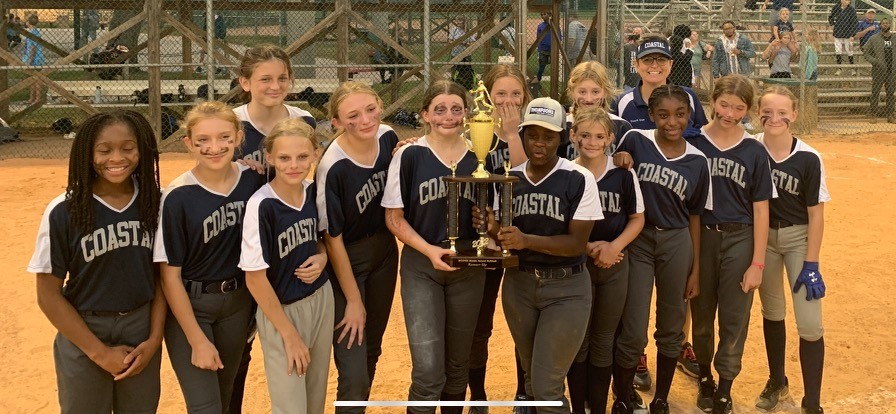 2022 SCCPSS Middle School Sotball Runner-up
Coastal Middle School
FOLLOW Prep Sports Report on Facebook Prep Sports Report Twitter @Prepsav & Instagram Savannahsportsreport Email him at travisLjaudon@gmail.com.
Photo Credit - SCCPSS BOE Athletic Department