On Saturday, January 22, 2022, the South Effingham High School bass fishing team took a total of eight anglers broken down into teams of two, six hours away to compete in one of this year's state-qualifying rounds at Lake Seminole, Georiga. Lake Seminole is one of the largest lakes in Georgia, located in the southwest part of the state on the Georgia, Florida border.
Being the first of Georgia High School Association's four-state bass fishing qualifiers, this competition did not entail the most optimal conditions. A total of two hundred boats entered Lake Seminole before the sun had risen, however even with the suns rising, temperatures were dropping. Anglers fishing from all two hundred boats endured temperatures just over freezing and bitterly cold wind. These conditions produced a challenging environment for catching fish as a mere 53 boats even caught a fish. Leaving one hundred and forty-seven boats empty. Even further, thirty-six of those fifty-three boats only caught one fish in the eight hours that the competition lasted.
Of the mustangs bass fishing team, Coach Johnson was proud to see two of his students, returning Mustang Jon Goss and his teammate Trent Bryant, were among the fifty-three boats to make a catch.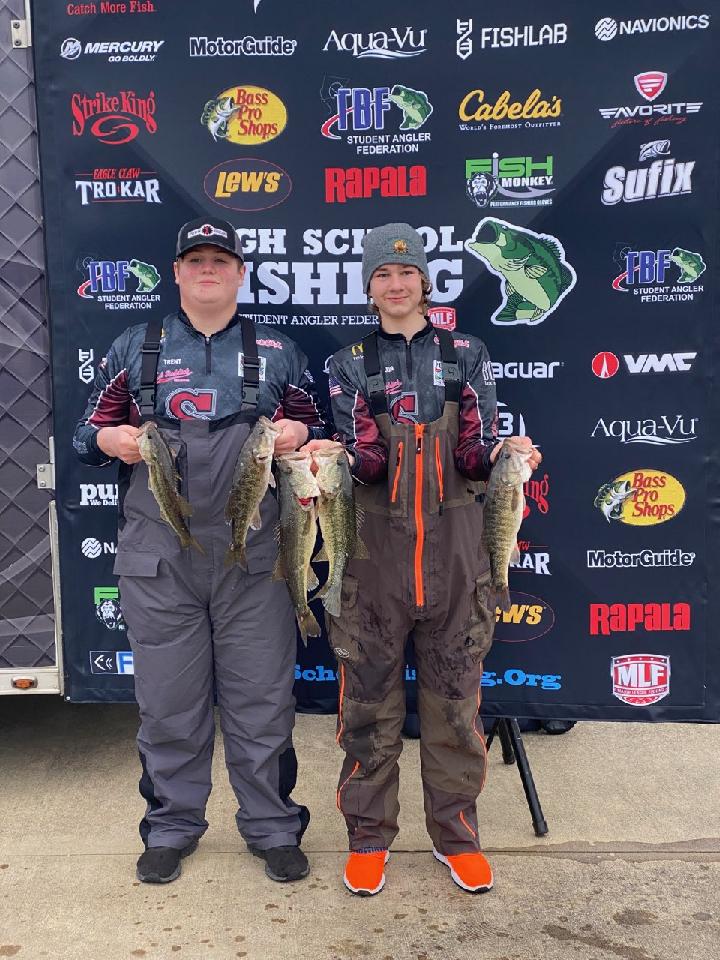 Of the nine fish that Goss and Bryant caught, they kept the top five, which weighed in to put the pair of Mustangs in sixth place out of the two hundred boats competing, qualifying them for the state championship meet to be held in the Clark Hills Lake on May 14 of this year.
We all stand behind Coach Johnson's words, "We are proud of this team for having the mental fortitude to stick it out through the nasty weather and do what they did best." As well we wish luck to the rest of the team consisting of anglers: Aiden Parks, Ashton Parks, Avery Gordon, Jaxon Brown, Lake Chance, and Mason Kirby, as they will all compete again in Lake Oconee on February 12 in an attempt to see more Mustangs qualify for that state meet.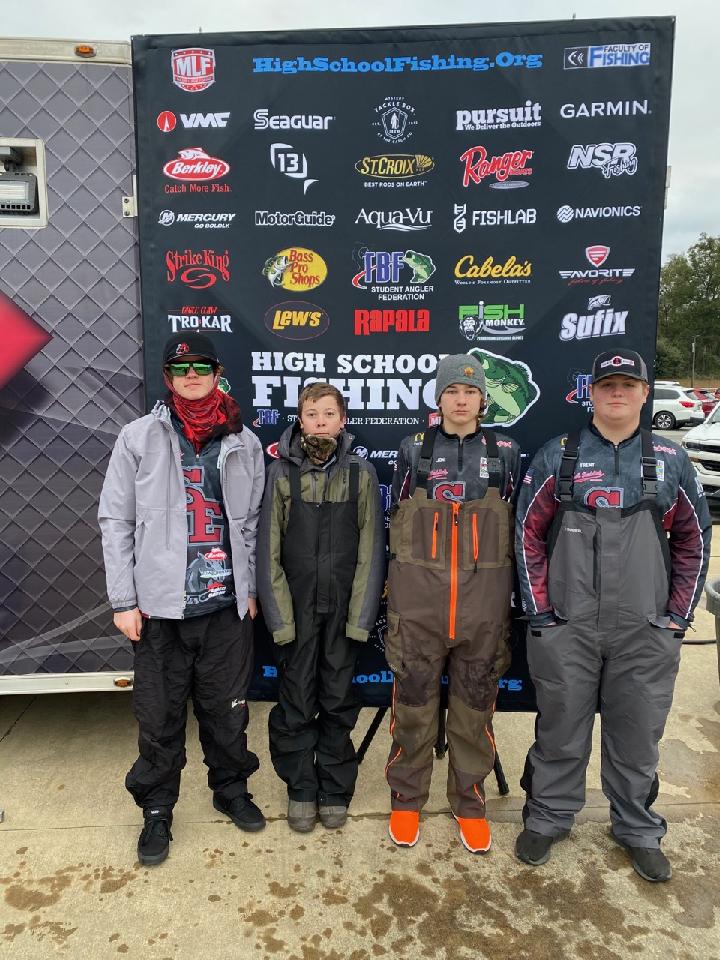 Congratulations, Mr. Goss and Mr. Bryant, and good luck, Mustangs!
Photo -South Effingham High School Bass Fishing Team
Remember Optim Orthopedics gets you back in the game! Optim Orthopedics supports South Effingham High School athletics. The team doctor for South Effingham,is Dr. David Palmer.