South Effingham wrestling pins an Area title and state appearance.
In the Class 6A Area 2 Dual Wrestling Championships finals, South Effingham High School beat Brunswick 37-18 to win the Area championship. By doing so, the Mustangs earned the right to host a four-team state prelim bracket last Saturday, January 14, 2023.
South Effingham, with a record of 32-2, beat the No. 4 seed squad from Region 5, Paulding County, 82-6, in the first match. The Mustangs then went up against Jackson County, the No. 2 seed in Region 8, and beat them 45–15.
South Effingham, ranked #2 in GHSA 6A, will face #1 Woodward Academy as part of the eight-team Class 6A Team Dual Wrestling State Championships on January 21 in Gainesville. South Effingham won the prelim bracket to get there.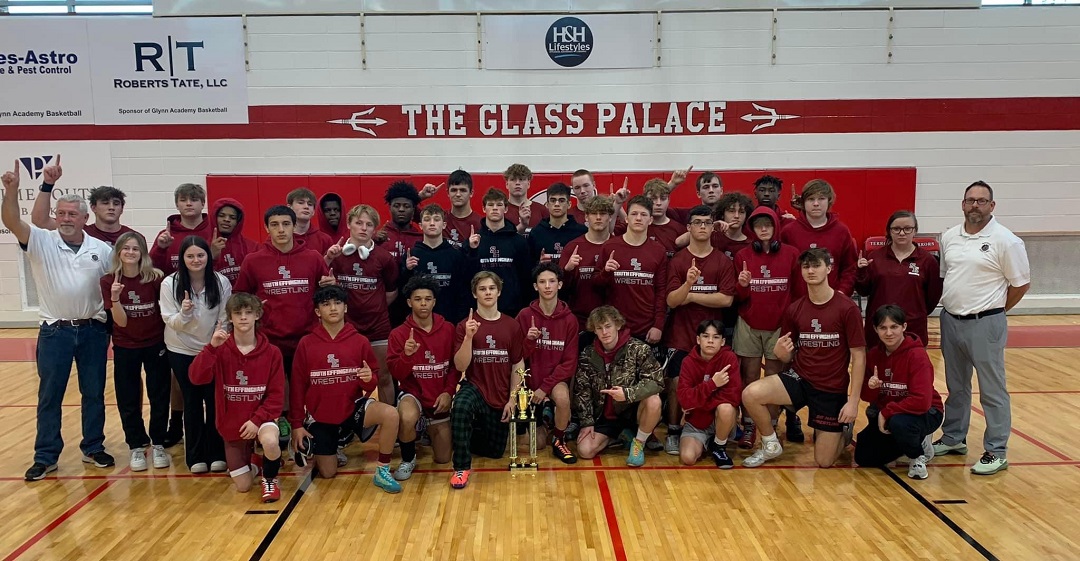 Benedictine wrestling wins 4th Area title in a row.
Benedictine Military School's wrestling team on Saturday, January 7, defeated Wayne County 51-30 and New Hampstead 58-19 to win the GHSA Area 4 team duals championship for the fourth straight year.
Then on January 14, Benedictine hosted the state duels. Benedictine lost a tough match to Southeast Whitfield 45-35. The Cadets returned to the mat to defeat Shaw High School 60 - 16. By dropping the first match to Southwest Whitfield, the Cadets will not advance to the GHSA Elite 8 in team duel championships this Saturday.
PHOTO CREDIT: South Effingham High School Athletics social media
Optim Orthopedics supports Benedictine Military School, Calvary Day School, Richmond Hill High School, Savannah Country Day, South Effingham High School, and St. Vincent's athletics. Benedictine Military School's team doctor is Dr. David Sedory. Dr. David Palmer is the team doctor for Calvary Day School, South Effingham, and Richmond Hill. Savannah Country Day and St. Vincent's team doctor is Dr. Thomas Alexander. Remember, Optim Orthopedics gets you back into the game.
FOLLOW Prep Sports Report on Twitter @PrepSav, Instgram savannahsportsreport, contact PSR at https://prepsportsreport.com/Contact