This 1st Grassi Roofing/Prep Sports Report Girl's Basketball Player of the Week Award of the season goes to Veronica Sierzant of Islands High School.
Player: Veronica Sierzant, senior, Forward/Guard
School: Islands High School
Sport: Girl's Basketball
Week: December 17, 2022 - December 30, 2022
Games: December 17-18 Savannah Chatham County Public Schools (SCCPSS) Holiday Classic and December 28-30 Carolina Invitational Charleston, SC
Highlights: In both tournaments, SCCPSS Holiday Classic and the Carolina Invitational, Sierzant recorded six double-doubles, scored 122 points, and grabbed 85 rebounds. That averages 20.3 points a game and 14.1 rebounds per game.
Season Highlight: In 15 games this season, Sierzant has recorded a double-double in 14 games. During the Carolina Invitational, Veronica recorded her career's 1000th rebound. She scored her 1000th career point last season.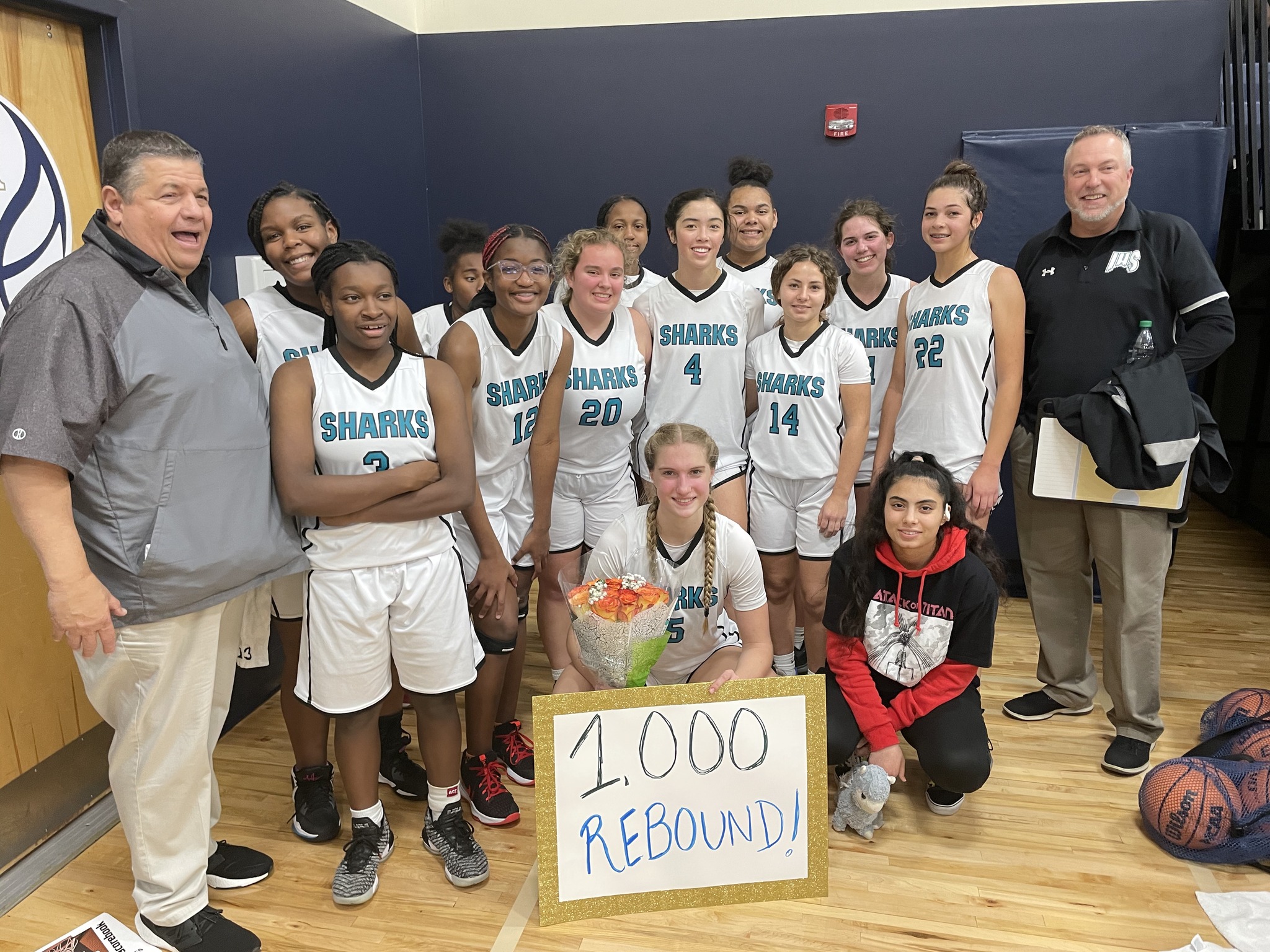 Sierzant responded about her rebounding accomplishment by telling the PSR, "I set this goal about two years ago and thought it was impossible, but I did it. This feeling will never go away, and I'm glad to have accomplished something that not a lot of people can say they have."
Coach's Comments:
"Veronica has been phenomenal to coach. She makes things happen and driven to succeed no matter what sport she plays. She is a threat whenever she has the ball anywhere on the court. She is also a great team player and very coachable," said Islands Coach Karl DeMasi. "I got to watch her score 1000 points and 1000 kills in volleyball, and now to coach and watch her 1000th rebound has been priceless. I have coached for over 40 years, and "V" is one of the best male or female athletes I have ever coached."
Note: How are players nominated for the Grassi Roofing Prep Sports Report Girls Basketball player of the week? Tell your coach to select a player from your team by the Monday following the week of play. Then the player's coach should send the nominee (s) for the Grassi Roofing Prep Sports Report Girls Basketball player of the week to the PSR. Then the Prep Sports Report selects the player to be posted on the Prep Sports Report website and socail medai pages.
PHOTO CREDIT - D. Sierzant social media page
FOLLOW Prep Sports Report on Twitter @PrepSav, Instgram savannahsportsreport, contact PSR at https://prepsportsreport.com/Contact