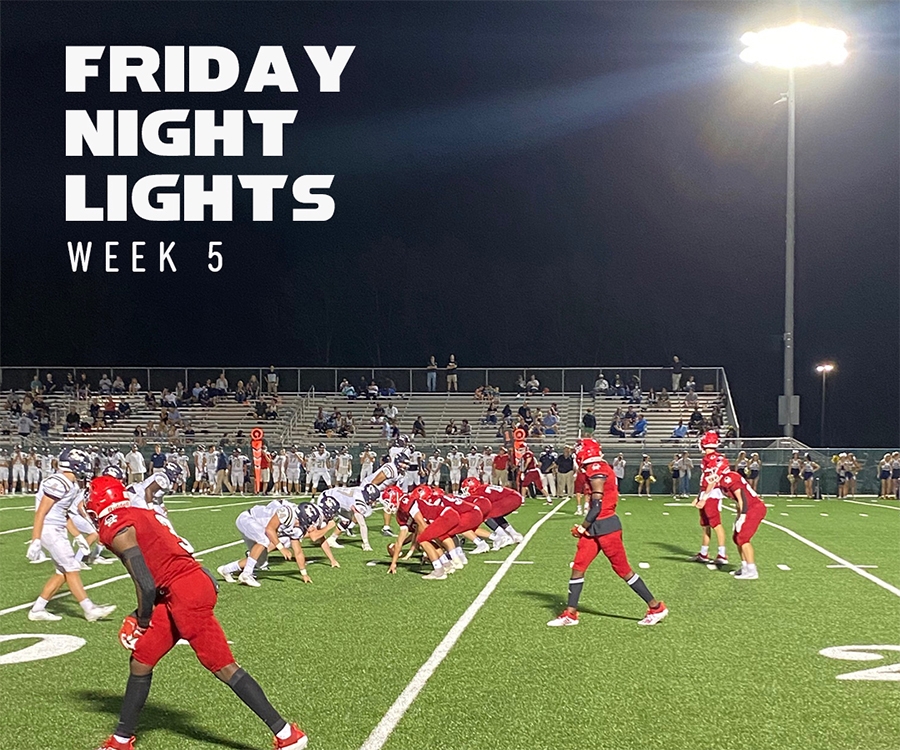 Week 5 Preview Capsules: Savannah public schools return this week
By Travis Jaudon/For the Prep Sports Report | October 2, 2020
Share This Story
October is here, and that means a "welcome back" is in order for the Savannah Chatham County Public School teams returning to action this week (Week 5).
Games will be played around the city on Friday, Oct. 2 and Saturday, Oct. 3.
A reminder heading into this week: SCCPSS teams will only play other SCCPSS teams as a COVID-19 precaution, but the schools will be eligible for the 2020 state playoffs. This includes Islands, Jenkins and New Hampstead, the other three teams joining Benedictine within Region 3-4A, a four-team region after GHSA reclassifications last winter.
Islands Stadium will open its gates for the first time on Friday when Johnson and Groves do battle at the newly built SCCPSS funded stadium. IHS and Jenkins will renew their rivalry at Memorial Stadium Friday night in the opener for both schools. It won't be played at Islands Stadium because the new venue would not be able to fit the expected number of fans for the Sharks and Warriors.
BENEDICTINE AT WAYNE COUNTY
So, Benedictine (4-0) will be a 1-seed in Class 4A as the Region 3 champion no matter what, but the undefeated Cadets haven't been taking any chances as they continue to roll through opponents — and with relative ease too — all away from home.
Head coach Danny Britt and his team have not played in Savannah since opening vs Burke County at Memorial Stadium on Sept. 4 — they won't return to the 'Nine-One-Two' until October 30.
The Cadets are ranked No. 3 in this week's Atlanta Journal-Constitution Class 4A poll and No. 3 in the state's consensus rankings combining six polls. Holden Sapp had six sacks in last week's win at North Oconee and he'll lead the BC 3-4 defense against Wayne ahead of the Oct. 9 showdown at Class 5A No. 4 Ware County.
A Class 5A program, Wayne County (2-2) will be no pushover for the Cadets in Jesup. WC is ranked No. 10 among Class 5A teams in this week's consensus ranks.
ISLANDS AT JENKINS (MEMORIAL STADIUM)
For the eighth time ever, Islands will play Jenkins on the football field. The two schools have a fairly heated rivalry in terms of battling for the top public school spot in the city, but in practice, this series hasn't ever been all too close.
Jenkins is ranked No. 8 in the Class 4A consensus poll this week and the Warriors have never lost to Islands in seven previous meetings. HVJ and IHS will both be coached under new men this season.
Gene Clemons takes over for Jason Cameron at Jenkins after Cameron left for Vidalia and DeShawn Printup is the Shark leader after serving the end of last season as the interim.
HVJ returns All-City quarterback Patrick Blake to lead its now-young roster of talented players on both sides. A senior, Blake is responsible for a lot now that 31 seniors have graduated from the 2019 club.
He threw for 22 touchdowns and just three interceptions as a junior signal-caller.
NORTHSIDE-WARNER ROBINS AT RICHMOND HILL
Richmond Hill (2-1) was off last week and likely used the time to get healthy, and get ready for incoming Class 6A opponent Northside-Warner Robins (2-2). The Wildcats enter the contest ranked No. 6 in the Class 6A consensus rankings, but the polls around the state differ greatly in their opinion of head coach Matt LeZotte's RHHS squad.
Score-Atlanta ranks Richmond Hill fourth, MaxPreps fifth, GPB slotted the 'Cats ninth and the Atlanta Journal-Constitution ranks them seventh. NWR is only ranked in the Maxwell Projection Poll, as it comes in at No. 10 this week.
Senior RHHS running back Ashaud Roberson has rushed for five touchdowns and 393 yards in just three games (81 carries) this season.
FIRST PRESBYTERIAN DAY AT CALVARY DAY
Another marquee matchup within the A-Private classification is in store for the Cavaliers this week at Specialty Sports Complex. Last week, Calvary (2-2) fell to A-Private No. 5 North Cobb and this week will be a good test for both them and the visiting First Presbyterian Day Vikings (2-1).
Greg Daniel, the senior CDS running back committed to Army, has rushed for 420 yards and three touchdowns on 67 carries. He is 387 yards away from 2,000 career rushing yards as a Cav.
SAVANNAH CHRISTIAN AT DEERFIELD-WINDSOR
Two weeks, two games and two radically different results for the Raiders.
Against GISA foe Valwood on Sept. 18, SCPS rolled to a huge victory behind QB Spencer Robicheaux's monster six (five passing) touchdown effort. But against John Milledge Academy last week, SCPS (3-1) was steamrolled 52-13 and never was really in the contest.
JMA (2-0), the best team in GISA over the last five seasons, was "bigger, better and faster" according to SCPS coach Baker Woodward, whose team dropped out of the Class A Private top-10 (previously No. 7) after the setback. George Futch had three receptions for 86 yards and a touchdown and he also returned an interception 100 yards for the only Raider points of the night.
The Raiders are still ranked No. 9 in the Class A Private MaxPreps computer poll for this week. On the road against GHSA Region 1-A opponent Deerfield-Windsor this week, SCPS' quest for a win in Albany over the Knights (2-2) shouldn't be as difficult a task as it was hanging with JMA last week. While SCPS has a scoring differential of plus-44 (131 points for - 87 points against) through four games, DW has a minus-26 margin (63-89) through the same number of games.
Expect Robicheaux, Futch and the rest of Woodward's team to bounce back in a big way Friday night.
SAVANNAH COUNTRY DAY AT TATTNALL SQUARE ACADEMY
It has been a difficult start to the 2020 season for the Hornets after a 2019 campaign for the history books.
"Difficult" may be putting it lightly.
Savannah Country Day (0-2) began the year ranked in the Class A Private Top-10 in most of the preseason polls around the state. The Hornets lost big to GISA's Bulloch Academy in Week 1, postponed the following two weeks for COVID-related issues with opponents, and last week, they hung around for a half at A-Public No. 2 Metter (3-0) before eventually falling to the streaking Tigers, 35-7.
The Hornets' most pressing issue is no secret: the offensive line has not been able to provide protection for the multiple SCDS playmakers on offense. Quarterback Barry Kleinpeter, running back Davion Smith and receivers Eric Brown and Kenny Odom have yet to get going as SCDS has scored just nine points through two games.
TSA is 3-0 this season but unranked among Class A Private teams.
FRIDAY
Benedictine at Wayne County
Northside-Warner Robins at Richmond Hill
Groves at Johnson (Islands Stadium)
Islands at Jenkins (Memorial Stadium)
MCA at Bryan County
First Presbyterian at Calvary Day
Savannah Christian at Deerfield Windsor
Savannah Country Day at Tattnall Square
Howard at Effingham County
Bethesda at Colleton Prep
Memorial Day at St. Andrew's
SATURDAY
Beach at Savannah High (Islands Stadium, 6pm)
Windsor Forest at New Hampstead (Pooler Stadium, 7pm)
Follow Travis Jaudon on Twitter @JaudonSports and contact him at travisLjaudon@gmail.com.