Two local high school cross-country teams brought home gold medals this past weekend. Richmond Hill High School girls and the Habersham boys cross-country team claimed first-place finishes. Also, Memphis Rich of Richmond Hill high school outdueled his teammate for the gold medal on the GHSA State championship meet course in Carrolton, GA.
The Richmond Hill High School girls cross-country team took top honors in the Varsity A competition at the Wingfoot XC Classic presented by Publix at Sam Smith Park in Cartersville, Georgia, on Saturday, September 24, 2022. The team captured the title from a field of 23 top cross-country teams from Georgia. Three Wildcats placed in the top 10.
They were junior Julia Wilson (19:36.40) placing fourth, and right behind in fifth was freshman Iris Turner (19:37.30). In eighth place was another freshman Jolee Mitchell (19:55.40).
Also part of the winning team that finished to give the Wildcats the title was another freshman in 31st place, Adeline Althen (21:04.80), and junior Summer Chirpich (21:35.70) in 50th for a team total of 95 points which was seven better than runner up Decatur High School.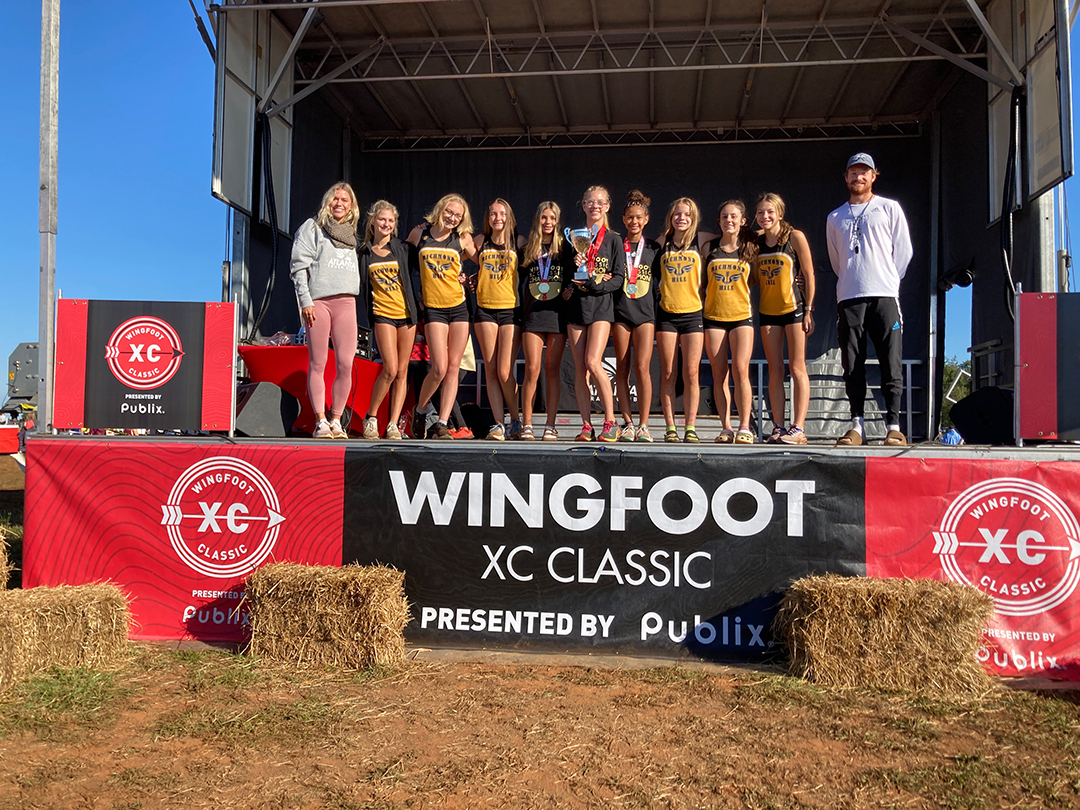 LADY WILDCATS XC TEAM
Richmond Hill High School juniors took the top two spots in the boy's Varsity A race. Memphis Rich (16:06.20) edged teammate Noah Sybert (16:07.20) by five-tenths of a second to win the Wingfoot XC Varsity A race! The Wildcats boy's team finished 6th overall out of 28 teams.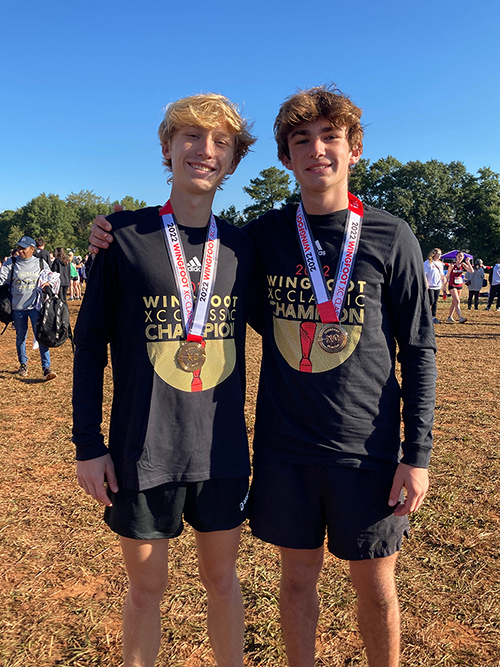 Noah Sybert & Memphis Rich
Furthermore, Memphis Rich's name is on the watch list for 2022-23 USA TODAY HSSA Boys Cross Country Player of the Year. It appeared in the September 13, 2022 edition online.
The Habersham School Boys cross country team repeated as Georgia Association of Private & Parochial Schools (GAPPS) Cannonball 5k Champions Saturday, September 24, 2022, at the GA Premier Cross Country course at Middle GA State College. The Patriots placed first among nine other teams and a field of nearly 120 runners.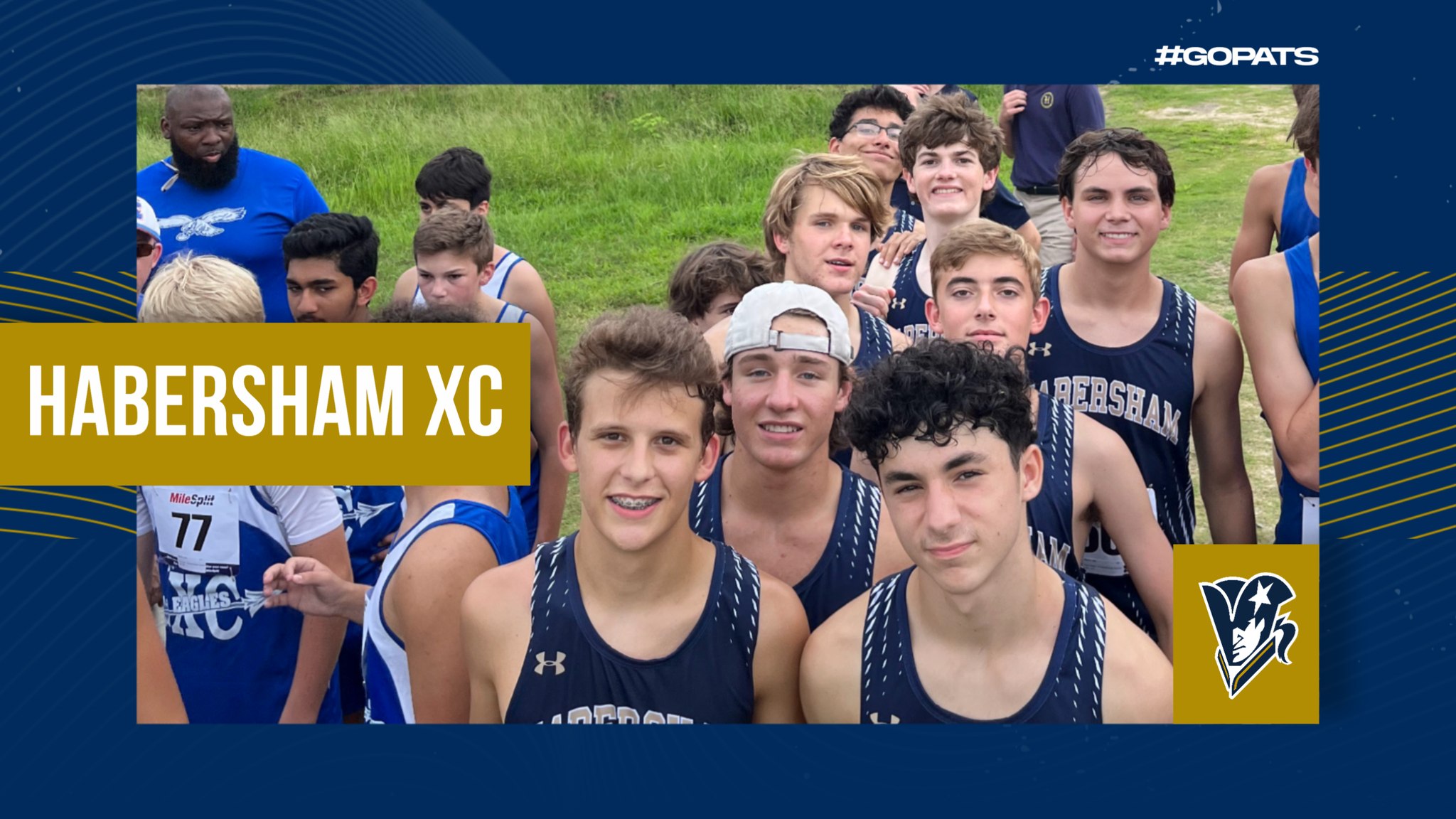 THE HABERSHAM BOYS XC TEAM
The Patriots were led by Freshman Daniil Phillips, who finished 2nd in a time of 18:05, and Sophomore Nick Aldrich, who placed 3rd in a time of 18:09. They were followed by Junior Tyson Harper (14th), Senior Stephen Dusek (27th), and Sophomore Henry Brooks (30th).
The girls were represented by Ivy Ann Hogan (21st) and Zoie Hohnerlein (23rd).
The Habersham Varsity will be in action next at the Raider Invitational hosted by Savannah Christian Wednesday, September 28, 2022.
PHOTO CREDIT - SOCAIL MEDIA RICHMOND HIL XCTK INSTAGRAM HABERSHAM ON TWITTER.
FOLLOW the Prep Sports Report on Twitter @prepsav @kdsportsreport & Instagram @https://www.instagram.com/savannahsportsreport
Email PSR at kdemasi@prepsportsreport.com
Optim Orthopedics supports Richmond Hill High School athletics. The team doctor for Richmond Hill is Dr. David Palmer.. Remember, Optim Orthopedics gets you back into the game!