Hal "Bear" Dollander carded a score of 2-under par 70 and then survived a five-hole scorecard playoff to earn low medalist honors at the Georgia Association of Private & Parochial Schools DII state golf tournament played on the East Course at Bull Creek Golf Course in Columbus, Ga., on May 8.
Dollander's perform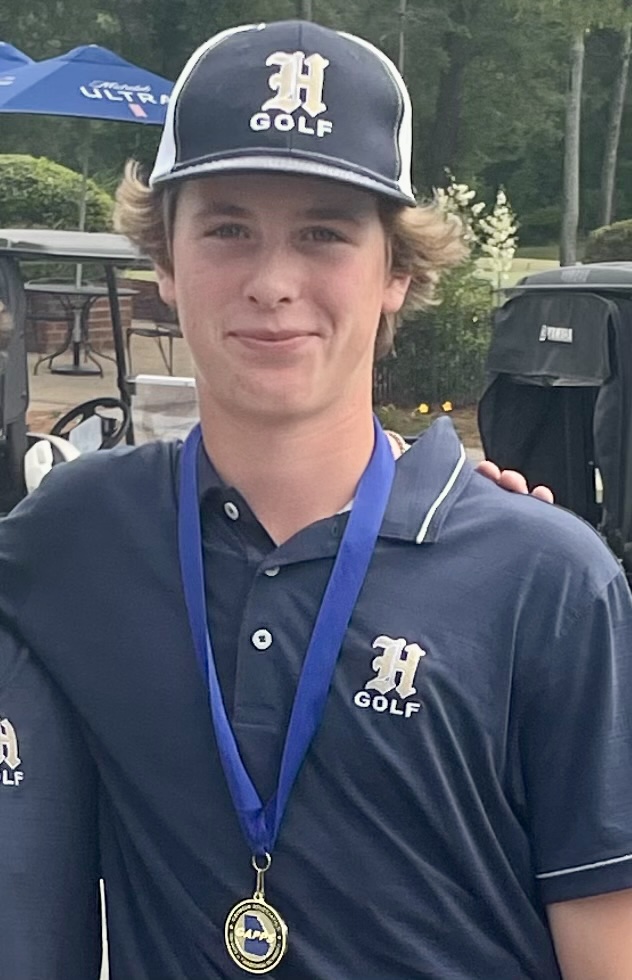 ance propelled the Habersham School team to a runner-up finish behind champion Calvary Christian from Columbus. Dollander was tied with Calvary Day's Tristen Whitley after the 18-hole round and finally prevailed in a scorecard playoff.
Habersham Senior Tyler Tift posted a 5-over par 77 to place fifth, and junior Talyn Children and senior Cohen Heidt both turned in 8-over par 80 to round out the scoring for the Patriots.
Veritas Academy's Madi Saxton finished with an even-par 72 to finish two strokes out of first place behind Dollander and Whitley.
PHOTO CREDITS: Habersham School Athletics Facebook page