Performance Initiatives Weightlifters BRYANT/PRICE on Top of the Podium for Team USA at the 2021 17u Pan American Championships In Mexico
August 16-22, 2021 Monterrey, Mexico - Performance Initiatives weightlifting Champions Keontay Price and Kaiya Bryant were part of Team USA's record-breaking performance at the 2021 Youth Pan American Championships. Which concludied this past weekend with 43 medals collected by Team USA. This achievement is a first for the organization, having never had every member of Team USA secure a medal placement at an international event.
Kaiya Bryant (55kg division), age 15, is a sophomore at Jenkins High School, went 6 for 6, setting personal records with her lifts of 67kg, 70kg, and 74kg(163lbs) in the snatch earning the bronze medal. Bryant stepped it up in the clean and jerks, lifting 87kg, 92kg, and 95kg (209lbs) for silver and totaling 169kg, earning a silver medal overall.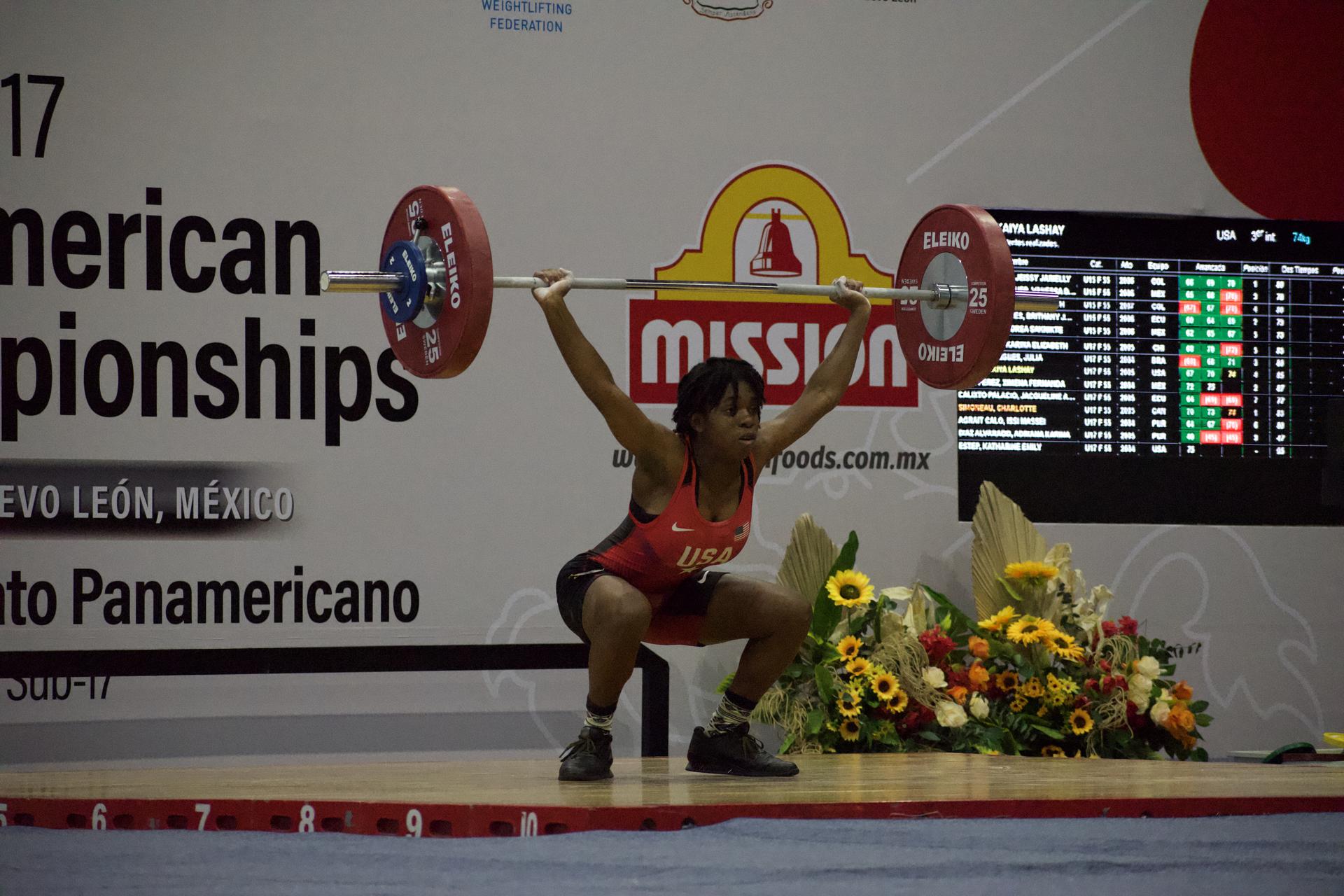 Kaiya Bryant 74kg/163 lbs
PI Champion, Keontay Price(81kg division), age 16, is a Junior at Sol C Johnson High School. Price, competing in his first international competition with Team USA, went 6 for 6, lifting 100kg, 105kg, and 108kg(238lbs) in the snatch earning a bronze medal. Price continued his focus and strength in his clean and jerks, lifting 120kg, 125kg, and 131kg (288kg) for the bronze medal, totaling 239kg for a bronze medal overall.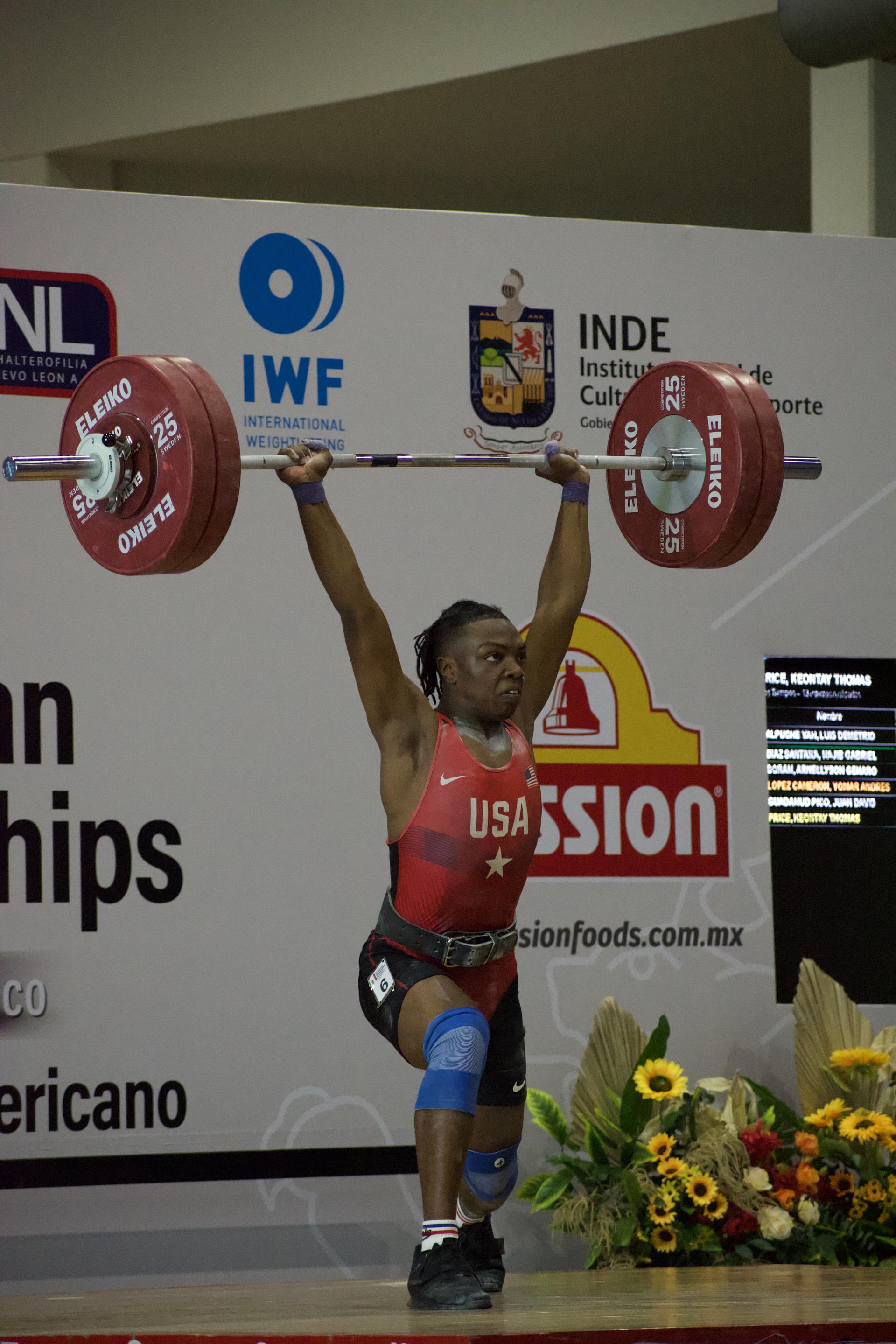 Keontay Price 131kg/288 lbs
This fledgling team's momentous accomplishment signals a great future for USA Weightlifting on the international stage. Many personal records were broken for many of our athletes, and we hope to continue seeing them grow nationally and internationally.
Event highlights:
TEAM USA Third place for the men's team
TEAM USA Third place for the women's team
The first team to secure at least one medal for each athlete
Kaiya Bryant (55kg) Competition Video
Keontay Price (81) Competition Video
Story Photo:(left to right) Coach Kerri Goodrich, Keontay Price (81kg/Bronze Medalist), Kaiya Bryant (55kg/silver medalist)
All photos by: Katrina Delgadillo