All the 2020-2021 all-region teams have been announced in the Savannah area. The Prep Sports Report, with input from contributors, has put together the first-ever Prep Sports Report All-Area Girls Basketball Team. The staff put together a first team, second team and honorable mention. Included are the player's statistics and coach's comments about their 2020-21 All-Area Girls Basketball Team selection.
First Team:
KAILA ROUGIER, Beach, Sr., Guard
Kaila averaged 20 points per game this season and was the GHSA Co-3A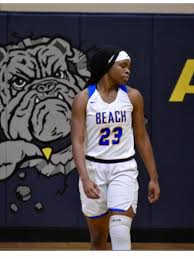 Region 3 Player of the Year. On Wednesday, January 6, 2021, Rougier signed a National Letter of Intent to play NCAA Division I basketball at North Florida University.
A.E. Beach head coach Olufemi Gordon comments about Kaila. "Kaila is outstanding in her overall game of basketball. She stands out because she always makes the necessary plays offensively and defensively. When playing opposing teams, everyone in the gym is amazed at how advanced her game is on the high school level."
MAHKAYLA PREMO, Calvary Day, Jr., Guard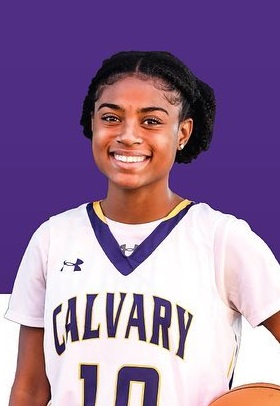 Mahkayla averaged 17.3 points per game, 5.4 rebounds, 4 steals per game, and 3.6 assists. Premo was named the GHSA 1A - Region 3 Player of the Year.
Calvary head coach Jackie Hamilton stated, "Mahkayla is an exceptional guard who can handle the ball and score. She is a threat outside and can make it happen to go to the basket. She is a leader on and off the court."
VERONICA SIERZANT, Islands, Soph., Forward
Veronica averaged 15.4 points per game and 12.8 rebounds per game.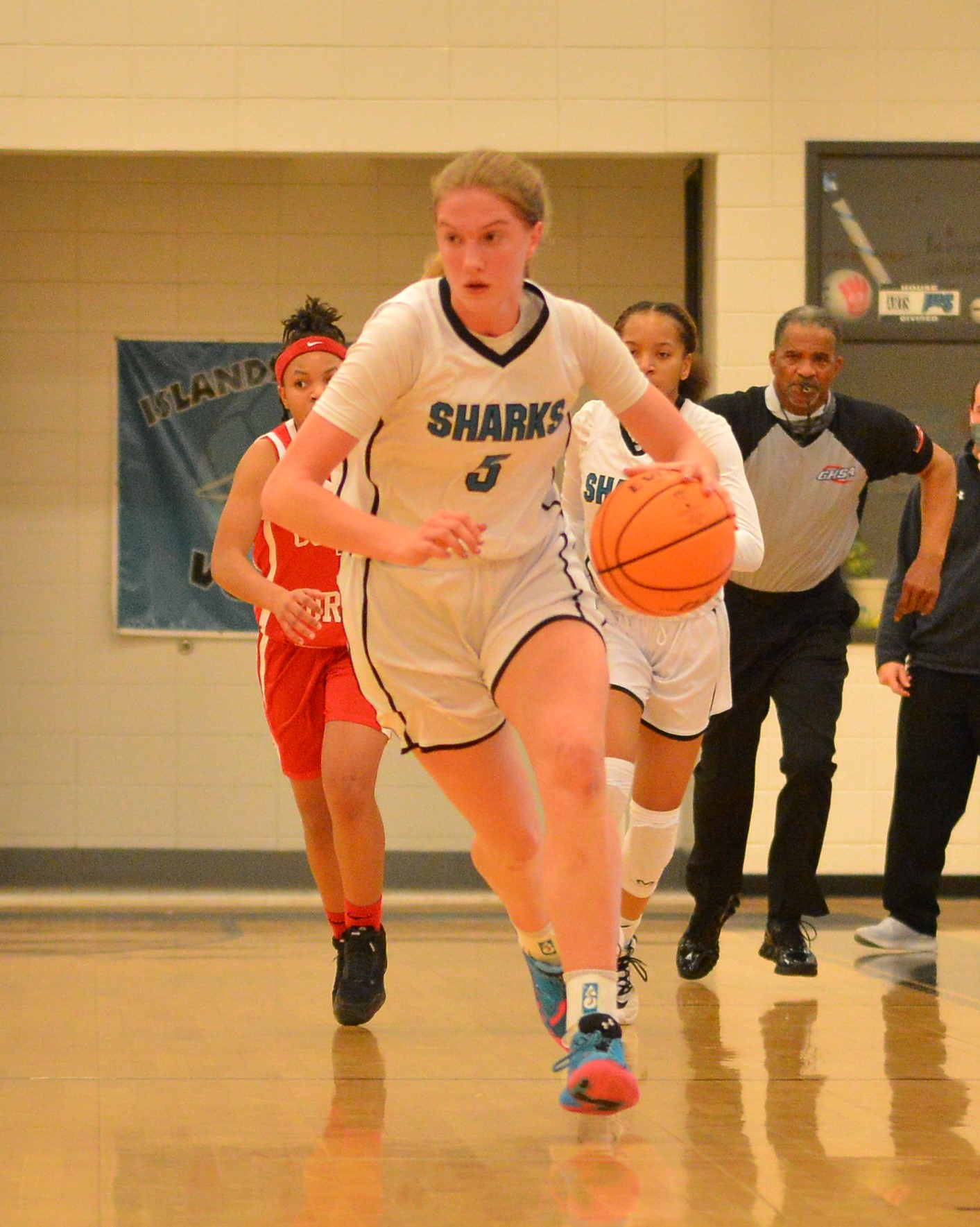 Sierzant was named the GHSA 4A Region Player of the Year 3-AAAA. Sierzant was offered a scholarship as a freshman by Savannah State.
Islands head coach Jamie Salas commented, "Veronica is an offensive threat on all three scoring levels. She has strong interior moves in the post, solid mid-range floaters and jump shots, and can hit three-pointers at a good clip. She was a focal point of opposing defenses and still was able to manage 15ppg. Defensively, she provides strong rebounding and rim protection in the form of blocked shots."
AMANI HAMILTON, Johnson, Jr., Guard/Forward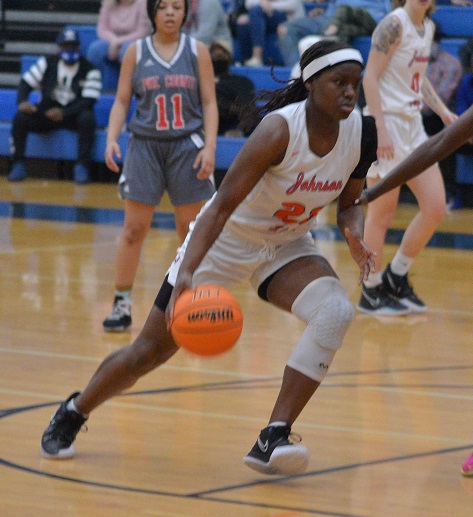 Amani Hamilton averaged 25.1 points per game, 10.8 rebounds per game, and 3.1 blocked shots per game; Hamilton was the GHSA Co-3A Region 3 Player of the Year. Amani has college offers from Kennesaw State, Savannah State, and Georgia Southern.
Sol C. Johnson head coach Brandon Lindsey said, "With the accolades that Amani has garnered over the span of her short career, she is a true 'team 1st' player."
ABBY NICHOLSON, Savannah Country Day, Jr., Forward
Abby averaged 14 points per game, and 9 rebounds per game in 23 games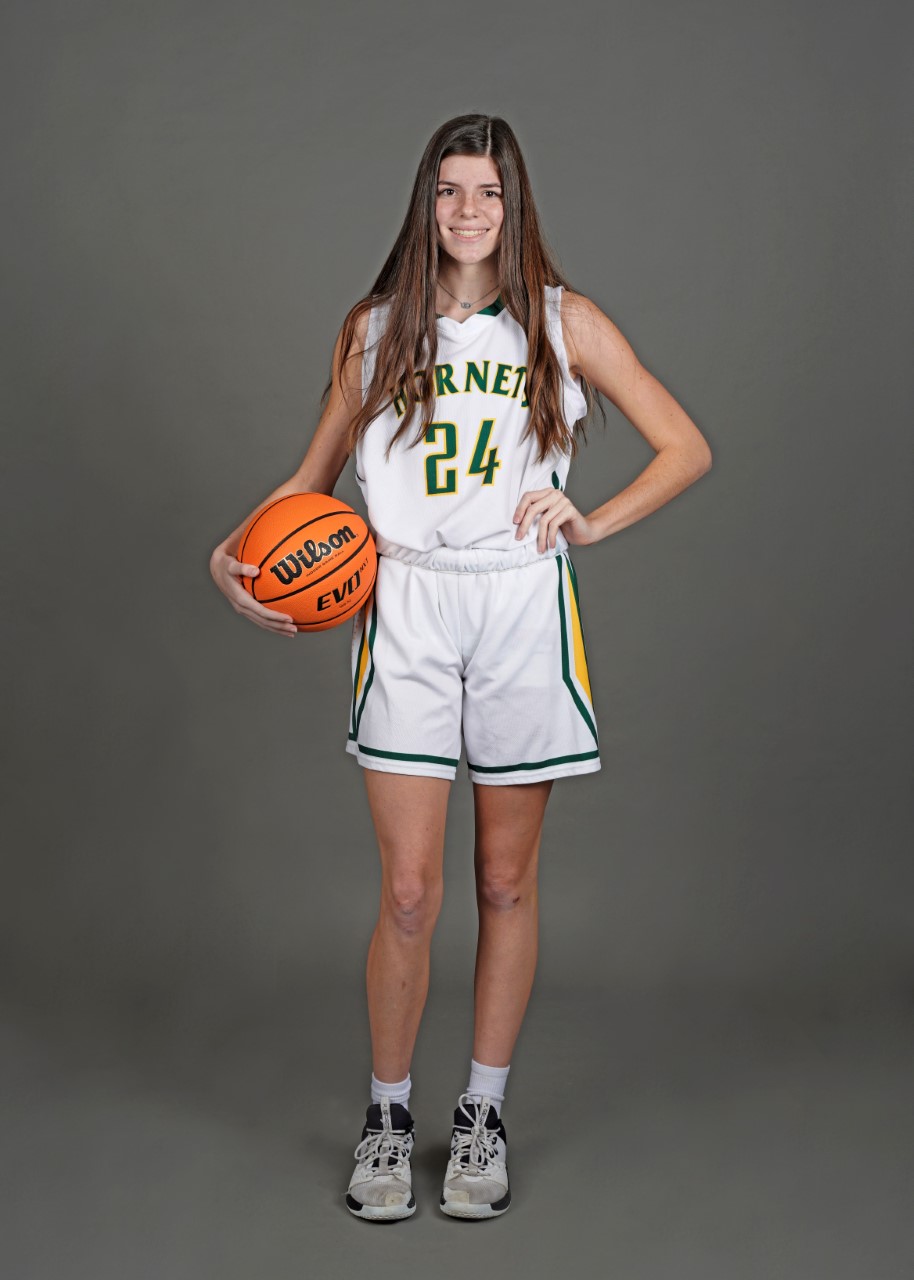 played this season. Nicholson was a first-team GHSA 1A Private - Region 3 selection.
Savannah Country Day Amy Brooks feels, "Abby is an outstanding athlete and dominated in the paint for the Hornets this season. She has an impressive mid-range shot along with moves on the block that make her tough to defend. Abby's defense held our opponents' posts to limited attempts. Her athleticism and basketball IQ make her one of the best posts in Chatham County this season. Along with all of her athletic accomplishments, Abby is a standout in the classroom at Country Day."
Second Team:
HANNAH CAIL, Calvary Day, Soph., G
Hannah average 19.7 points per game, 5.2 rebounds per game, 4.5 assists per
game, and 3.5 steals per game. Cail was a GHSA 1A region 3 A private first-team selection.
Calvary head coach Jackie Hamilton said, "Hannah will join the Lady Cavaliers 1000th point club next year. She would have reached it if we had a regular-season year, but we did not play our usual amount of games. Hannah also is an excellent guard who can score and take care of the basketball. She also excels in the classroom."
KYRA FINLEY, Richmond Hill, Sr., G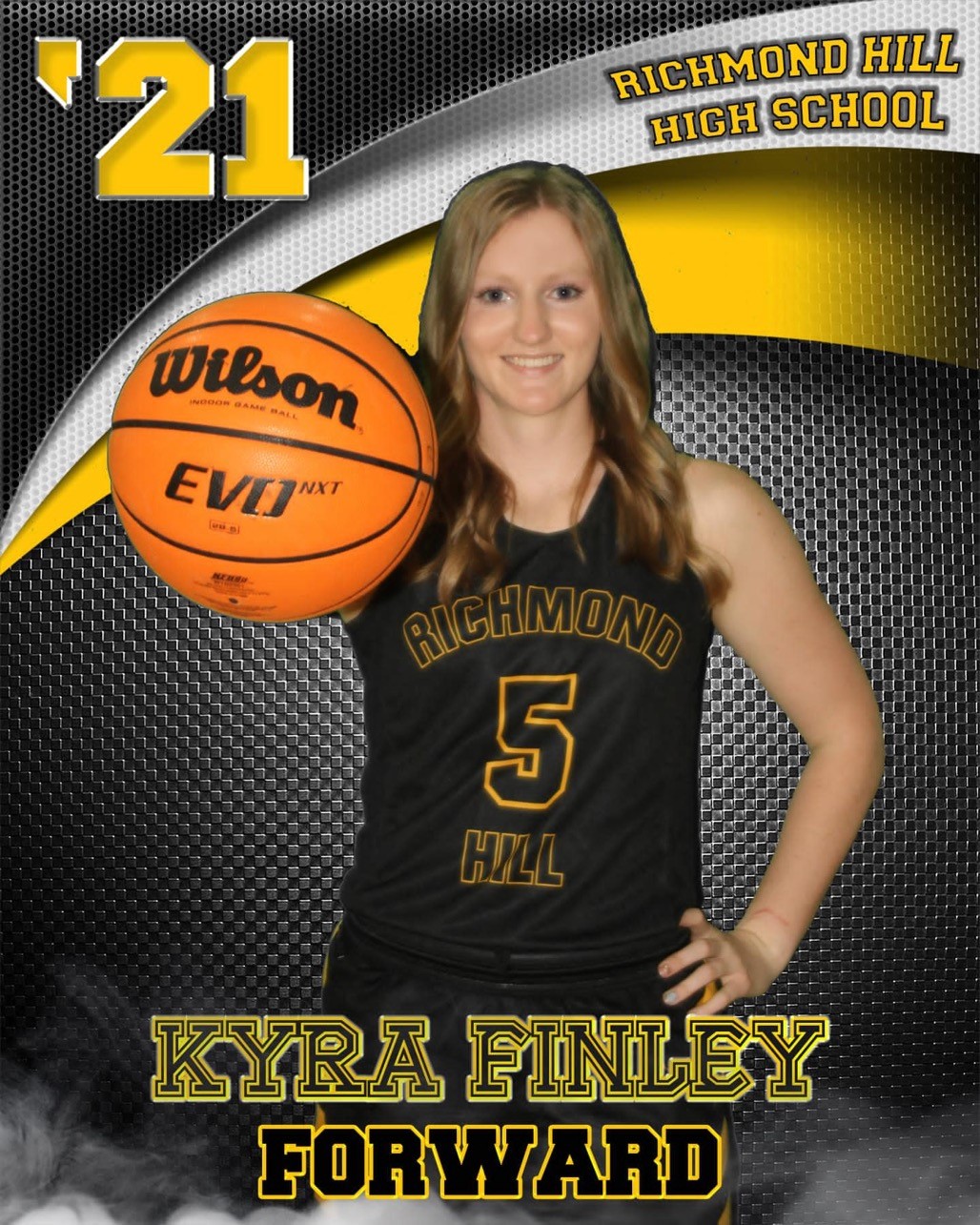 Kyra averaged 11.9 points per game, 9.4 rebounds per game, 3 steals per game, and 1.5 assists per game. Finley was a GHSA Region 2-6A 1st All-Region selection.
Richmond Hill head coach Sarah Jones comments, "Kyra works extremely hard every day on and off the court. She was a leader for us on the court and the stat sheet. She was asked to play many positions depending on the game and line up and excelled at each position. Kyra was up for any task that was asked of her and didn't mind or back down to any physical play thrown her way. Kyra has been an excellent representation of an outstanding student-athlete that any coach would want on their team'"
K'LYA HANKERSON, Johnson, Jr., Guard/Forward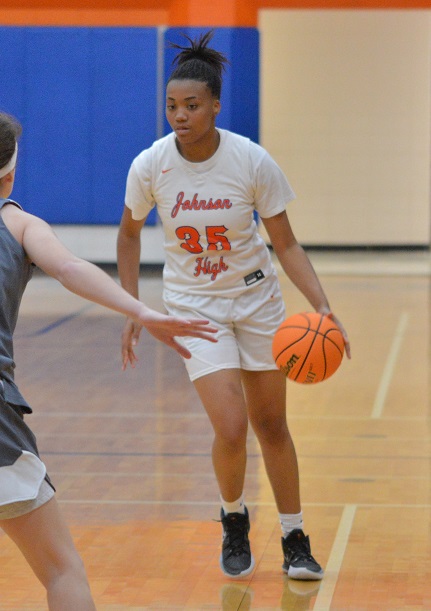 K'lya averaged 13.1 points per game. 10.0 rebounds per game and 5.2 blocks per game. Hankerson was a GHSA Region 3-AAA All-Region 1st Team selection.
Sol C. Johnson head Coach Brandon Lindsey stated, "K'lya has been a starter for us for 3 seasons. She stepped in and played out of position for us as a Freshman when a teammate of hers went out with a season-ending injury. K'lya is an all-around player and a true defensive stopper. She's had several non-conventional triple-doubles this season where she has double digits in points, rebounds, and blocked shots."
JANIYAH HEYWARD, Woodville-Tompkins, So., Guard/Forward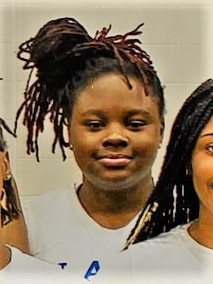 Janiyah averages 10 points per game, 15 rebounds per game, and 3 assists per game. Heyward was a GHSA Region 2-AA All-Region 1st team choice.
Woodville-Tompkins head coach Jeffrey Robinson said, "Janiyah is the centerpiece of our team. She only is 5'9 but plays as she 6'0 under the boards. In a couple of games this year, she scored a double-double. Janiyah can play every position on the court from guard to center."
MALLORY ROBINETT, Savannah Christian, Sr., Guard
Mallory averaged 12 points per game, 9 rebounds per game, 6 steals per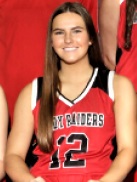 game, and 5 Assists per game. Robinett also had 5 double-double games this year. Mallory was a GHSA 1A Region 3A private first-team selection.
Savannah Christian head coach John Gant commented, "Mallory is a true leader for our team. She almost averaged a double-double for the entire season and had 3 triple-double games. She led our team in 4 different statistics and has an exceptional basketball IQ."
Honorable Mention:
Destiny Washington – Groves
Shailyn Frazier, Jenkins
Makenzie Williams – New Hampstead
Paris Washington, Savannah
Olivia Carney, Savannah Country Day
Kinnett Howard, St Andrew's
Amber Beddow – St. Vincent's
Emma Cowart, St. Vincent's
Melanie Zeigler – South Effingham
Peyton Burnsed, The Habersham School
Brittany Linton – Windsor Forest
Photo Credits - Lead Picture & Beach, Islands, Johnson players DWASHAWN the Photographer
Calvary - Calvary Day School Athletics
Savannah Christian - Savannah Christian basketball
Richmond Hill - Richmond Hill high School Basketball
Optim Orthopedics supports Benedictine Military School, South Effingham High School, Richmond Hill High School, and Savannah Country Day School athletics. Benedictine Military School's team doctor is Dr. David Sedory. The team doctor for Richmond Hill and South Effingham is Dr. David Palmer. And Dr. Thomas Alexander is the team doctor for Savannah Country Day. Remember, Optim Orthopedics gets you back into the game!