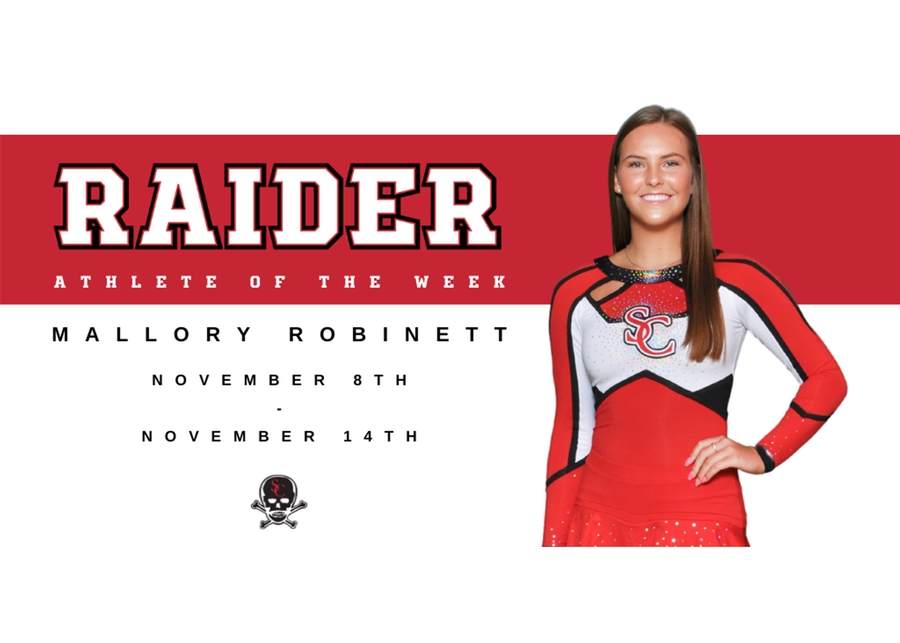 Robinett Cheers on the SCPS Raider Athlete of the Week
By Special to the Prep Sports Report | November 18, 2020
Share This Story
This week's Savannah Christian Prepartory Athlete of the Week is Mallory Robinett! Mallory played an instrumental role in the Raider Competition Cheer team's victory in the Fall Frenzy at Putnam County High School this weekend.
Mallory has been cheering for 8 years and says her goal for this season is to help her team win the state championship. Mallory's favorite memory is going to all of the competitions and competing with her teammates. Mallory says her favorite part about competing for the Raiders is the relationships she gets to build with her coaches and teammates both inside and outside school.
When asked what it means to be named SCPS AOTW, Mallory said, "It's great to be recognized with this honor. I love competitive cheerleading and cannot wait to compete with my teammates." Please join us in congratulating Mallory Robinett on being this week's Athlete of the Week!