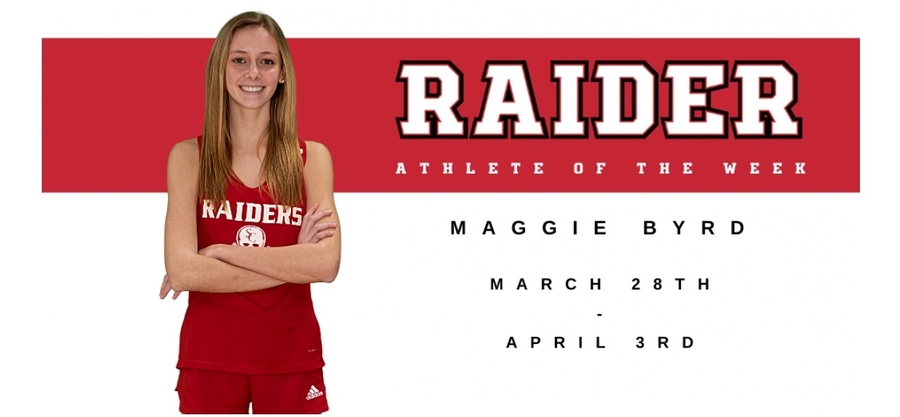 Savannah Christian Maggie Byrd High Jumps the Raider Athlete of the Week
By Special to the Prep Sports Report | April 9, 2021
Share This Story
This week's SCPS Athlete of the Week is Maggie Byrd. Maggie set the school record for high jump at the Raider Track and Field meet at Country Day last week with a height of 5 feet 6 inches! Magie has been a part of the Track and Field team for two years and says her goal for this season is to set a new personal record and place at the state meet.
Maggie's favorite part about competing for the Raiders is the encouraging community and teammates who make the sport ten times more fun and says her favorite memory is going to meets and singing on the bus together with teammates.
When asked what it means to be named AOTW, Maggie said, "Being named SCPS athlete of the week means a lot because it shows the work I have put into high jump has benefited me and encourages me to work even harder to achieve bigger things."