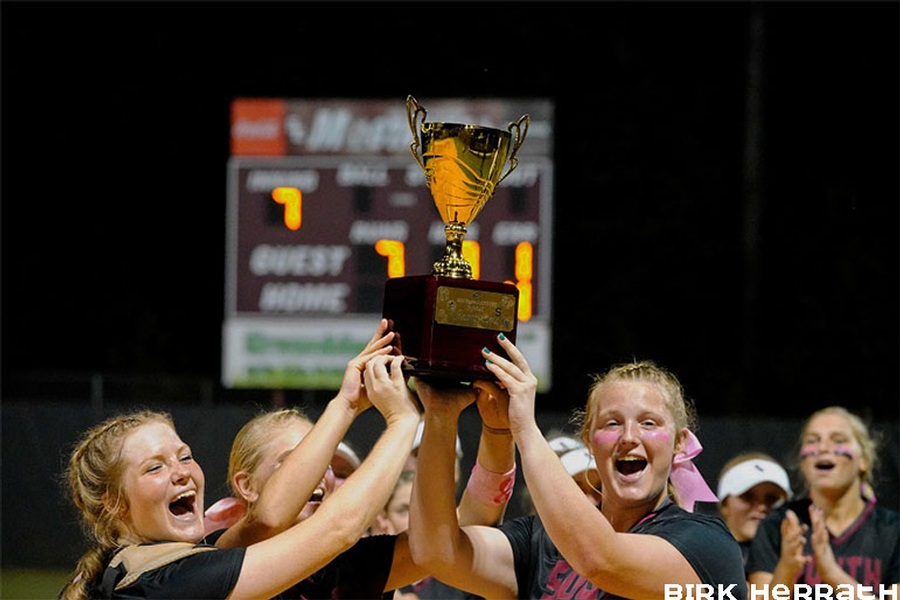 South Effingham Softball Corrals Region 6A Title
By Prep Sports Report Staff | October 18, 2020
Share This Story
South Effingham High School's softball team won three straight games to win the Georgia High School Association 6A region playoffs. In the winners bracket the Mustangs defeated cross-county rival Effingham County High School 7-1. It wasn't the first game these adversaries played. In the quarterfinals South Effingham prevailed over Effingham 5-1. In the semifinal game, the Mustangs took on Richmond Hill High School and won 5-2 to advance to the winner's bracket championship game.
In the championship game, the Mustangs took the lead in the top of the third inning 1-0.. The Rebels tied the game at 1-1 in the bottom half inning. Then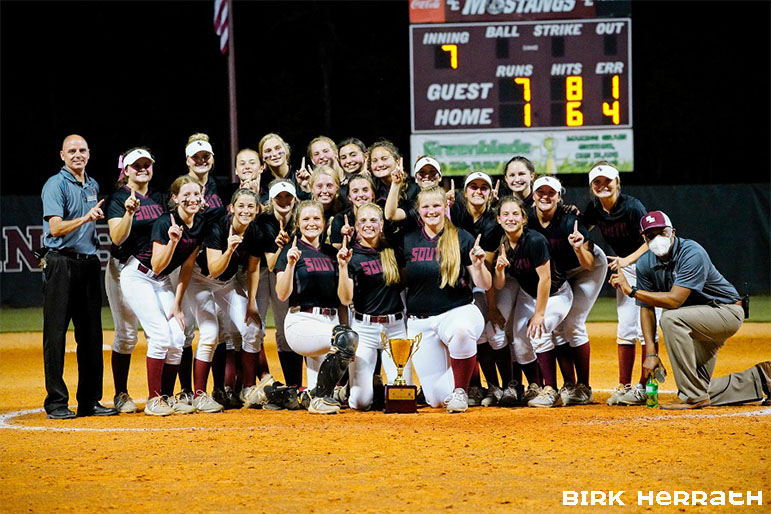 South Effingham rode away from Effingham in the fifth inning. The Mustangs scored two runs in the inning to take the lead for good. How did it happen?
Whitney Thompson walked and Avery Roddenberry reached on a fielder's choice for the Mustangs. This set the stage for the clutch hit of the game by Caraline Stone. Stone doubled, knocking in the two Mustangs on base, putting South Effingham for good 3-1.
For security in the sixth inning, South Effingham scored four more runs to make the score 7-1. Key hits in the inning and each knocking in a run across the plate were Alex Brown, Whitney Thompson, Mattie Turner, and Stone. Again the Mustangs held Effingham to one run in the region playoffs.
Getting the win was pitcher Bailey Kendziorski. Kendziorski allowed one run, six hits, two strikeouts, no walks and tossed a complete game. On the season South Effingham finishes the regular season with a 13-1 region record and an overall record of 23-2-1 record. By winning the region title. The Mustangs will host Heritage High School in a first round GHSA first-round playoff best two out of three series at the Corral on Monday October 19th. Monday will be a doubleheader staring at 4 pm. The "IF" game will be Tuesday October 20th the time to be announced.
Photos by Birk Herrath