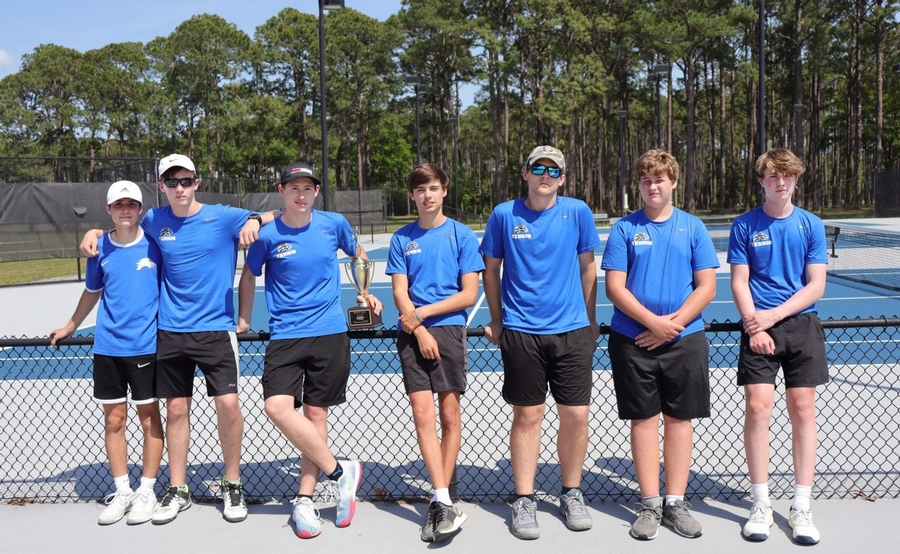 St. Andrew's Tennis Team Roars into GISA State Tennis Tournament
By Prep Sports Report Staff | May 12, 2021
Share This Story
The St. Andrew's GISA AAA Region Runner-up boy's tennis team will compete in the Georgia Independent Schools Association (GISA) State Tennis tournament. The tournament starts tomorrow, Thursday, May 13, at the John Drew Tennis Center in Macon, Georgia. The Lions had to win to get a seed into the tournament because only the top two teams from each region qualified to move on.
The Lions defeated Bulloch Academy to claim the second seed to advance to the GISA State tournament. Fredrica Academy was the region champion. Nine players will be traveling to Macon to try and bring home the GISA AAA tennis title to Savannah.
St. Andrew's School team members competing will be in singles: Edward Ashton, Dylan Devey, and Joe Kinsey. Taking the court in doubles: Jacques Bootsma/MacLean Babcock and Justin Herkimer/Nikolaos Triantafilloy. Alternate: Banks Fana. The Lions Head Coach is Miki Duval.