The Georgia Coastal Aquatics Team (GCAT) sent a contingent of 19 swimmers to the Georgia Swimming State Senior championship meet (all ages) held at the University of Georgia on July 23-25, 2021. Ten of the 19 GCAT swimmers placed anywhere from first place to tenth place. Over 600 swimmers participated at the Georgia Swimming State Senior championships.
"The senior championship swim meet is the top competition in Georgia during the summer swim season. The swim meet is open to all ages (high school & college swimmers)," stated GCAT Head Coach and former Olympian Bill Forrester. "They (GCAT Swim team) were swimming against college swimmers who were home and swimming for their summer swim clubs. Our swimmers had success against that level of competition."
The GCAT Girls 200 medley relay team and 400 medley teams took first place. The team was Tori Rucker, Alex Wayner, Gabby Van Burnt, and Emily Padgett. The GCAT boys 800 free relay team took a third-place medal and finished 4th in the 400 free relays. The boy's relay team consisted of Daniel Schwabauer, Sam Parker, Aidan Gray, and Aaron Seymour.
GCAT swimmers are representing Georgia State Swimming at the Zones Championship this week. Daniel Schwabauer and Cadin Cahill qualified for the Georgia Zone Select Team at the Southern Zone Championships in Tupelo, Mississippi, July 28-31.
Two GCAT swimmers who will participate at the USA American Speedo Championships on Monday, August 2, 2021, are Gabby Van Burnt and Aaron Seymour. Coach Forrester said, "The meet is called the "Summer Championships" and not "National Championships" because the Olympics are taking place this year." The meet consists of 34 Olympic events (excluding the stroke 50s) and the 400 free, 800 free, and 400 medley relays. No mixed relays, despite this being an Olympic event.
Results from Georgia State Senior Swim Championship
(L-R) Tori Rucker, Alex Wayner, Gabby Van Burnt, Emily Padgett.
Girls 200 medley relay 1st
Girls 400 medley relay 1st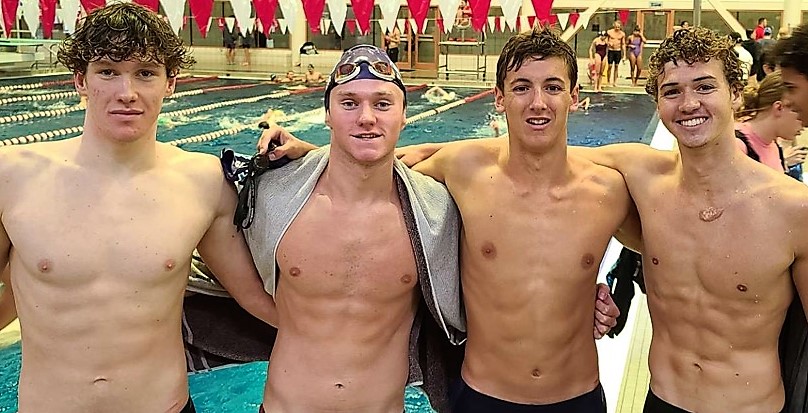 (L-R) Daniel Schwabauer, Sam Parker, Aidan Gray, and Aaron Seymour
Boys 800 free relay 3rd
Boys 400 free relay 4th
Gaby Van Brunt
50 free 3rd
50 fly 3rd
200 back 3rd
Van Brunt, 15, set to tryout for US Olympic Swim Teamhttps://prepsportsreport.com/p/van-brunt-15-set-to-tryout-for-us-olympic-swim-team
Alex Wayner
400 IM 3rd
100 breast 3rd
50 free 7th
50 breast 7th
200 IM 7th
100 free 10th
Arts Academy/GCAT Swimmer Alex Wayner Going to make a Splash in D1https://prepsportsreport.com/p/arts-academy-gcat-swimmer-alex-wayner-going-to-make-a-splash-in-d1
Sam Parker
50 back 6th
The Habersham Schools Sam Parker Going to Make a Splash for Georgiahttps://prepsportsreport.com/p/the-habersham-schools-sam-parker-going-to-make-a-splash-for-georgia
Sebastian Rosales
50 fly 6th place
Aaron Seymour
50 fly 9th place
Savannah Arts Academy Seymour Splashes Back to Back Goldhttps://prepsportsreport.com/p/savannah-arts-academy-seymour-splashes-back-to-back-gold
Kadin Dibkey
1500 M free 9th
Pictures - GCAT
Facebook - https://www.facebook.com/GCATSwim/
website - https://www.teamunify.com/Home.jsp?team=gagcoat